Wisconsin-based artist and sculptor Scott Wilkowski is joined by Japanese vinyl creature producers Monster Worship for the Spectre of Atma exhibition, to be held at Clutter Gallery next week.
Monster Worship has shared some pictures of his pieces for this exhibit, including the below "Sunburst Real Fighting Greasebat"

[frame align="center"]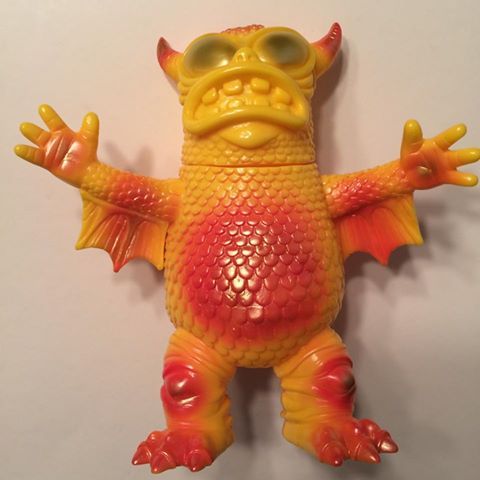 [/frame]
There will be an opening reception on May 9th, from 6-9PM, at The Clutter Gallery (163 Main St., Beacon, NY) and the exhibit will be on display until June 5th, 2015. The Clutter Gallery will have all pieces available for sale in their physical location and on their website.
The Clutter Gallery's Preview List allows its members to purchase online several hours prior to the opening. Registration to the Preview List is free and open to the public. One can sign up by following the link below:
http://www.cluttermagazine.com/about/gallery-preview-list