ThreeA artist Crystal-Jade Vaughan, one of ThreeA artists based in the UK. Crystals latest figure will be up for pre-order very soon. Meet Sawyer, Sawyer is a colleague of Milky, a past release by Crystal and they should look pretty cool together ( thats if you bought Milky ) I do wonder why ThreeA did not make it as a set?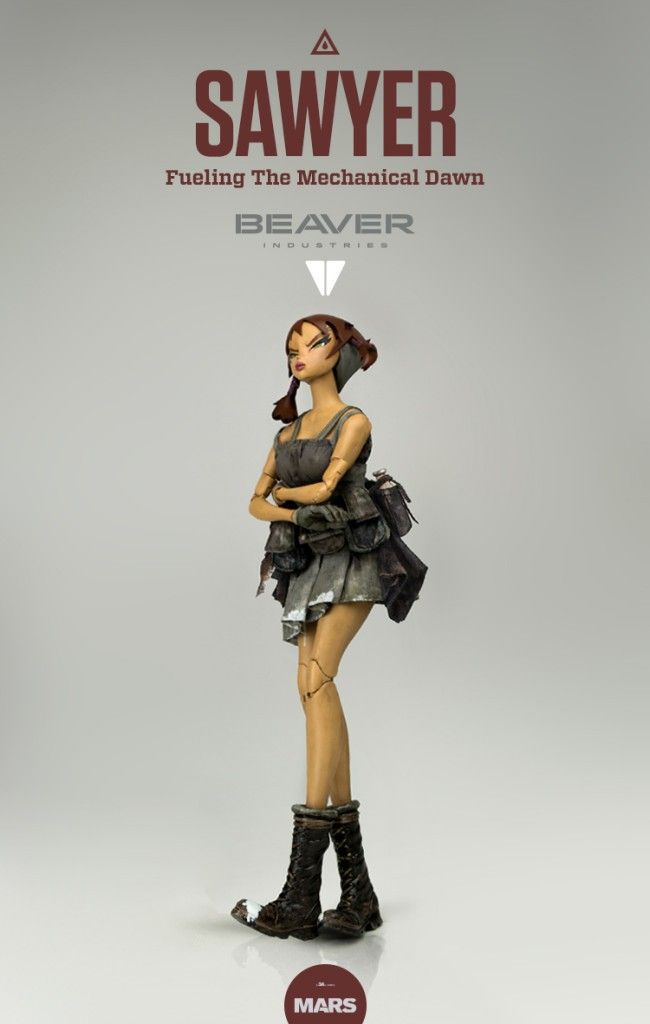 A breath-taking science Fiction world full of strange creatures, and unimaginable natural beauty, plays host to a new technological uprising.
Beaver Industries, much like our own Area 51, is a myriad of locked doors and secret developments. With restricted clearance levels, it is Sawyer's mission to unearth what the corporation really is. With the factory plant being the mechanical beating heart of an empire, she must choose the right decision with what knowledge has brought her. Join Sawyer on a psychological thriller full of mystery and mind bending revelations, which question her own perception and capabilities. She must choose her friends, foes and path wisely through an unparalleled a.i system, a sophisticated robot workforce, and Beaver itself; a self-intuitive fortress, reinforced with the DNA of acutely intelligent lifeforms.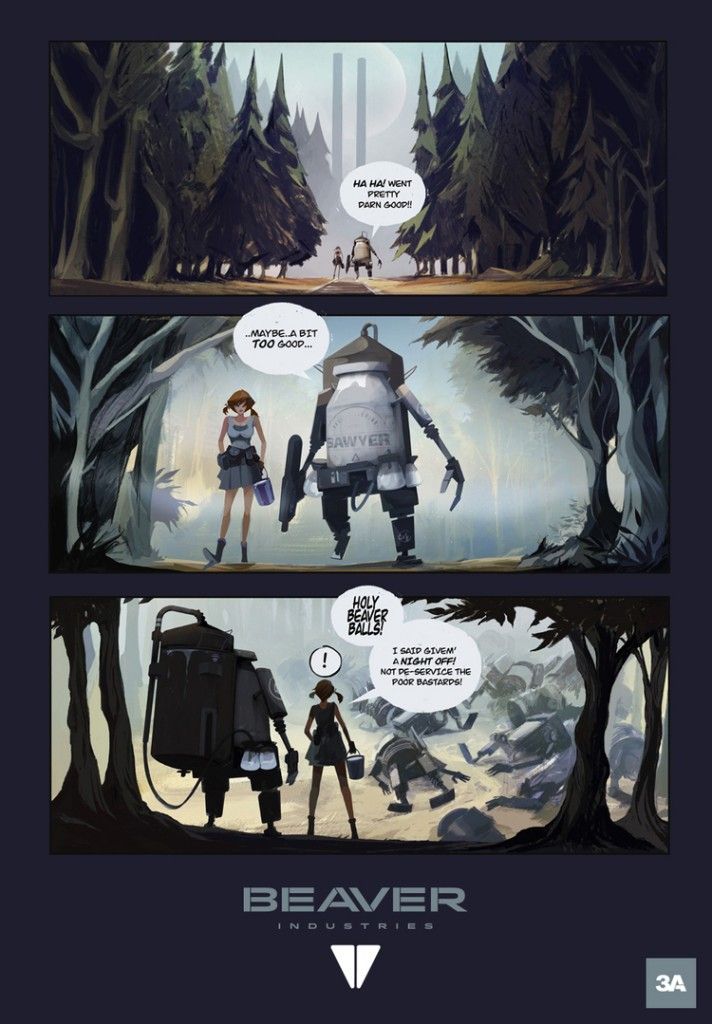 This is a survival story of discovery that takes us through a monumentally stunning concrete scape, and into the heart of an exclusive development shrouded in secrecy.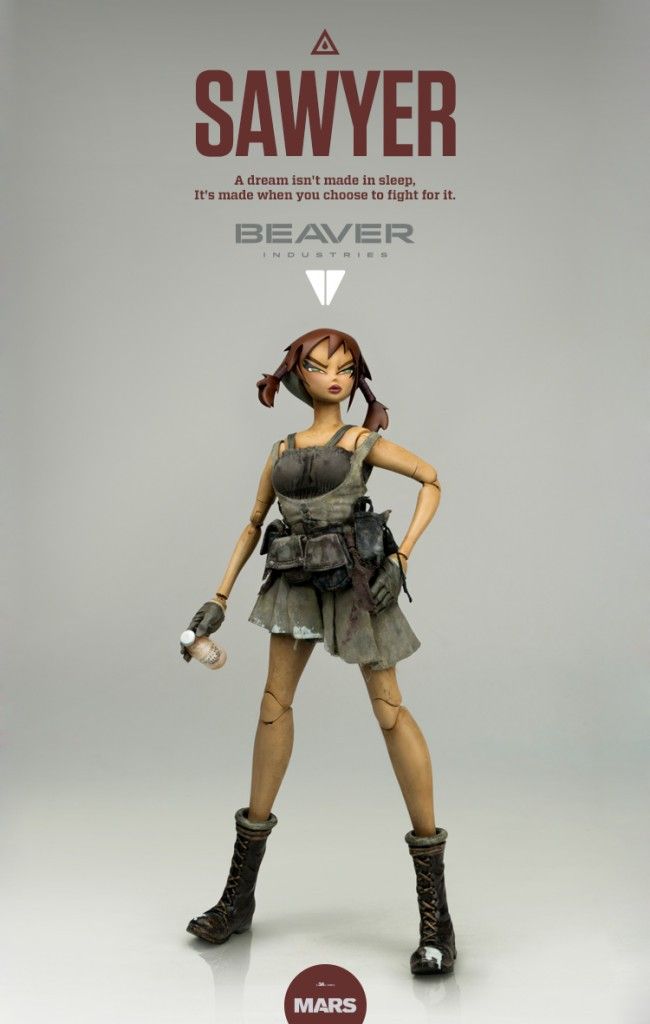 May 14th 2015 at Bamabland! http://www.bambalandstore.com/
09:00 Hong Kong Time
1/6th Scale Collectible Figure
Designed by Crystal-Jade Vaughan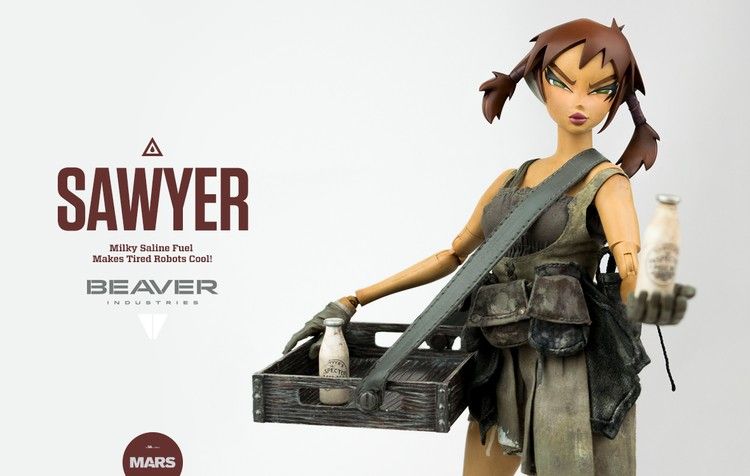 A dream isn't made in sleep, It's made when you choose to fight for it.
Approximately 12-Inches (30.48cm) tall
Made of ABS, PVC, POM
Fully Articulated
Detailed Fabric Clothing
Accessories include: Calcium Fuel Plug-Ins, Calcium Tray Float, Zipwire Escape Rags
[slider source="media: 23899,23900,23901,23902″ limit="100″ width="1100″ height="1500″ title="no" speed="800″]
USD $140 (around £92)
Price includes Free Worldwide Shipping!
Crystal has also updated her website and it looks very sleek! you can take a closer look at The Beaver Industries and the storyline http://www.thebeaverindustries.com/
We also had a good opportunity to do a mini interview you can check it out HERE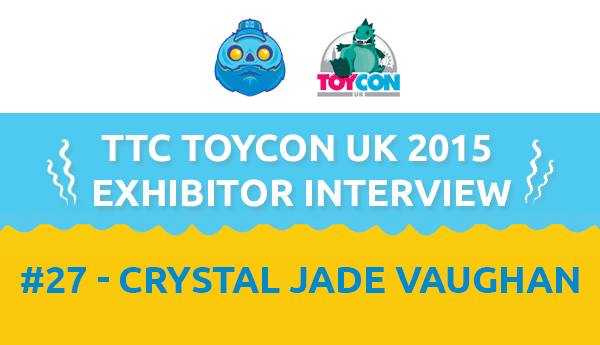 (Info lifted from http://www.worldofthreea.com/ and http://www.thebeaverindustries.com/)