Czee13 has been dabbling in some bronzing with his latest resin toy figures named Snap back Guru. These hand cast resin guru's are perched on tree stump about which are 6″ tall together. The character is a take on his logo design and maybe himself too, pretty cool that Czee carries on doing non licensed toys and carrying his own designs.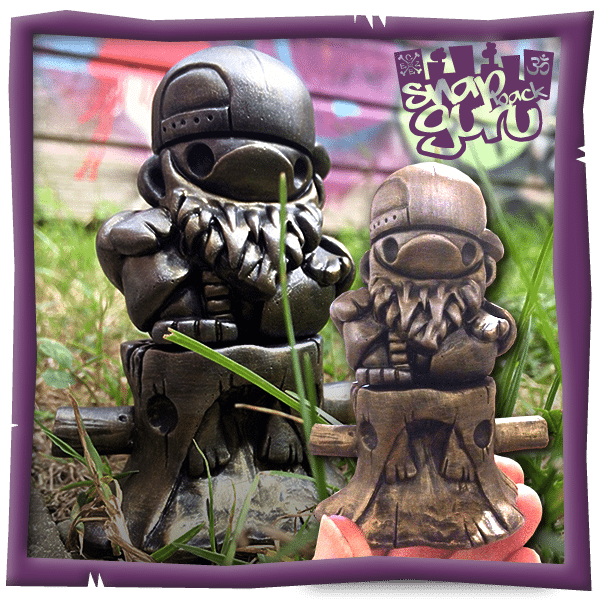 These are limited to 20 .. signed and numbered by czee13 if you like the look of these badboys, they are priced at £35 and out now at http://czee13art.bigcartel.com/product/snap-back-guru-resin-toy-bronzed-edition
You can find Czee13 at http://czee13.com/ Instagram and Facebook.