Emelie Jensen AKA Tomodachi Island switching things up with her all new hand drawn and then printed on to Cherry Wood laser cut and etched charms! The first two releases are Slumbering Guardians series are Tweedle-Hoot and "KOSHI-KI" fitting time to work on your own style #Trendsetter. We're thinking of wearing them ourselves but then it could work nicely on our TTC HQ wall. Anyway what ever you deicide these are beautiful and shows another side to Emelie's art.
"Koshi-Ki is a forest spirit that is known for his protective powers and guidance. He protects those who's minds have strayed. Those who feel lost and in need of a guide to help them back on the right path. He will stay close to you for as long as you might need him and only those who are in need of his help can see him."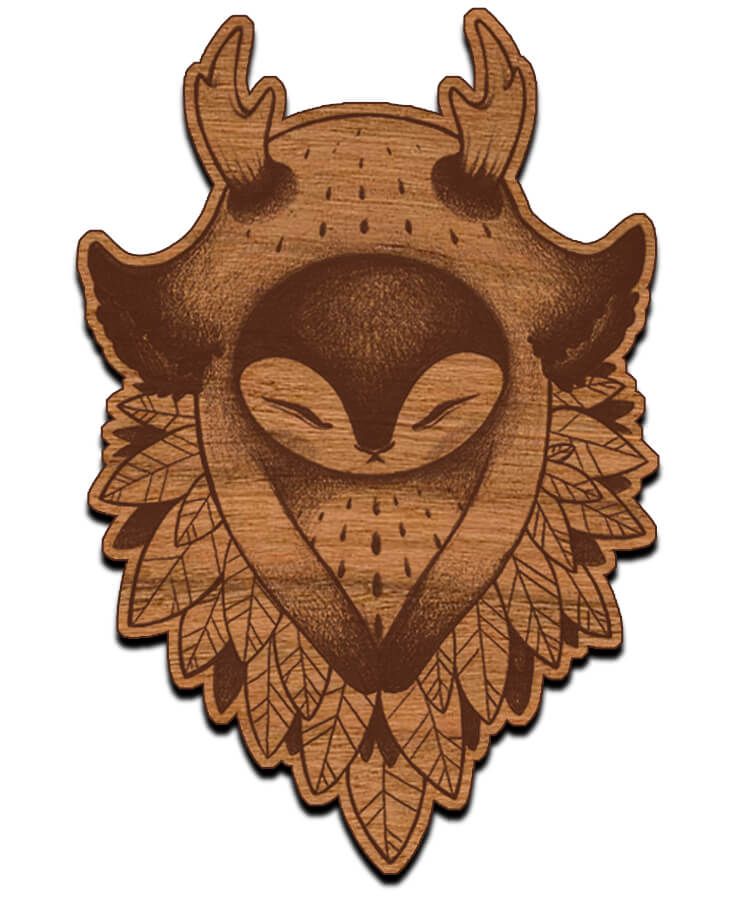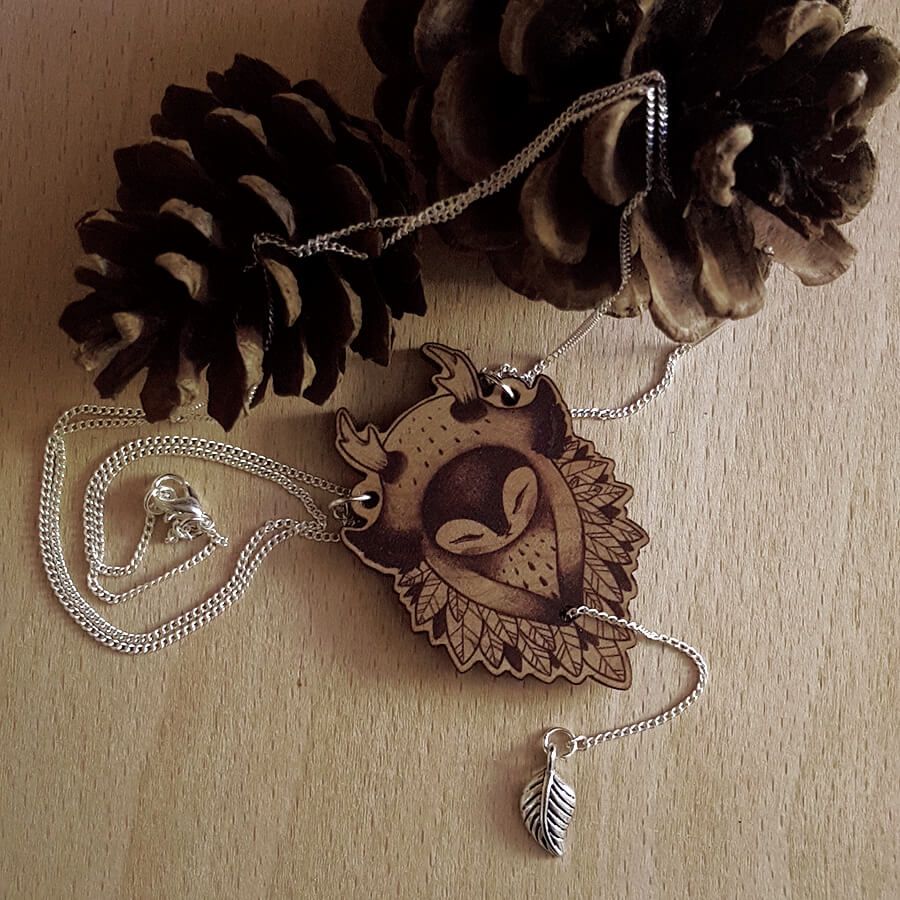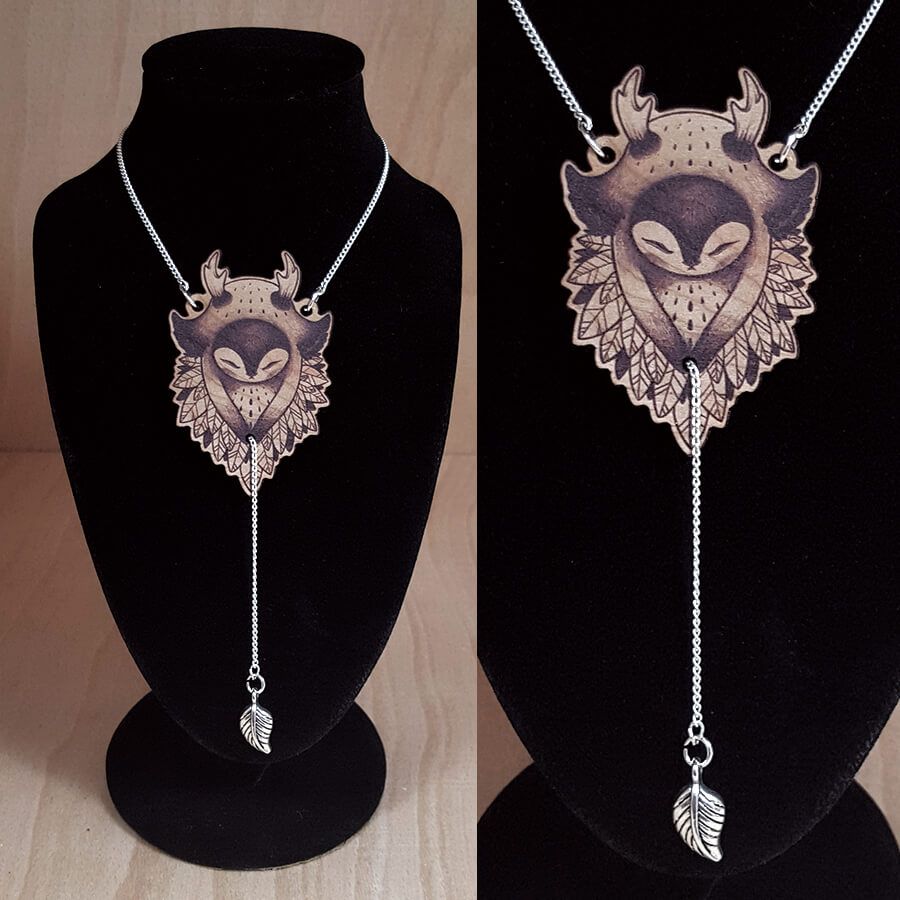 "This is Tweedle-Hoot. A owling creature of Tomodachi Island. He is pretty small but holds allot of power. This owling in particular protects the heart of those a little fragile. Carry him with you when you feel unsure and scared and he will give you the strength that you need to finish whatever it is your are scared of."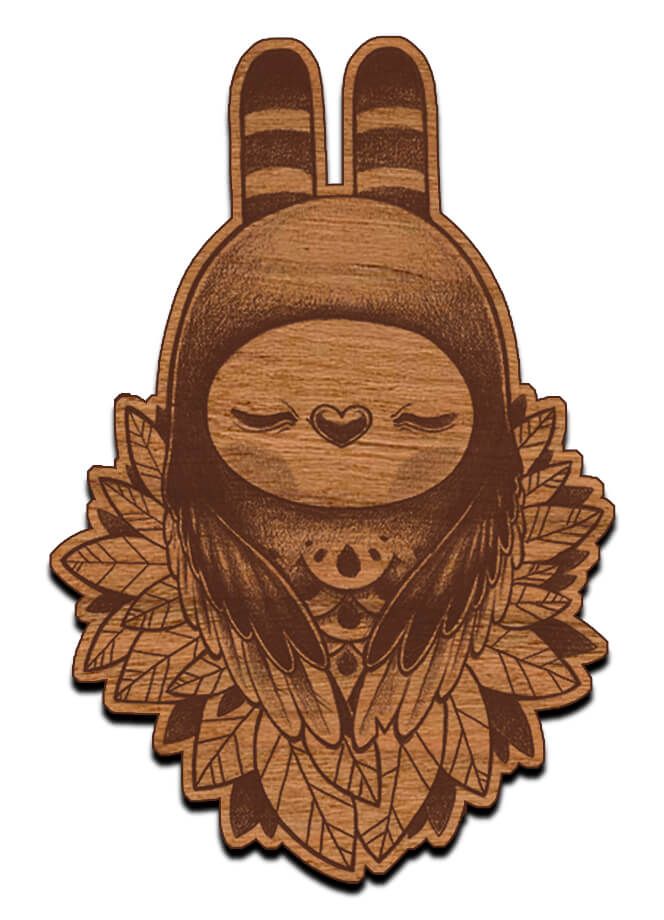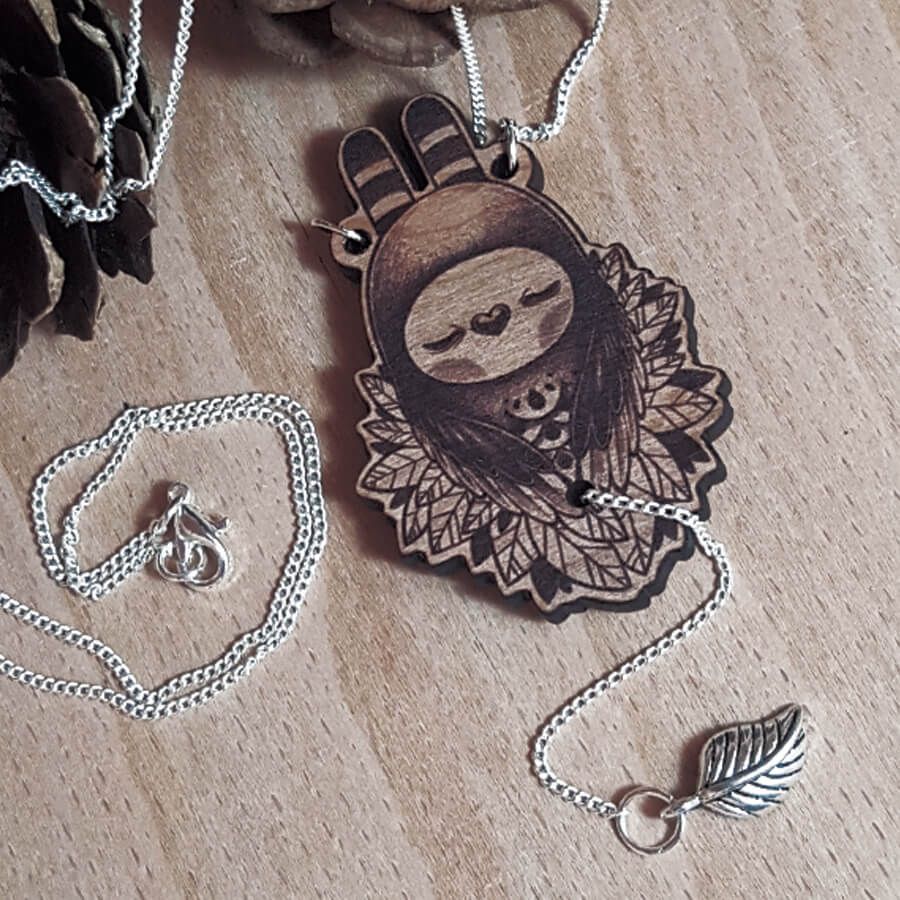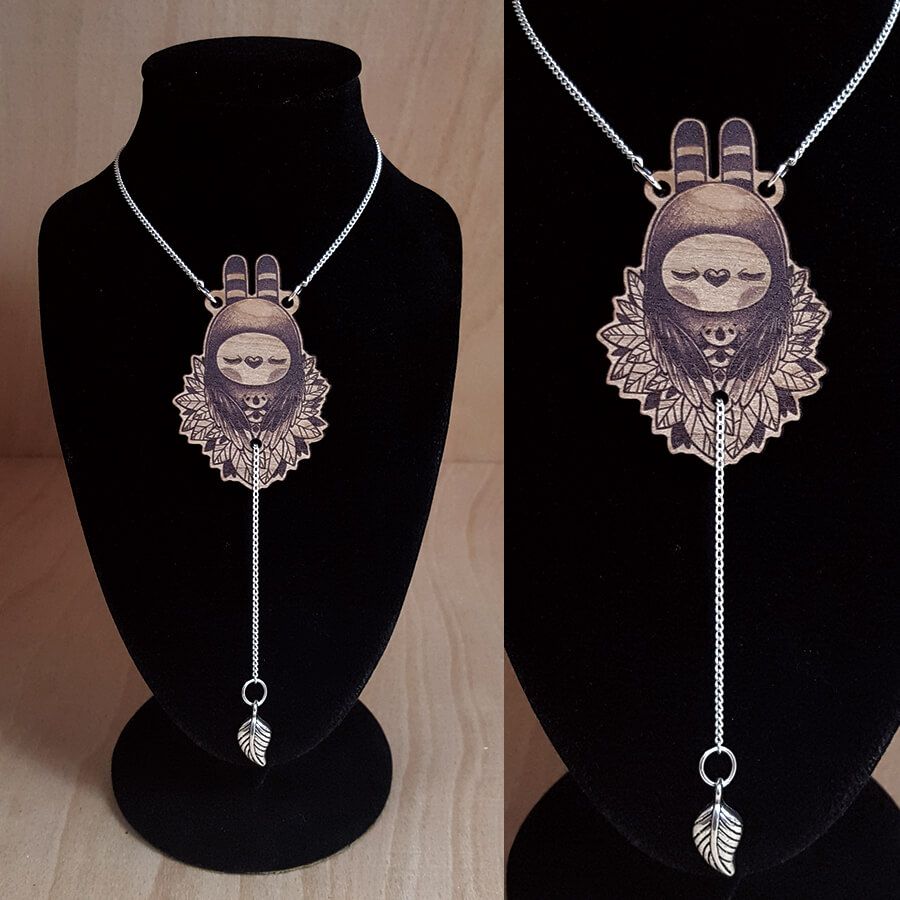 "Slumbering Guardians" is part of a series of wooden charms created by artist Emelie Jensen. The first line are these necklaces, and there are many more designs and variations to come.
Both were hand drawn and then printed on to Cherry Wood. The charm has thereafter been laser cut. The charm hangs off a 30″ silver plated chain that is nickel free and hypoallergenic. At the end of the chain hangs a small silver leaf as a finishing touch.
This necklace has been hand assembled by Emelie herself. Buy them now at http://tomodachiisland.com/shop/ priced at only £20 each!
Check out our interview with Tomodachi Island HERE
Find Tomodachi via Faceboook, Instagram and check out her Etsy store HERE which has some cute and awesome accessories and customs.
Much more on her store that is just a sample! have a look at her sketches too take a look at http://tomodachiisland.com/