NooN x K.Olin tribu do it again! the porcelain masters K.Olin tribu and French artist NooN release another porcelain skull, this time "POLKA DOT BLUE " having the OG Polka Dot sell out super quick this new version of the sculpture measures 20 cm x 13 cm x 13 cm and is as always strictly limited
to 50 pieces, each one numbered and delivered in a custom wooden case.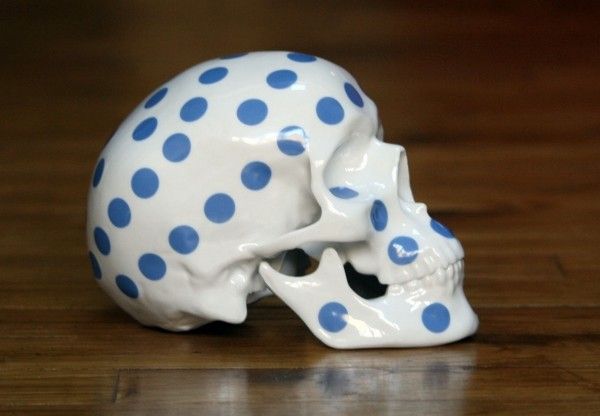 NooN:
"Passionate sculptor, he was introduced to Porcelain in the early 2000s.
Mastering this material perfectly today if the particular reactions,
it offers performance to link traditional know-how of porcelain,
modernism. "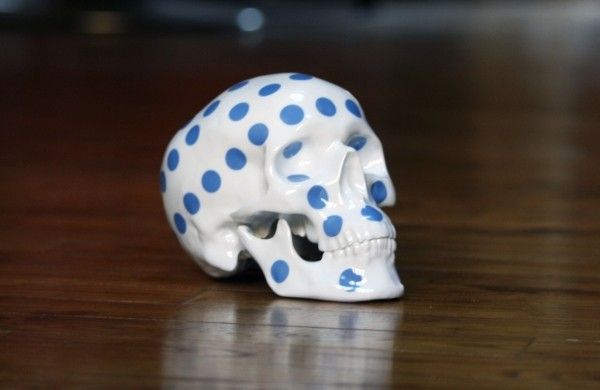 Remember each piece is unique!
Priced at €300 (around £217 ) you can pre-order it at www.artandtoys.com .A little hint to get some discount of  20% off for non EU customers.
You can Facebook Page Artist  and Twitter NooN.