Wetworks is pulling out all the guns with his latest venture, with a collaboration release with Quiccs! this tag team partnership makes them look like a formidable force with this " Destroller " which has Quiccs iconic BabyTEQ in a full mech suit ready to take on all the kaiju's.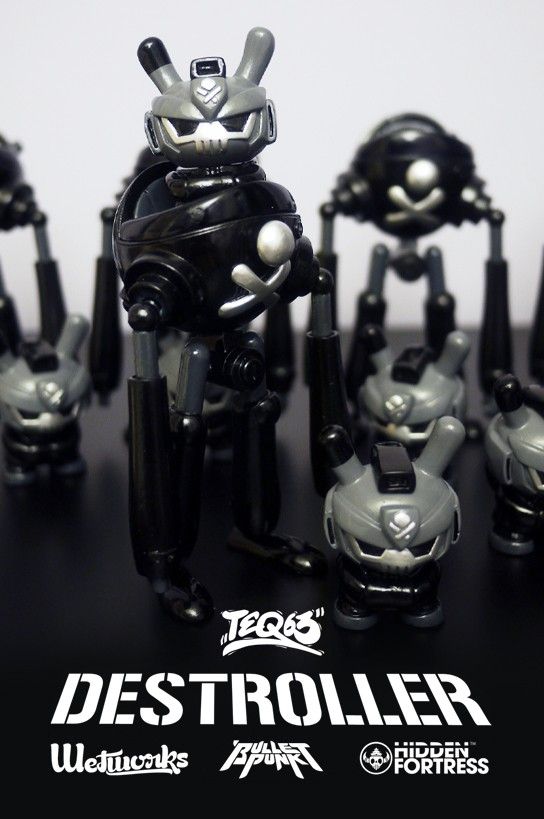 This is the first original colourway is limited to 30pcs and it's only $80 each (around £54), a surprise special stickers are still at work and will be sent to all the buyers at a later time.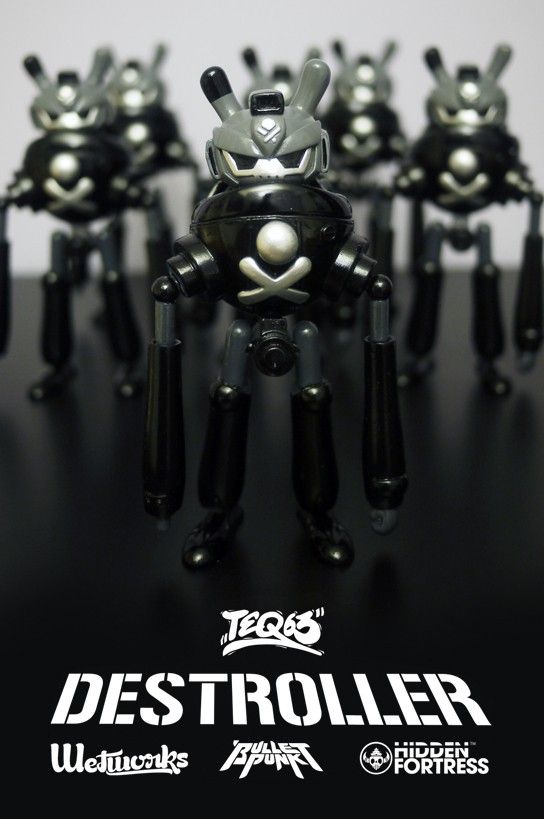 Yes it maybe not articulated but Quiccs BabyTEQ is removable! great Idea and nice execution. I personally cannot wait to see the other variations of the DESTROLLER.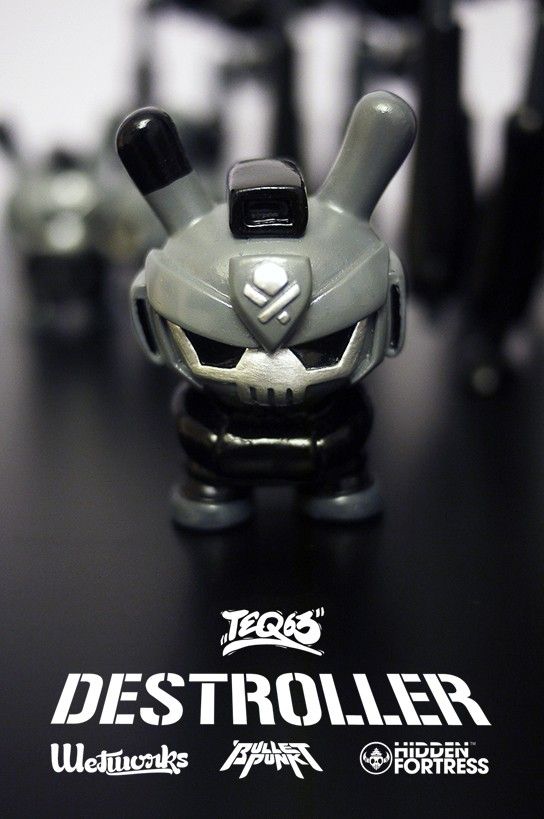 "Dangerously adorable" these babies comes with a bot-walker ready to spread mayhem in your collection, they are over 8 inches tall and a non-articulated resin figure, babyTEQ original design is by the mighty Quiccs, if you like badass bots, Destroller is for you!
Head over to http://wetworks.bigcartel.com/ to get yours now!
You can contact Quicccs via E: [email protected]
Be sure to check out our Artist Spotlight Article on 
Wetworks
HERE