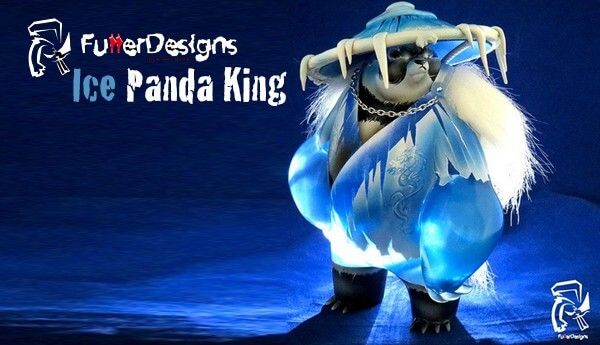 Oh what a Monday! James Fuller (Fuller Designs) has smashed a Woes Panda King! looking at the shots that James posted on his Instagram not too long ago, it just looks simply another insane custom by the man! wow that clear resin with all the accessories and James signature paint work is match made in heaven.
James really did make the OG Panda King even better then it was without spoiling the original sculpt from Woes. The icicles on the Panda King's hat and the fur was a great touch. But hold ON! their is more. Not only did James make this Ice Panda King he made another one to match it! a Fire Panda King, side by side they would look amazing. Both the commissioned pieces are spoken for and going to fellow collector @soljah52
The rest of James' work can be found on his http://www.fullerdesigns222.com/ Twitter, Facebook, Instagram and StoreEnvy.