Back in March 2017, Thailands TCS Arts took a bite of our memories as TCS Arts unleashed Shark Fat'tack! A fantastic looking double cast SHARK. The prototype was looking fantastic and TODAY TCS Arts gave us all an update with a few changes. Like we said before in the previous article HERE. We've seen plenty of double casting, exposed innards over the years but this Shark Fat'tack by Chawalit Siribundasak of Thailands TCS Arts is pretty impressive. Chawalit posted on ATT Facebook page caught our attention straight away.  We might be little-biased being fans of sharks but never the less look at this beauty. The exposing rib cage and parts of the skeleton, right down to the expression that TCS Arts has given to Shark Fat'tack is a mean mother fxxker. The double casting for us tops it off especially around the head of the Shark Fat'tack.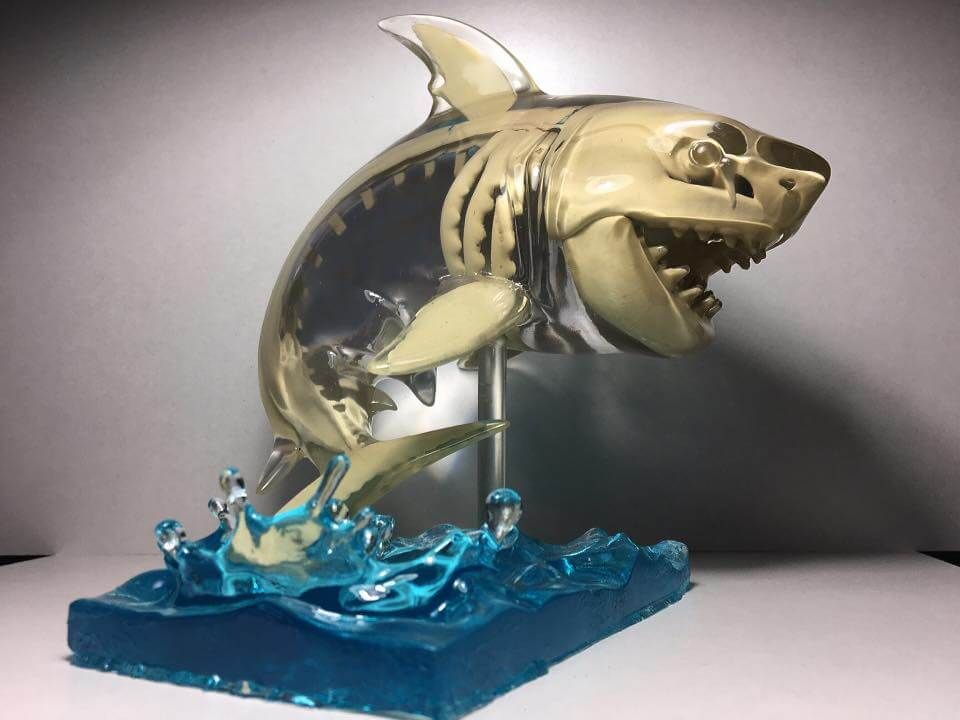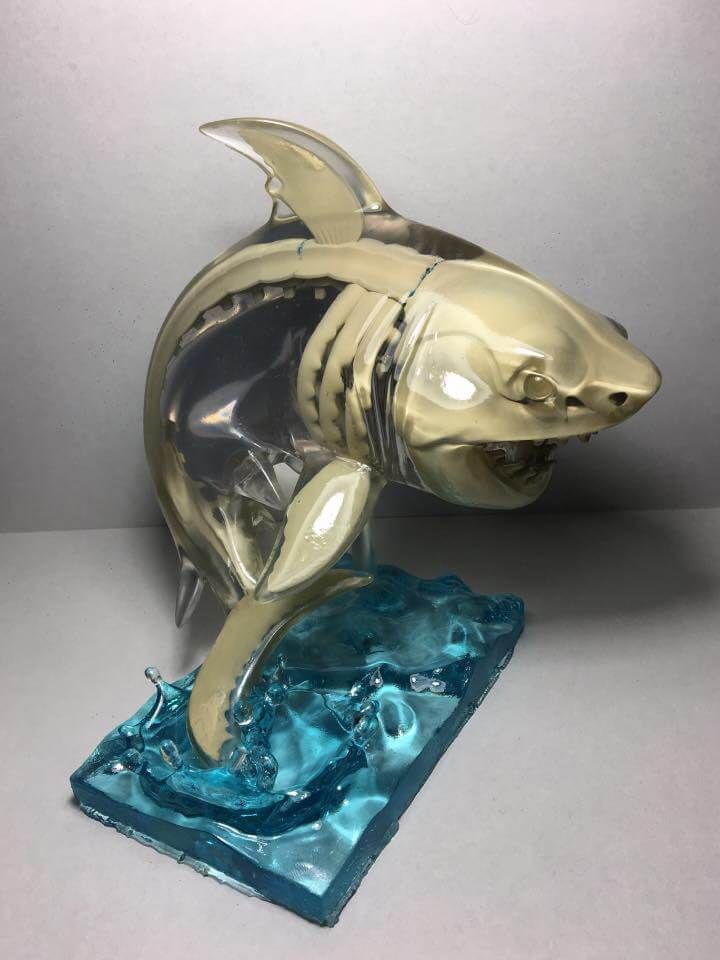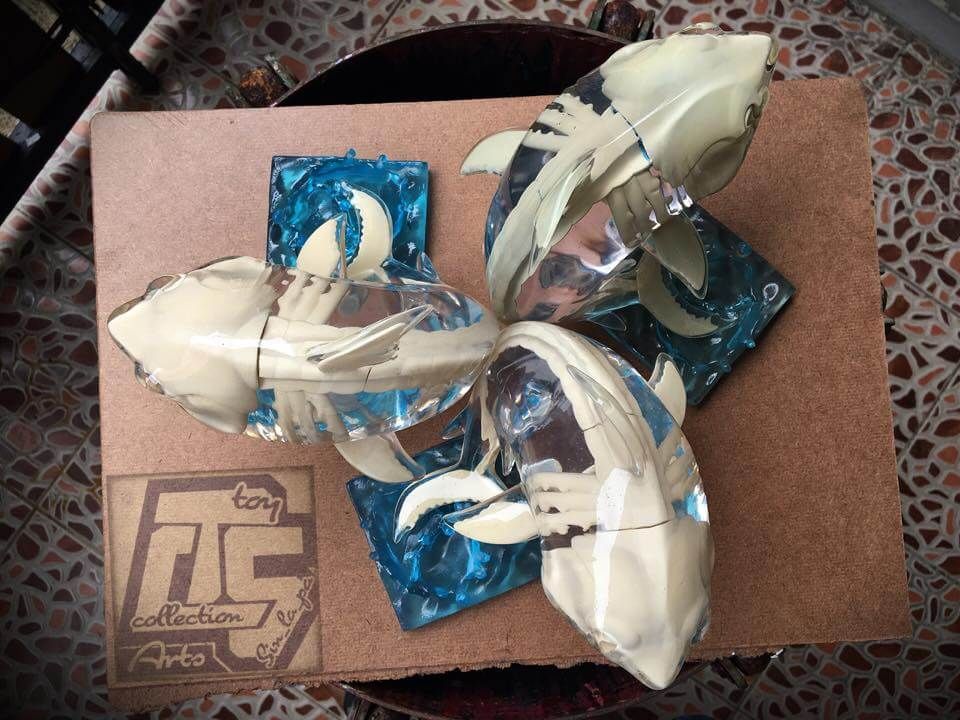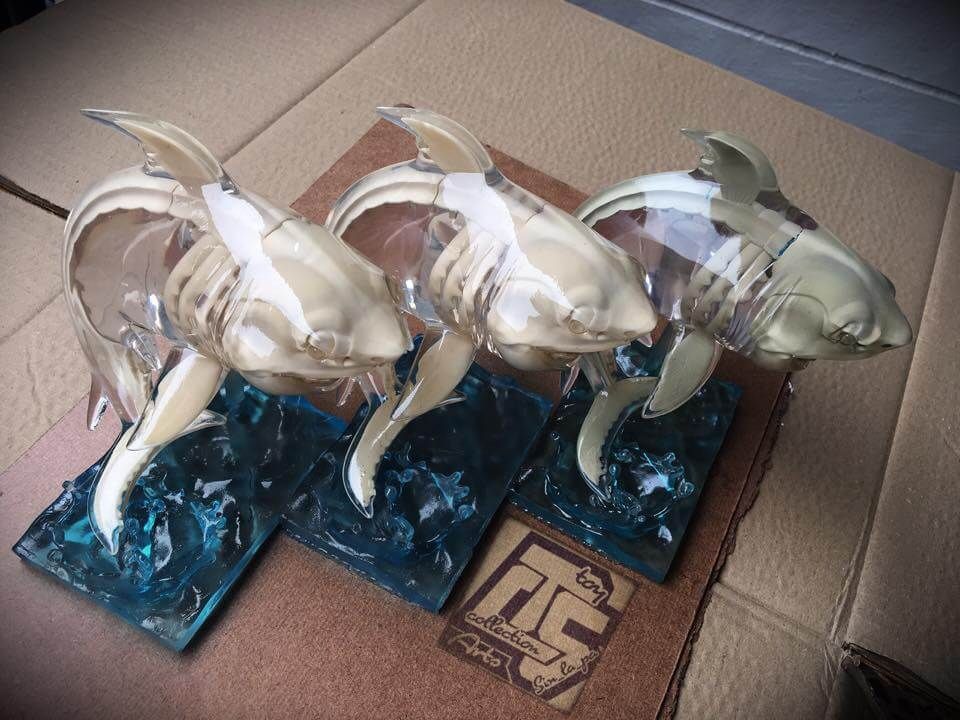 Obviously, these are the judgment from the just photos, still really promising from TCS Arts. Goodluck to TCS trying to get out the air bubbles, or maybe not and leave the air bubbles to make them seem like water, Ha. We don't know about you, but we will definitely keeping a close eye on TCS arts as he quotes "Will focus on animal series. Aquatic, reptiles, terrestrial animal and monster" ticks all our boxes.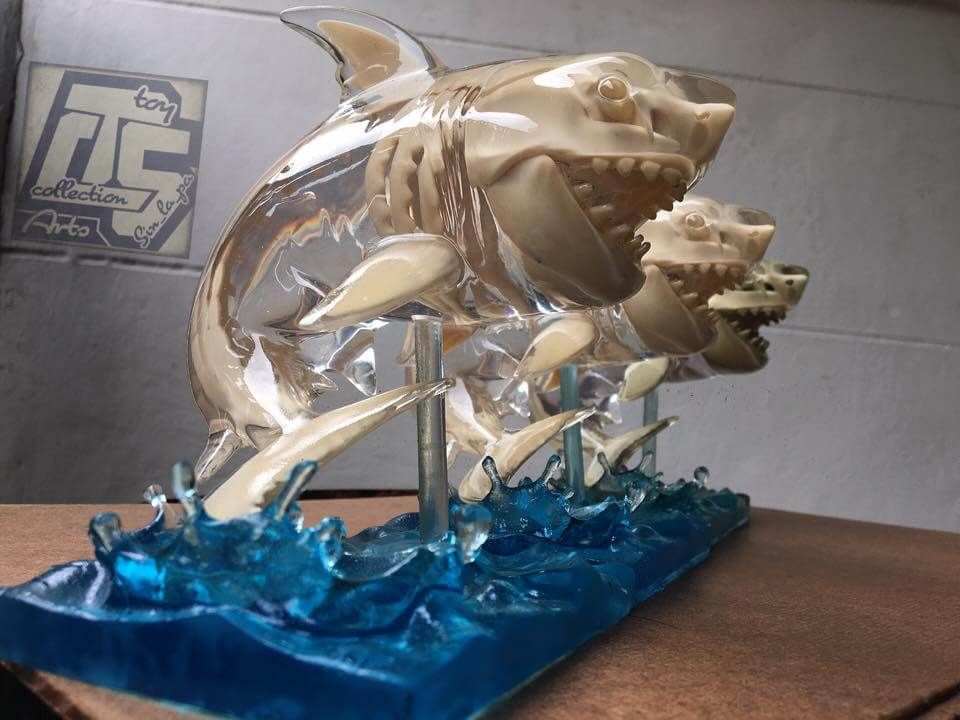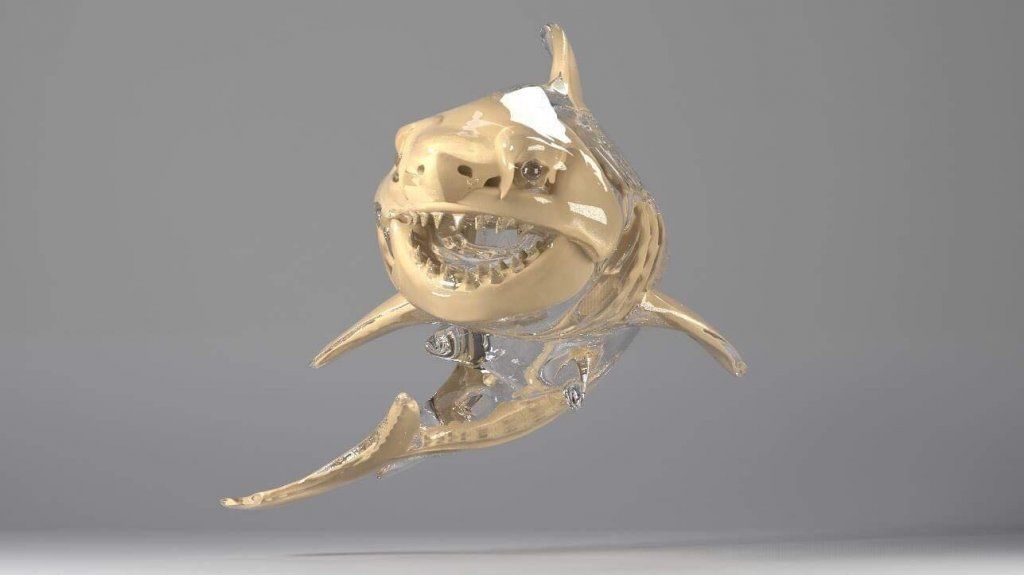 We are still not sure if you prefer Shark Fat'tack with or without the new base and with the resin pole. Guess it's to your own personal taste. Still a dope sculpture for sure. No release date of the final version of Shark Fat'tack. Stay tuned for further info.
UPDATED
On Tuesday, 30th May 2016 at 18:00 PM (UTC+7)
– Material resin
– Limit 88 Pcs. Worldwide. Run No.1-88
– Price 98 USD Exclude International shipping cost
***Come with box art package***
Regulation
Comment at Pre-order post on an upper date and time detail via TCS Arts on Facebook
Example comment. " Shark 1 pc." , " 1 Piece " , " 2 Pcs." or etc for TCS to know how many you want.
TCS will contact back to you when order closes.
Plan to release in September 2017.
Find TCS Arts on Facebook.