It's HERE! After teasing at STS back in March, Shabu Suke Dark Version by Jaruru Ton Jarupat aka Superton has announced the Dark Version online sale! Superton's Shabu Suke vinyl version has new armour ready to defend your vinyl toys powered by ToyZero Plus.  Like we've said on many occasions, It's been one epic journey for Superton having his Shabu made into a vinyl figure. Remember late last year, that incredible samurai cat "Meaw Samurai" which pissed over Samurai Pizza Cats, if not click HERE. Shabu Suke Dark Version now has a release date.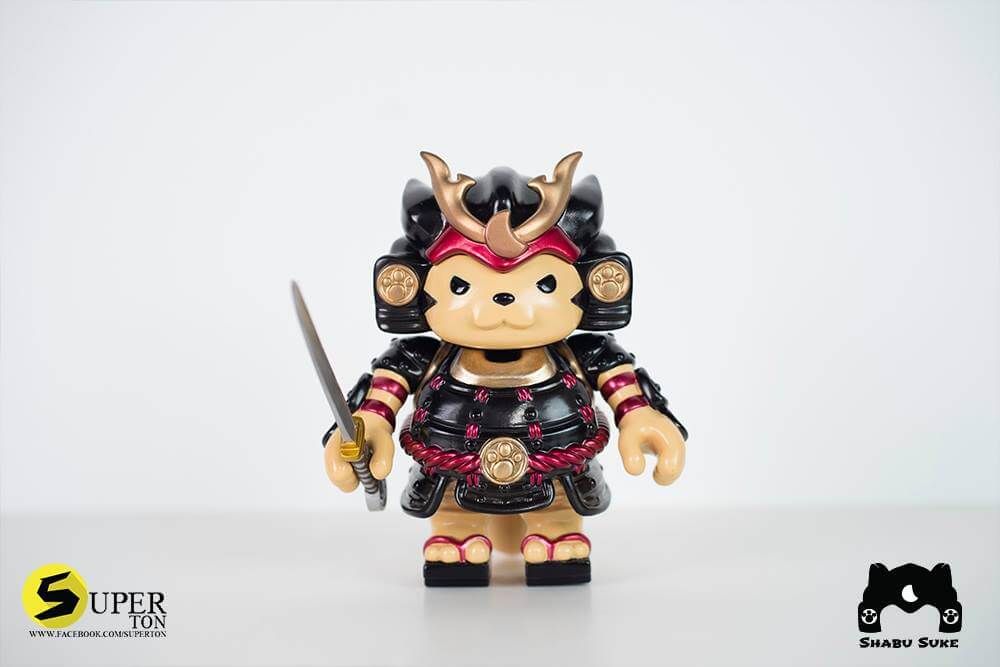 A stray cat was raised and taught by a Samurai, Ronin. He is named "SHABU SUKE" as Japanese Suki Shabu is his favourite food while he got more power to fight after having Shabu Shabu! Shabu Suke is gifted with fighting, talented by learning with different skills really fast. He practices hard and intents to challenge other warriors, that how he trains himself to become the best Samurai in the world.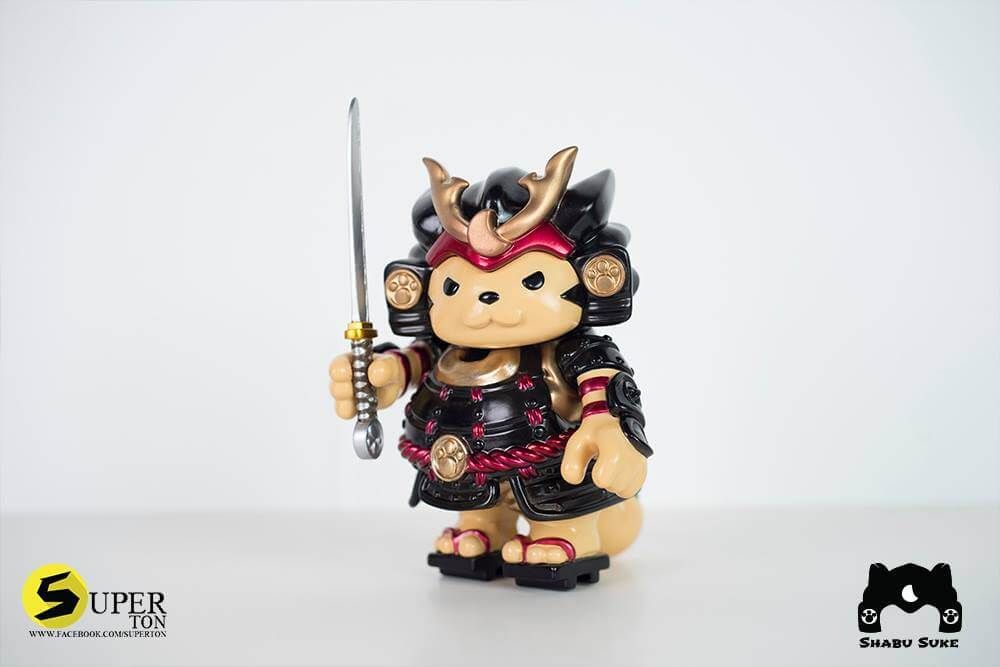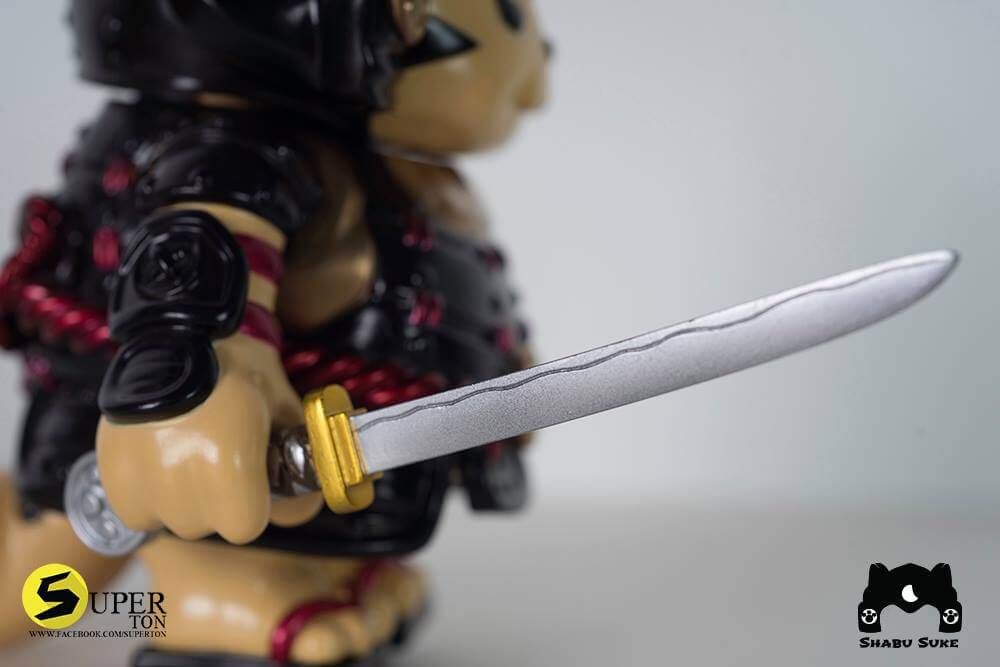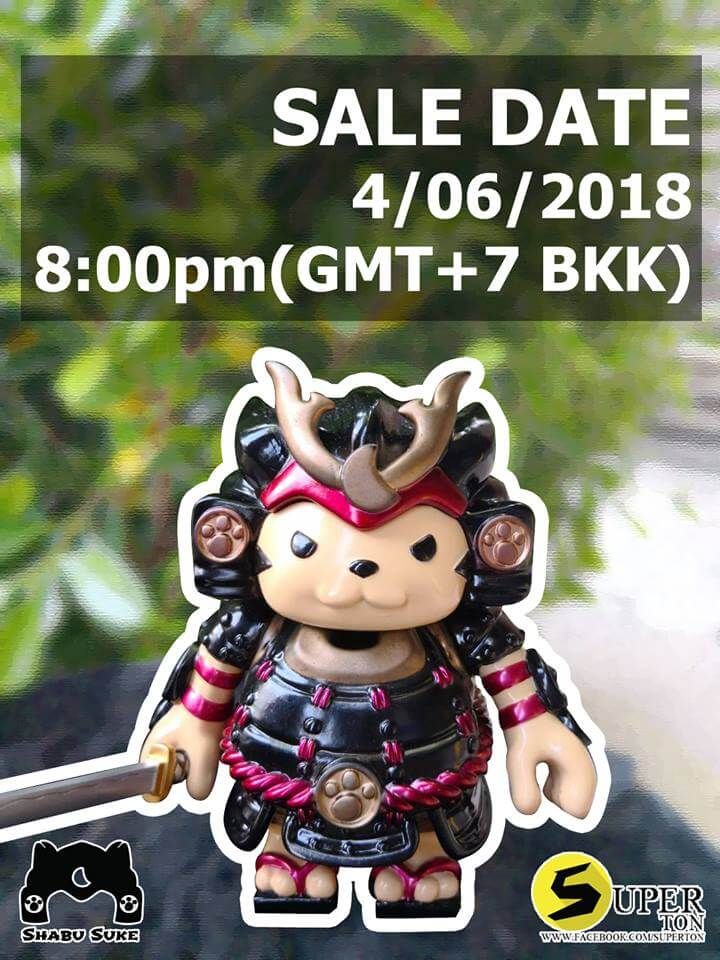 " Shabu Suke Dark VER."
Available on 50 pcs.
Material: Vinyl (Katana weapon PU resin)
size: 5 inch
Price: 95 USD ( include shipping )
Pay by Paypal
** Regulation **
– Reserve by commenting ",1, reserve" below the new picture at 8:00 PM  THAILAND TIME via Facebook HERE. (Number that you need /DON'T edit comment)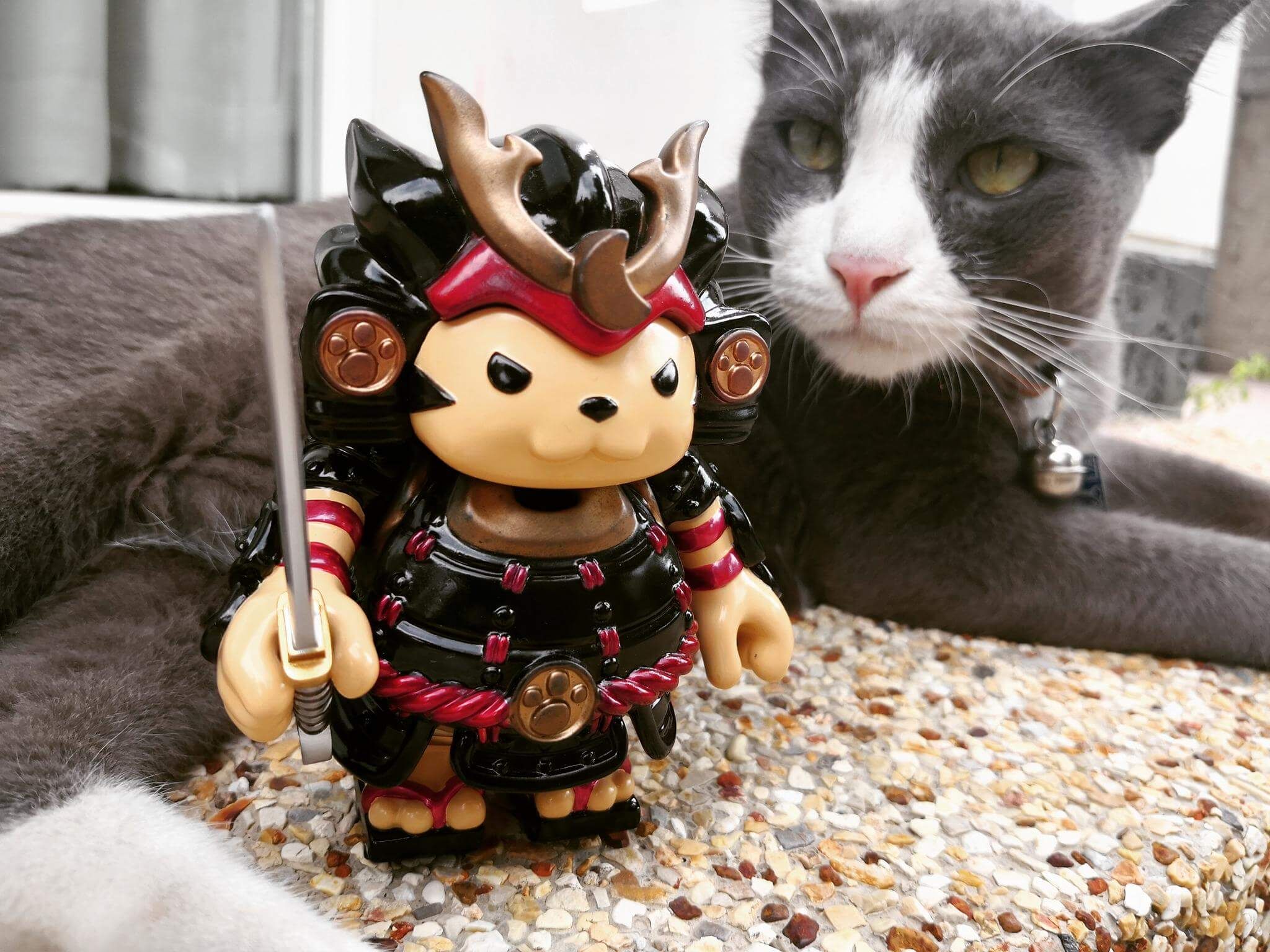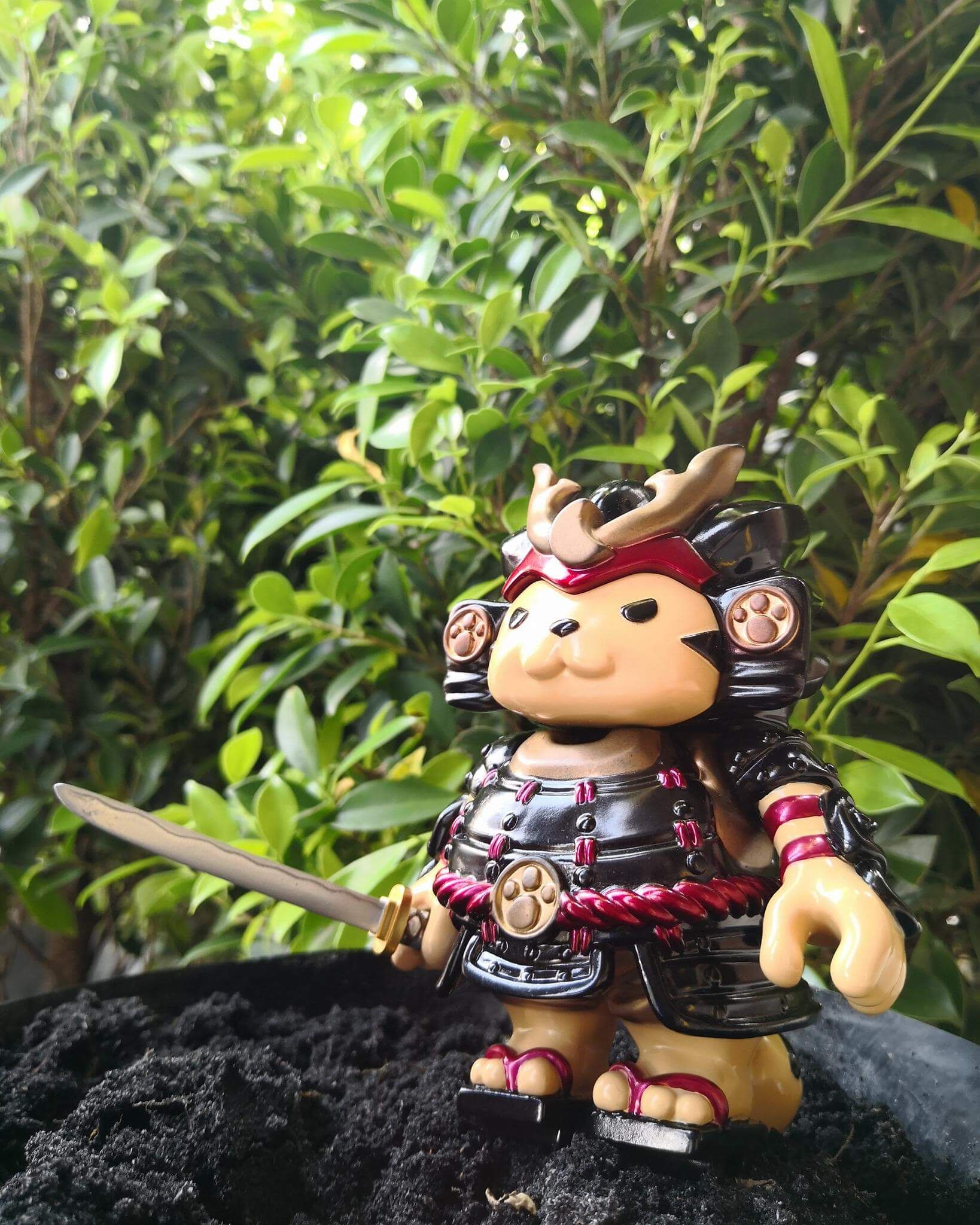 http://toyzeroplus.com/ for more vinyl goodness.
 Check out our LIVE Facebook stream from Thailand Toy Expo 2017 where you can see MeawSamurai!

If you want to get your Designer Toy news first, you should look to download our new TTC Mobile App. Designer Toy news direct to your smartphone. No dealing with social media algorithms.
It's FREE.
Find Tatao on Facebook and Instagram. SuperTon via Facebook and Instagram.