DAYMMMM I though we have see all the great variations of SEXTOPIGON by SKINNER and Unbox Industries, but today proved us wrong. Marking Tomenosuke 10th anniversary (congratulations from TTC) is this anniversary exclusive has a much darker metal like finish and its F-ing MINT! standing on all nine legs 8 inch (200 mm) tall with a edition size 8 you will have to get the F5 refresh game on.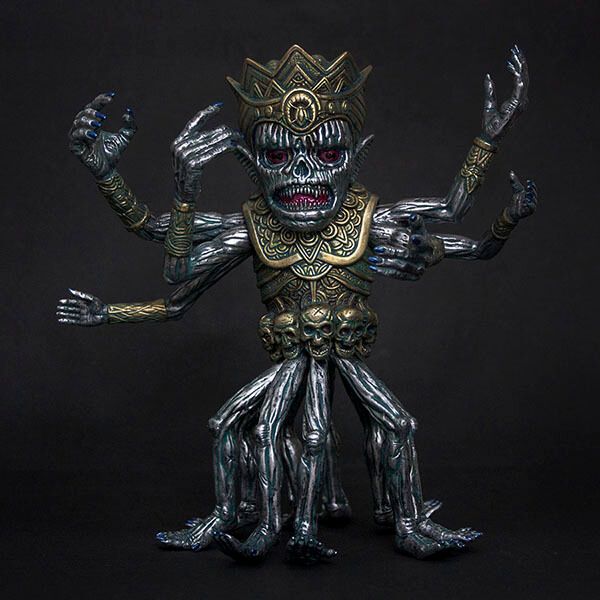 [slider source="media: 39862,39860,39859,39861″ width="1300″ height="1300″ title="no"]
Has to be the best edition right?
SALE ON MARCH 1ST 11AM JST at http://tomenosuke.thebase.in/items/2723454 . Please note if you it will appear SOLD out before MARCH 1ST 11AM! so no crying yet and set your alarm clocks. We suggest you use http://www.worldtimebuddy.com/ to find your timezone. Priced at ¥ 24,800.
Check out more work from Skinner at http://www.theartofskinner.com/
(all info lifted from http://tomenosuke.thebase.in/ )