C.A.S.T.'S popular Sekijun makes a surprise comeback in a very limited edition. Aa very small release with no one offs this time. The beautiful kaiju appears in a in a glow orange soft vinyl cast treated with yellow, pink, blue, and purple sprays for this 'Lemonade At Sunrise' version. Tasty!!!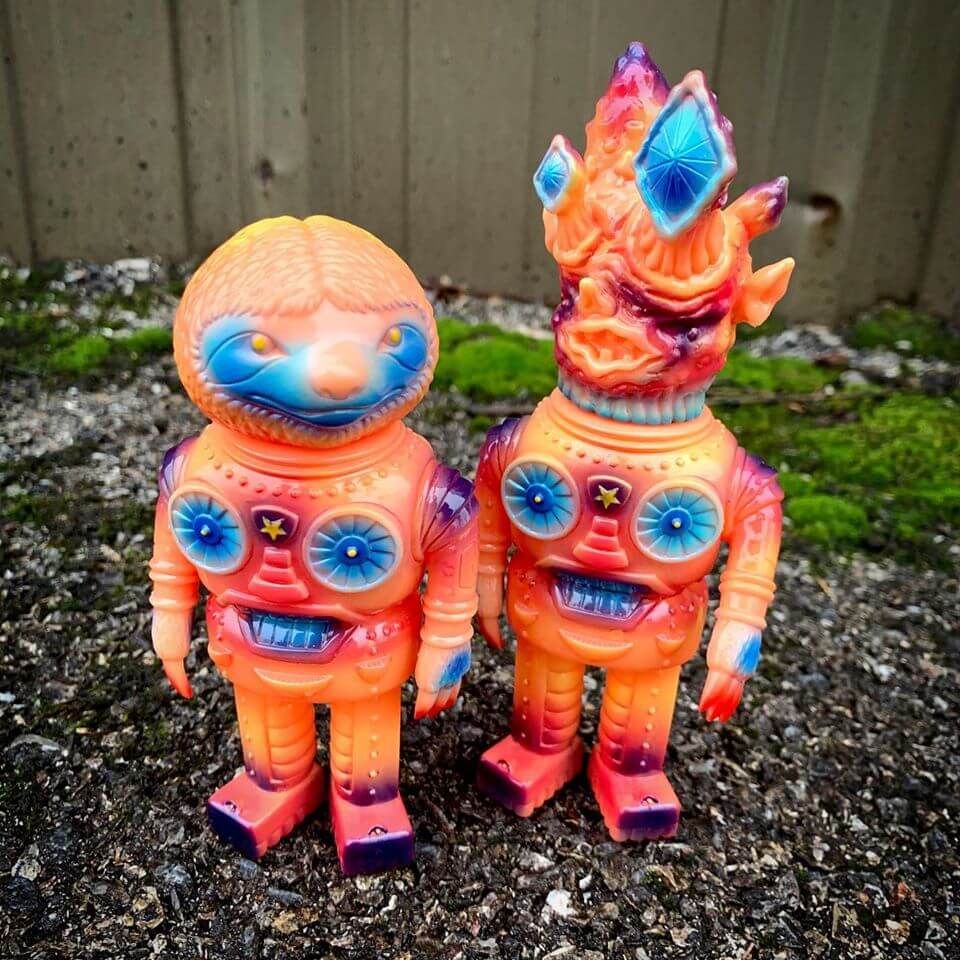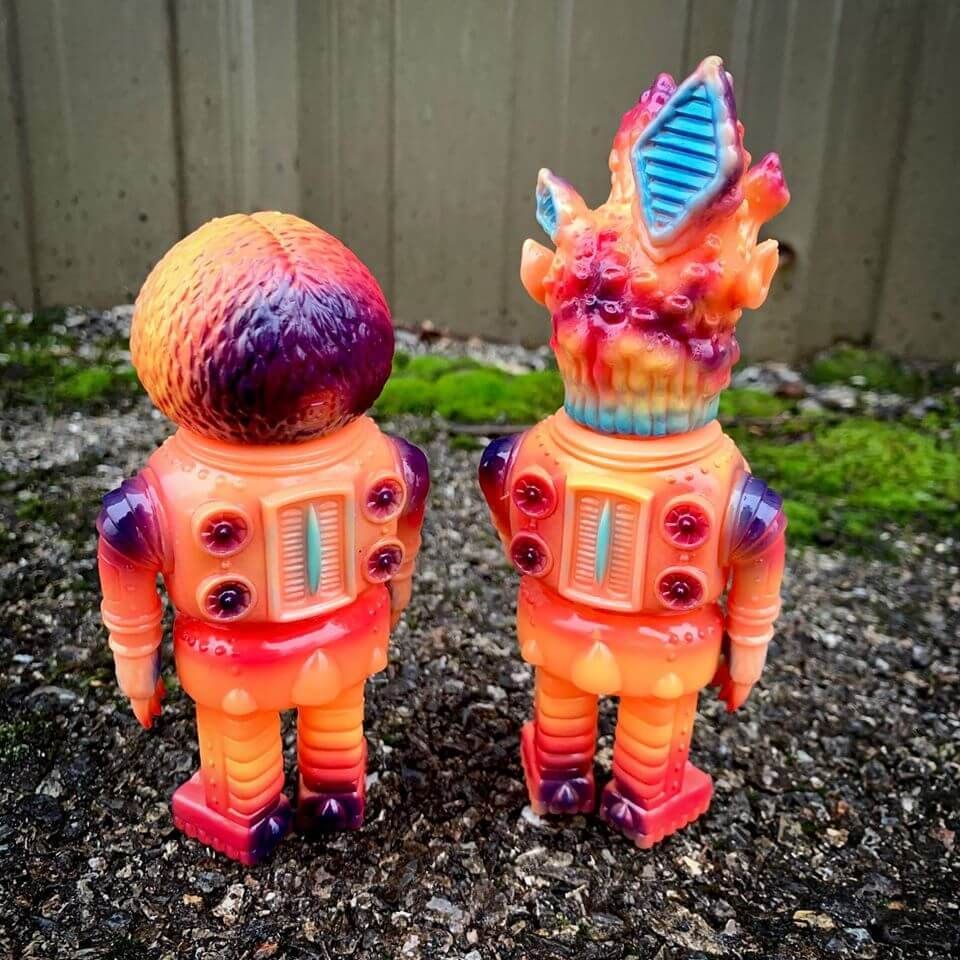 The Sekijun stands 5″ tall with sloth head and 6″ tall with stalagmite head and comes with both.
Available at 10pm EST HERE for $100 each!
---
---
Follow Cop A Squat Toys on Facebook and Twitter.