Greg "Craola" Simkins fan? We just got word that our friend and sponsor Tenacious Toys has now got the all new I'm Scared Stair Monsta: Midnight Edition 10-inch vinyl figure by Greg Craola Simkins in stock.
The wait is over and finally, you guys can own and watch I'm Scared Stair Monsta by Greg "Craola" Simkins x 3DRetro. Stair Monsta screams Craola and you know it's a designer toy by Craola. Powered by the fine folks at 3DReto its a must have for Craola and I'm Scared movie fans. Stairs Monsta was a part of the Kickstarter campaign way back in late 2013  which you would've had to pledge $150 or more in order to own Stairs Monsta. Yeah we're kicking ourselves for not pledging that amount. The "Midnight" colorway of Stair Monsta are now at 3DRetro and Tenacious Toys so this will be your chance to own one.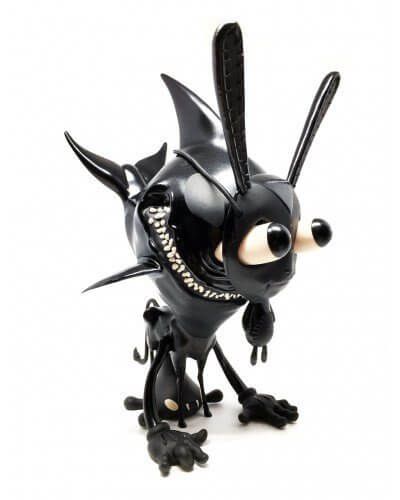 From the photos, it looks huge! towering over Craola's RALF which the scale makes sense as it does in the film.
Great review and photos from our friend Windy 
Seriously the coolest , cow , whale , monster mash up ever!!! I can't say enough about this , its so insane and wonderful!! RALF is a character from the short film "Im Scared" which was a kickstarter awhile ago. If you know me than you know I adore the RALF character. As a backer of the project this Stair Monsta was part of the package if you backed at that level. I'm fairly certain they were produced by 3DRetro , and the original art by Greg "Craola" Simkins who as you can imagine is a fantastic imaginative artist based in California I believe. I will post links below. I LOVE this Stair Monsta!!! the coloring is perfect!! I love that it's not straight up white , but a nice blush of peach.. That mask!! I Can't really say I have a favorite part of this but that mask is at the top. And how that cow body flows right up into a Whale!! This is absolutely at the top of my most favorites list along with RALF. <3 <3 <3 <3 This Monsta is one of those that you just have to see in person to completely appreciate.- Windy Toy Box

[slider source="media: 57323,57305,57307,57303,57310,57308,57311,57312,57315,57316,57317,57318,57319,57320,57321,57322,57304″ limit="50″ width="1100″ height="720″ title="no" pages="no"]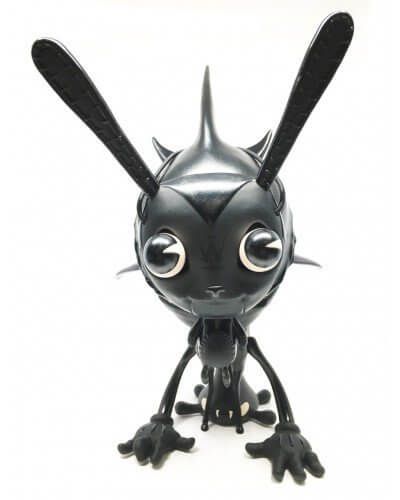 Priced at $150.00 at https://www.tenacioustoys.com/ and 3DRetro NOW. Hold up don't forget to take advantage of our Tenacious Toys discount code! Use code: welovegary to get FREE International shipping (up to $20)!