Dimas Saputro, psychedelic monger at Scumbag Mutant, announced a new version of his demonic Hanxxo. This is the"ICHIGO COLORWAY";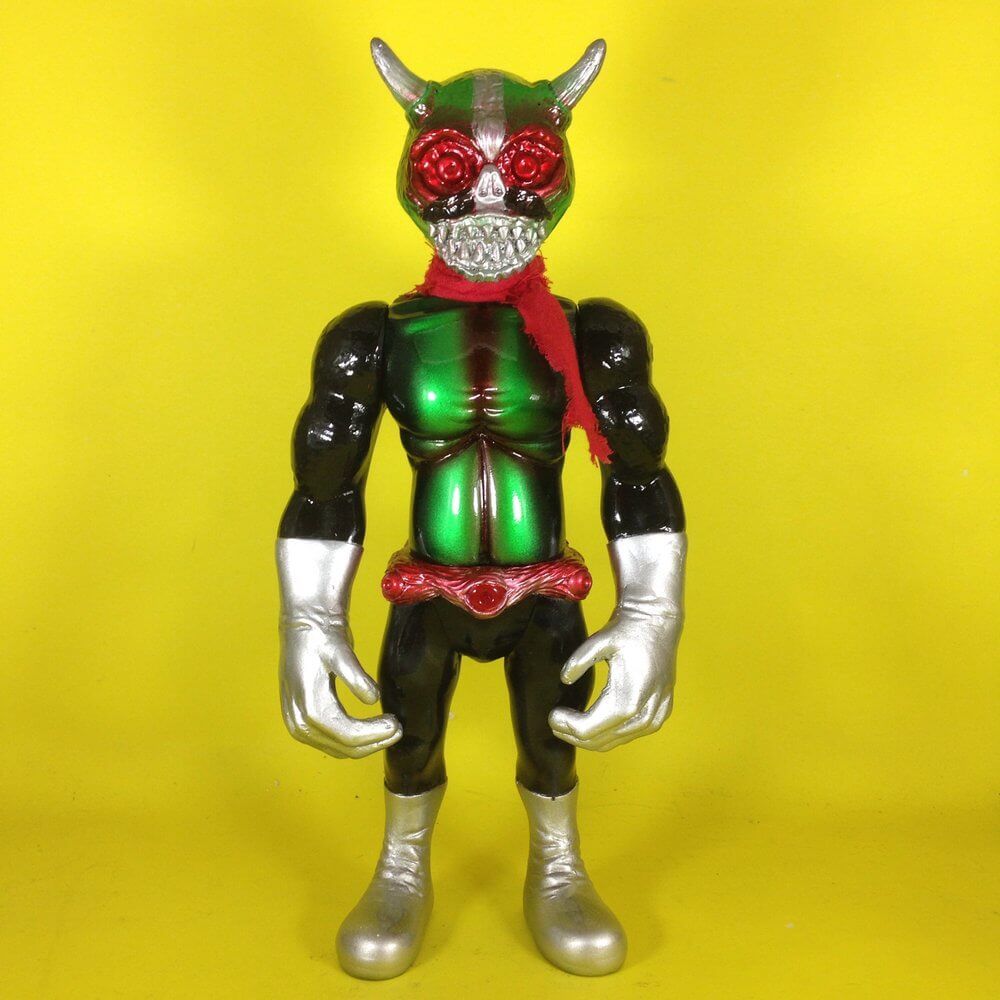 "Hanxxo (? ? ? ? ?) is the son of Kaijin / Kaiju Association Corp.'s main director. Which accommodates the kaijin / kaiju community who migrate to the earth to earn a living. Because kaijin appearances are "different" from the inhabitants of the earth, most kaijin migrating to the earth work as enemies or antagonistic roles in the tokusatsu serial industry worldwide. It is very common for kaijin races to be treated badly by the natives of the earth because of their ugly and perceived racial minorities that are not worthy of equal standing with the natives of the earth. 
Hanxxo is disgusted by all this and intends to change the circumstances and make his people better viewed by the natives of the earth. Hanxxo then started a campaign about the existence of his people by appearing to be a superhero."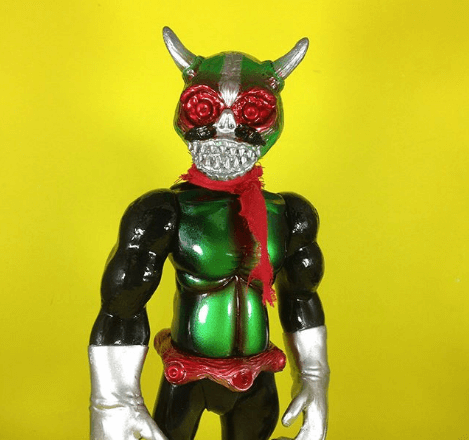 This Red on Black with silver gloves version is inspired by the tokusatsu superhero television series 'Kamen Rider' created by manga artist Shotaro Ishinomori. It even comes the classic red scarf!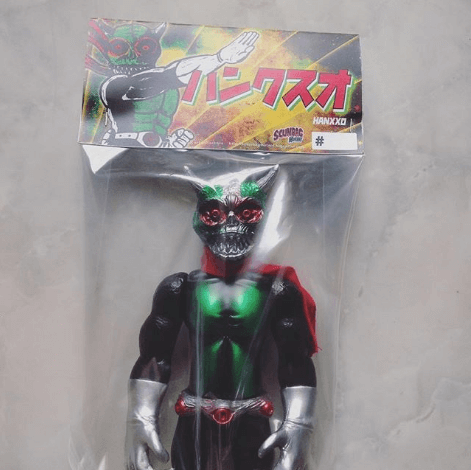 A micro run of 5 pieces! Solid 335gr resin cast . Measures about 8,6 inch tall and features four points of articulation. Comes bagged with header card. You can get it HERE for $75 (57 GPB), includes overseas shipping.
With every order you'll also get a killer set of stickers;
https://www.instagram.com/p/BXxaQ3rAT3z/?taken-by=si_dimski
[box title="Important Details"]
Price: $75 (57 GPB).
Release date/time: NOW!
Link to Site: http://scumbagmutant.bigcartel.com/product/hanxxo-ichigo-colorway.
[/box]
Scumbag Mutant at Instagramand scumbagmutant.bigcartel.com.