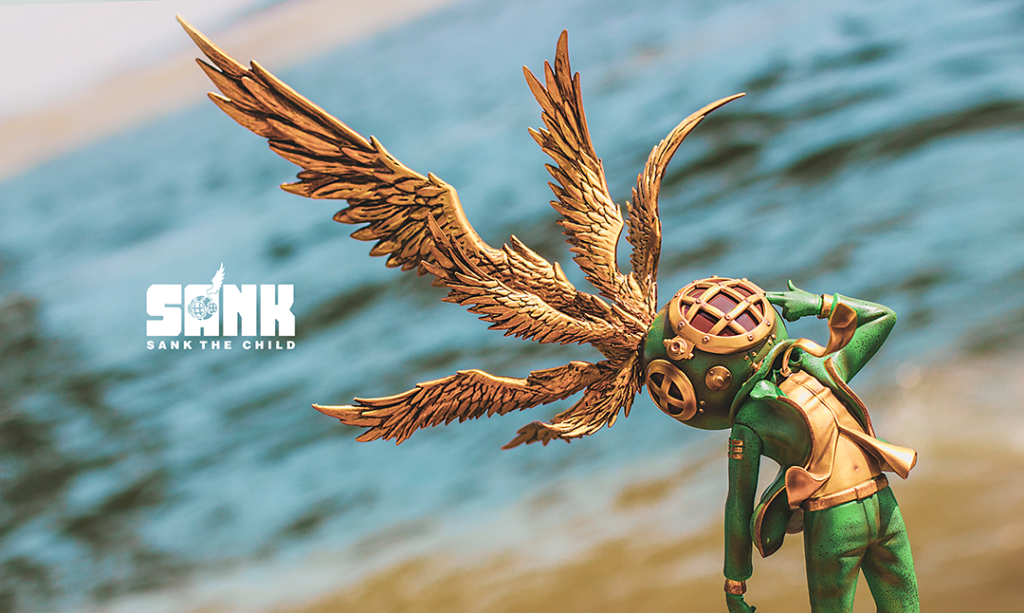 Stunning new Bronze colourway of Sank the Child Escape by Sank Toys has arrived in all its glory! Majestically posed at 18inches tall, Sank the Child Escape is a thing of beauty, would you not agree? Perfectly balanced. A wonderful piece of art from Sank Toys!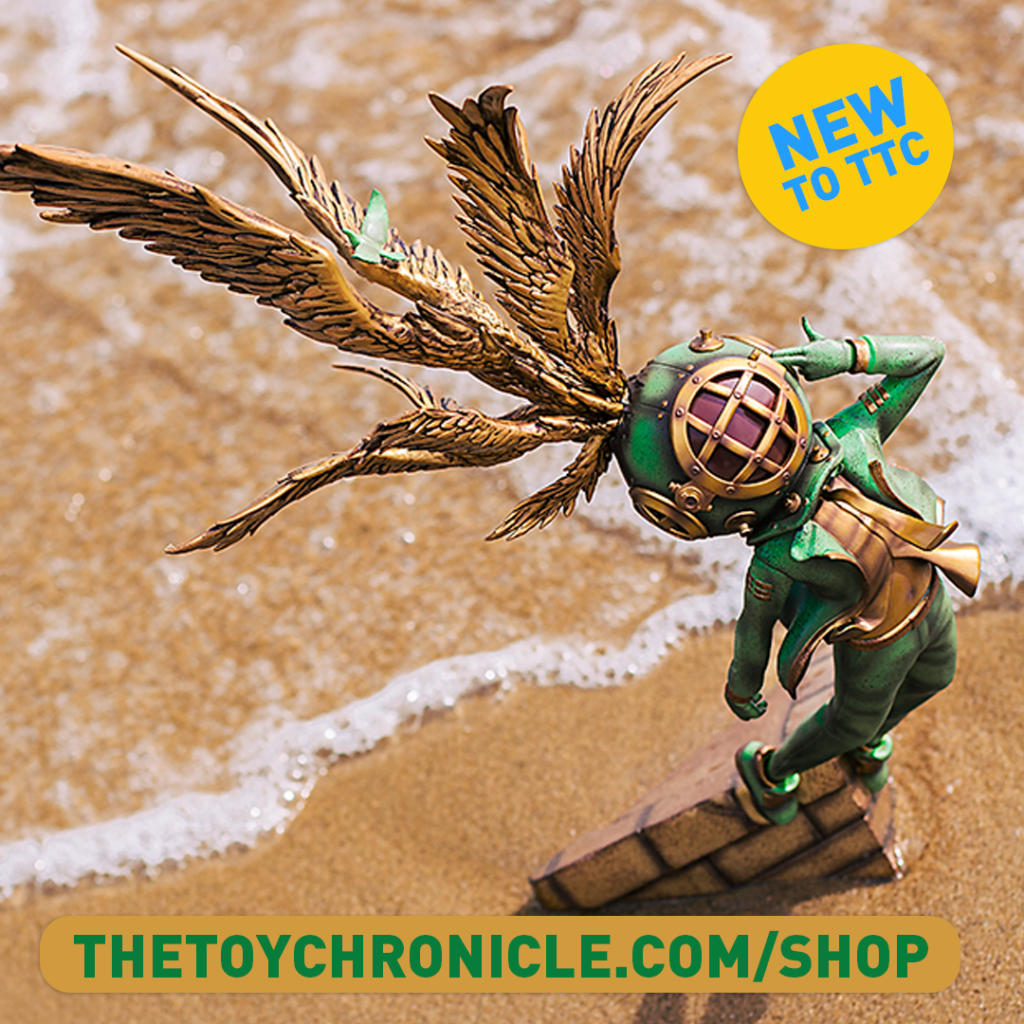 Limited to only 150 pieces worldwide, the TTC Shop only have THREE of the new Sank the Child Escape Bronze edition available for pre-order. Expected ship date in December. Each Sank the Child Escape Bronze is priced at £230+shipping. Be aware this is a huge box that is being shipped, so pricing isn't cheap but it is definitely worth it once you get this Sank the Child into your collection.
Whilst TTC will have limited numbers of the new Sank the Child Escape Bronze edition release, our good friends at Strange Cat Toys, The Toy Galleria, myplasticheart, Spastic Collectibles, VLTD and Tenacious Toys will also have limited availability too, so if you miss out with TTC, you can try these great retailers too!!
---
Sank Toys Social Media
Facebook: https://www.facebook.com/SankToys/
Instagram: https://www.instagram.com/sanktoys/?hl=en
Twitter: https://twitter.com/SankToys
---
If you want to support The Toy Chronicle, we have a number of options available to you. We have started to stock a wide range of releases that we think you will enjoy. Ranging from production pieces from Superplastic, Unbox Industries & POP MART, to original pieces from our favourite artists like Sank Toys, Quiccs & Czee13. Purchasing one of our pins also really help. A quick, cheap way to also support the TTC is by making a small donation. These can all be completed below through our online shop. We appreciate all the support! Thanks!