Ron English, the world-renowned pop artist, is set to pre-release the third colorway of his Star Skull vinyl collectible, painted in a shiny Metallic Silver edition! Available exclusively for pre-release at Clutter Magazine's New York Comic Con booth, these massive 7″ tall, 7″ wide, and 8″ deep works are limited to only 100 pieces worldwide.
[frame align="center"]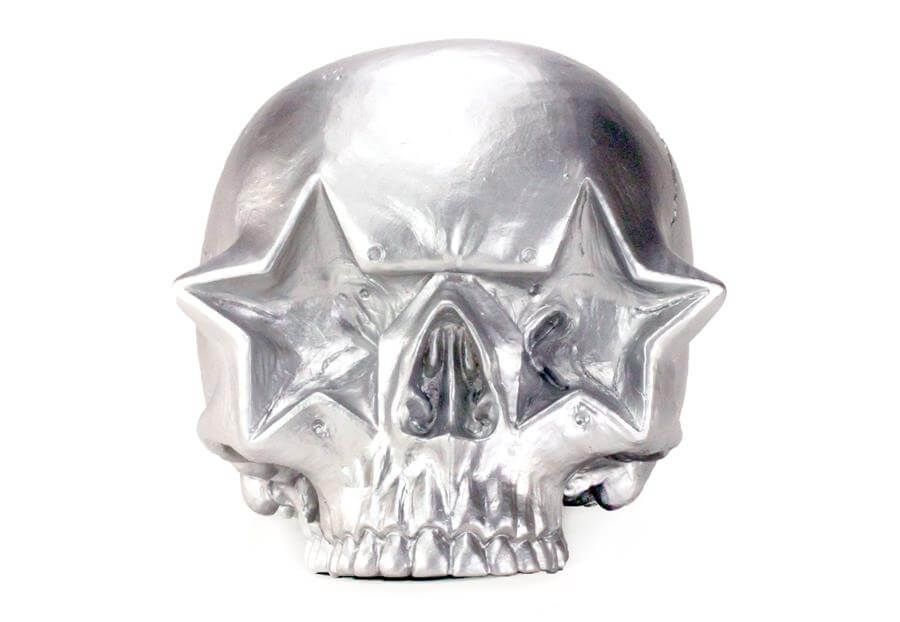 [/frame]
Ron English's Star Skull has been represented in many of his paintings and has become iconic to his work. Twisting society's view of mortality, the Star Skull very much signifies the "stars in our eyes"; society's undying obsession for fame and recognition that outlives our bodies.
Debuting at Clutter Magazine's NYCC booth #603, the Silver Metallic Star Skull will be available for $200/£132 apiece. Remaining pieces will be sold exclusively via English's site, popaganda.com.