Right now we're jumping for joy! why you may ask? well the brilliant news that the vinyl toy of the "Abominable Snowcone" By Jason Limon x Martian Toys RAINBOW edition will be releasing at DCon in less then 24 hours time. The Cherry and Blueberry Abominable Snowcone will be united with this Rainbow edition and give us all a brain freeze in deciding which colour way to get as they are all F-ing AWSOME!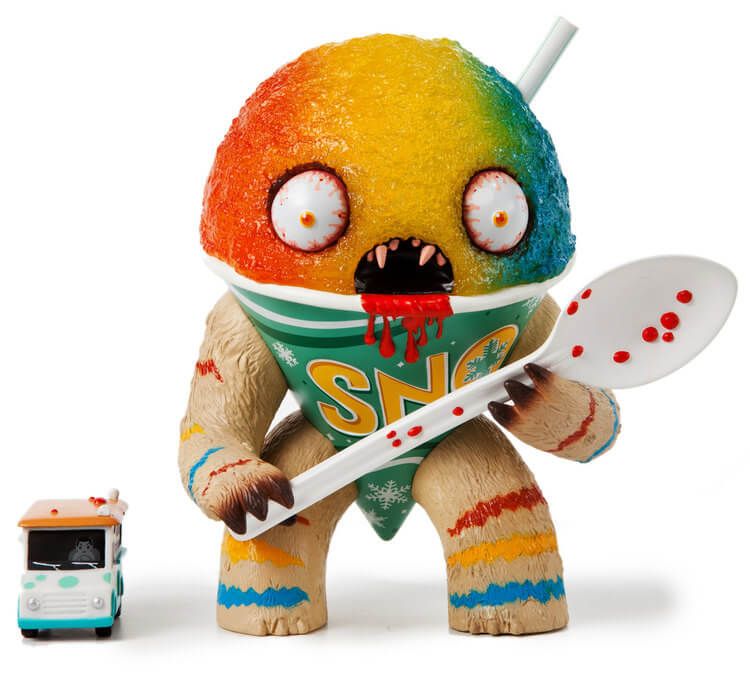 Jason Limon will be at Designer Con in Pasadena, CA this weekend for the release of the Rainbow Flavor version of the Abominable Snow Cone in Martian Toys booth 603. There will also be a limited edition run of the Martian Toys Rainbow wood print at the booth.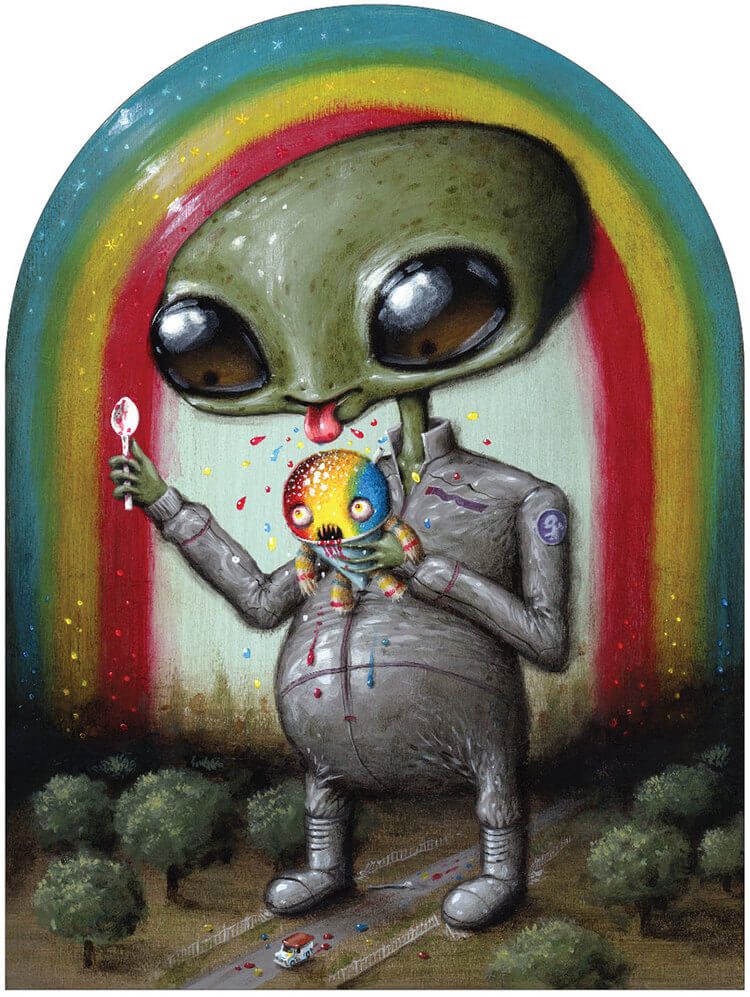 Martian Toys booth #603 at Designer Con.
It's not all sad news if you cannot make it to Dcon. Martian Toys will be releasing a batch online November 27th BLACK FRIDAY! http://martiantoys.com/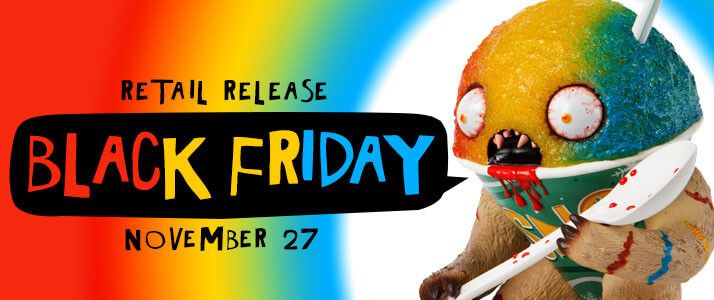 Again Martian Toys we salute you for making this happen and congrats on having your first designer vinyl art toy.
You can find Jason via http://www.limon-art.com/, Facebook, Twitter, Instagram, email: [email protected]