Winning the Designer Toy Award for Best DIY Platform over the last two years, Huck Gee is already setting his sights on the 2018 edition of the DTAs with his latest DIY Blank. The Queens English is ready to be boot his way into your hearts with his brash English ways!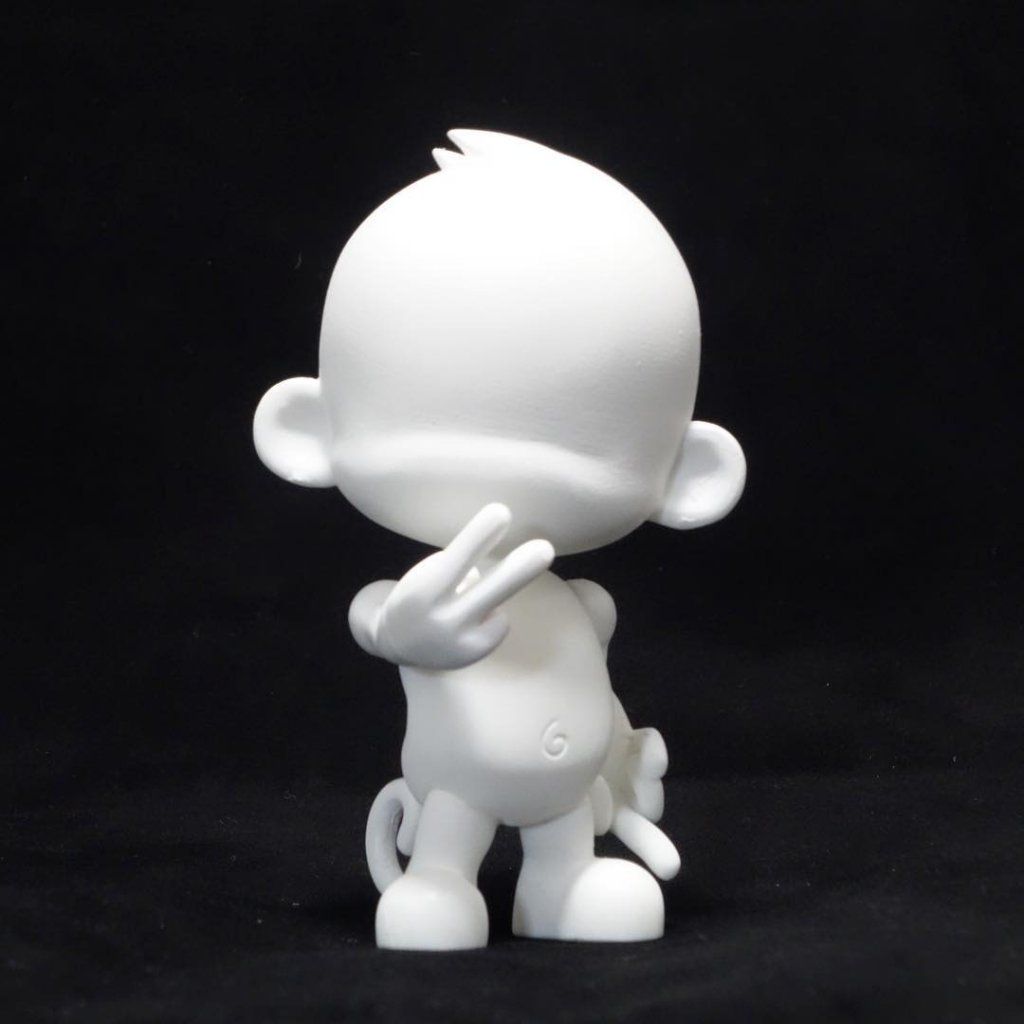 Dropping on over at Huck Gee's online store HERE tomorrow (5/31) at NOON PST (8pm for us in the UK) for $30/£23 each. Limited to 100 pieces, and these will likely be swallowed up fast by the hungry masses.
Here is the 4″ cheeky monkey flipping the bird with his Blank squad…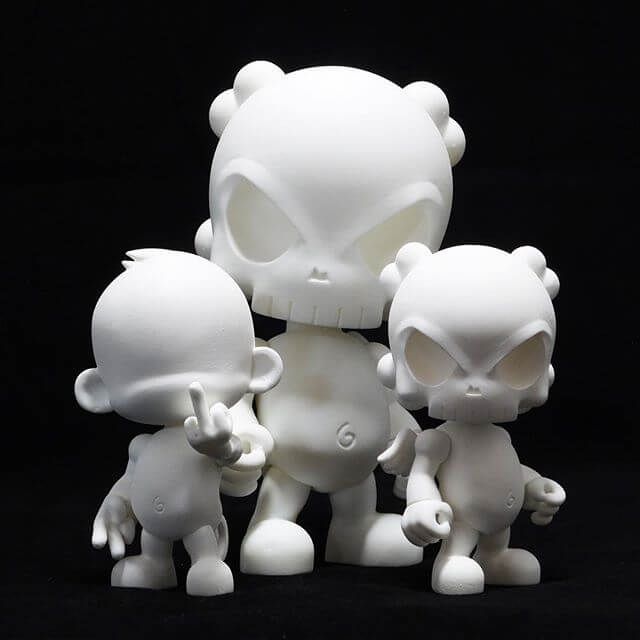 Badass. Go check out Huck on Instagram, Facebook & Twitter tooooo.