Back in April we told you about the Emperor Kazo pre-order release by DTA winner 2PetalRose (read HERE). Over the course of the past three months, 2PR has been working hard putting together all the pieces that were purchased. Thankfully for him, he has finished them all today. For those that missed out on the original release in April, 2PetalRose has made TWO extra and these will be available to purchase. TONIGHT.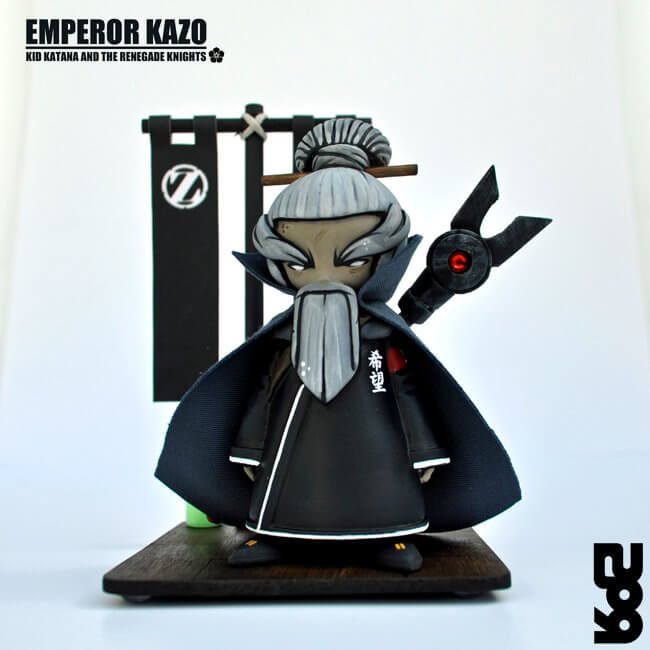 Available at 10pm BST tonight (TONIGHT), priced at £90 each. Only TWO remain. You'll need your finger on the trigger at 10pm, that much is certain. Standing at a little under 4inches tall, you'll be able to purchase Emperor Kazo HERE if you're lucky! Each Kazo come with a  display base, backing flags, potion jar and fabric cape. Emperor Kazo is sculpted, moulded, cast and hand painted by 2petalrose! Talented lad.

[box title="Important Details"]
WHERE: https://2petalrose.bigcartel.com/product/emperor-kazo-pre-order-coming-soon
WHEN: 10pm BST TONIGHT!
PRICE: £90
LIMITED: TWO!
SIZE: 4″[/box]