If you wannabe my lover, you gotta get with my friends. Luke Chueh has got with his friends at Kidrobot to bring you some FLOCKING great news! Releasing today is this flocked bear-y bloody Dunny pays homage to Chueh's Possessed piece and brings a macabre cuteness to your collection! Bloody nice, if you ask us!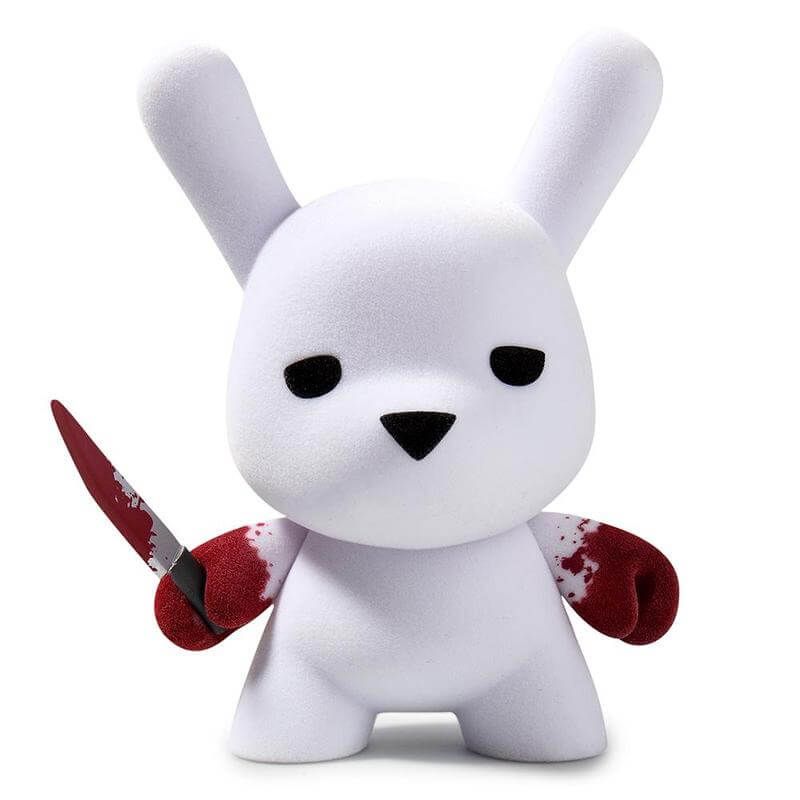 Most Designer Toy stores have had it available for pre-order for some time now, but you can actually purchase the Luke Chueh Wannabe 5inch Kidrobot Dunny from TODAY. Expect to pay around $55 for this flocked Wannabe Dunny release. Available from the below locations:
myplasticheart: https://www.myplasticheart.com/dunny-5-inch-wannabe-ships-week-of-jul-15/
Mindzai: https://www.mindzai.com/products/wannabe-5-inch-dunny-by-luke-cheuh
Martian Toys: https://martiantoys.com/products/copy-of-curly-horned-dunnylope-5-dunny-by-horrible-adorables-x-kidrobot 
I am Retro: https://iamretro.com/collections/all/products/wanna-be-by
Collect & Display: https://www.collectanddisplay.com/products/kidrobot-x-luke-chueh-5-wannabe-dunny
Strange Cat Toys: https://strangecattoys.com/product/dunny-5-inch-wannabe-by-luke-chueh/
Kidrobot: https://www.kidrobot.com/products/luke-chueh-wannabe-5-inch-flocked-dunny-art-figure
Don't forget to constantly check out the TTC Discount Page HERE to grab yourself a discount code for some of our favourite Designer Toy stores!