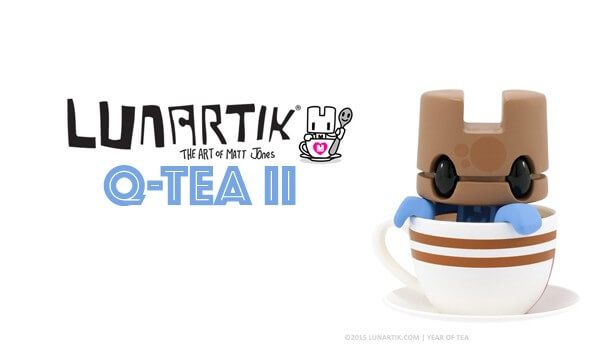 Matt Jones Lunartik has released his Januarys Mini Tea – 10th Anniversary Mini-Tea Series to the non-subscription subscribers. The Q-Tea II based on his 2004 Design a Qee competition design. Only 40 Mini-Teas remain from 100.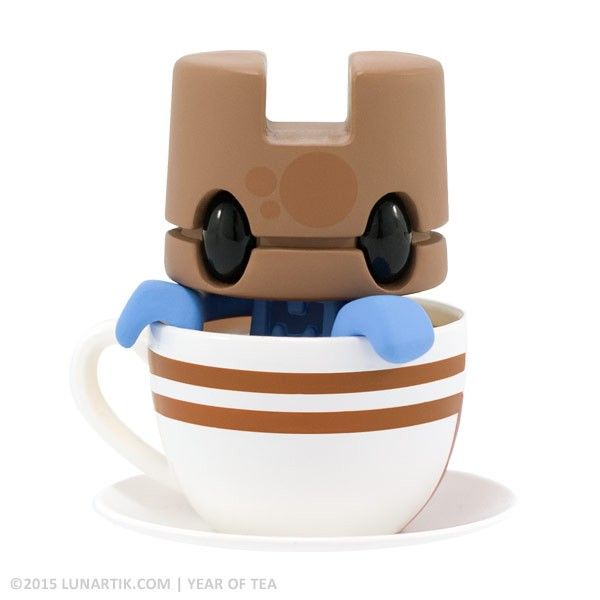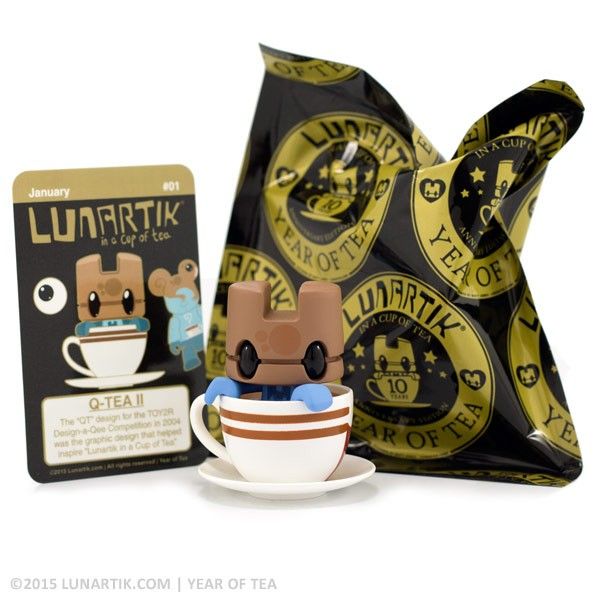 All Signed & Numbered, collectors card included.
£25 + £6 Tracked Shipping – World Wide. Or…
Upgrade to the Full monthly Subscription Service:
£25 + £275 and Tracked Shipping included in this price.
You're buying a complete collection of 13 Mini-Teas on a sent direct to your door once a month basis,
you will be allocated the lowest possible number from the remaining Mini-Teas availiable.
Your number will be the same for all 12 Mini-Teas, and you will be entitled to the Rare Cherry Chase figure.
+ You get Free Gifts with most packages, as Matt actually packs & send the Year of Tea personally from Berlin.
Note: Free Gifts do not come with Jan, Feb, March Mini-Teas, as these have been allocated to the 2014 buyers.
For more Info of Matt JOnes work head over to his website HERE