3D Illustration / Characters & Toy Designer, Raul Real AKA Ojofrito has produced this wonderful 3D printed chap called Printocho V1.0 .Printocho V1.0 is the first prototype for a toy that includes elements of Art Toy, the fantastic world of robots, constructional and articulated toys, or production of series.
[vimeo url="http://vimeo.com/107736991″]
You can make it at home (thats if you have a 3D printer) because it is printable with a 3D printer, so you can "make" at home. It consists of about 30 pieces that have been designed to facilitate the printing and you can also change have interchangeable arms, legs and head by others creating different characters.

you can also change the movement of his head, body, arms and waist which can be programmed, which makes it ideal for teaching and introduction to programming with Arduino.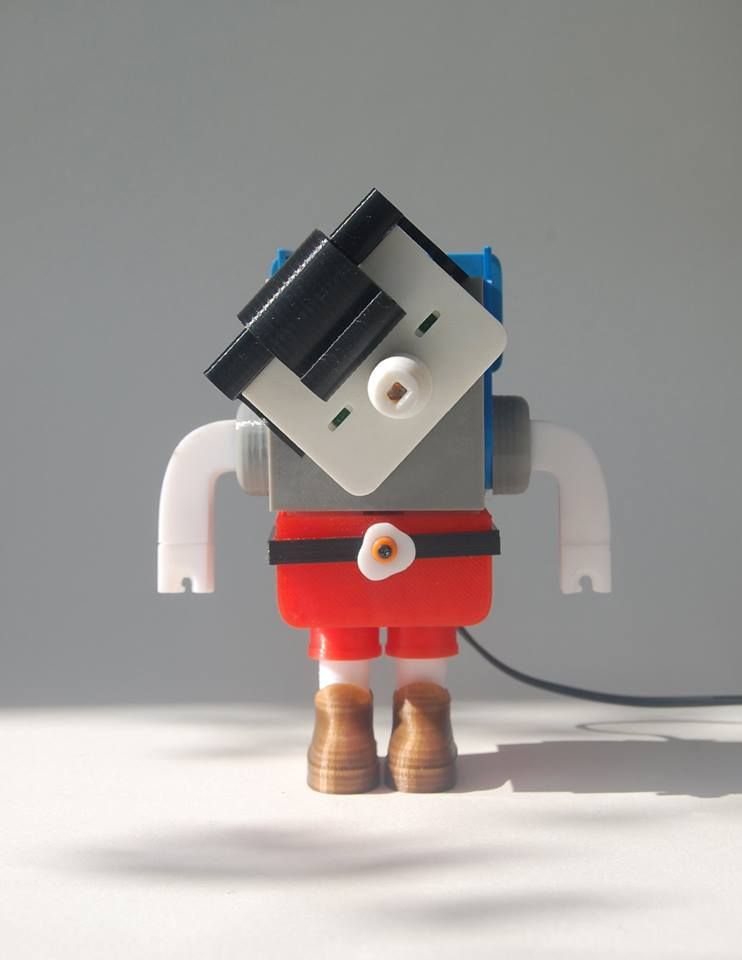 Contact [email protected] if you like to purchase Printocho V1.0 or you can directly email [email protected] for more enquires.
Printocho V1.0  will be apart of the exhibition "The Truth about Pinocchio" in the GKO gallery in Tolosa, organised by ART TOY GAMA Collective, from 22 to 29 November 2014. Coinciding with "Titirijai 2014" International Festival of puppets and marionettes in the city of Tolosa and along with other interpretations of the figure of Pinocchio. You can find more info and see the rest of the collectives work in the past post HERE 
You can find Raúl Real work via
https://www.behance.net/ojofrito
https://www.facebook.com/raul.real.37
https://www.flickr.com/photos/ojofrito/sets/