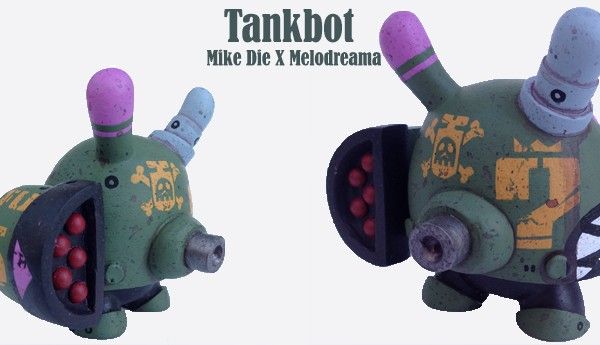 Fellow buddies Mike Die and Melodreama are back together again to bring you all a set of 5 Tankbots, for the last 5 years they have worked with each other on a custom Dunny series.  Mike Die and Melodreama style combines so well together and no one has their unique style and toys .
Really digging that missile luncher! Pew Pew pew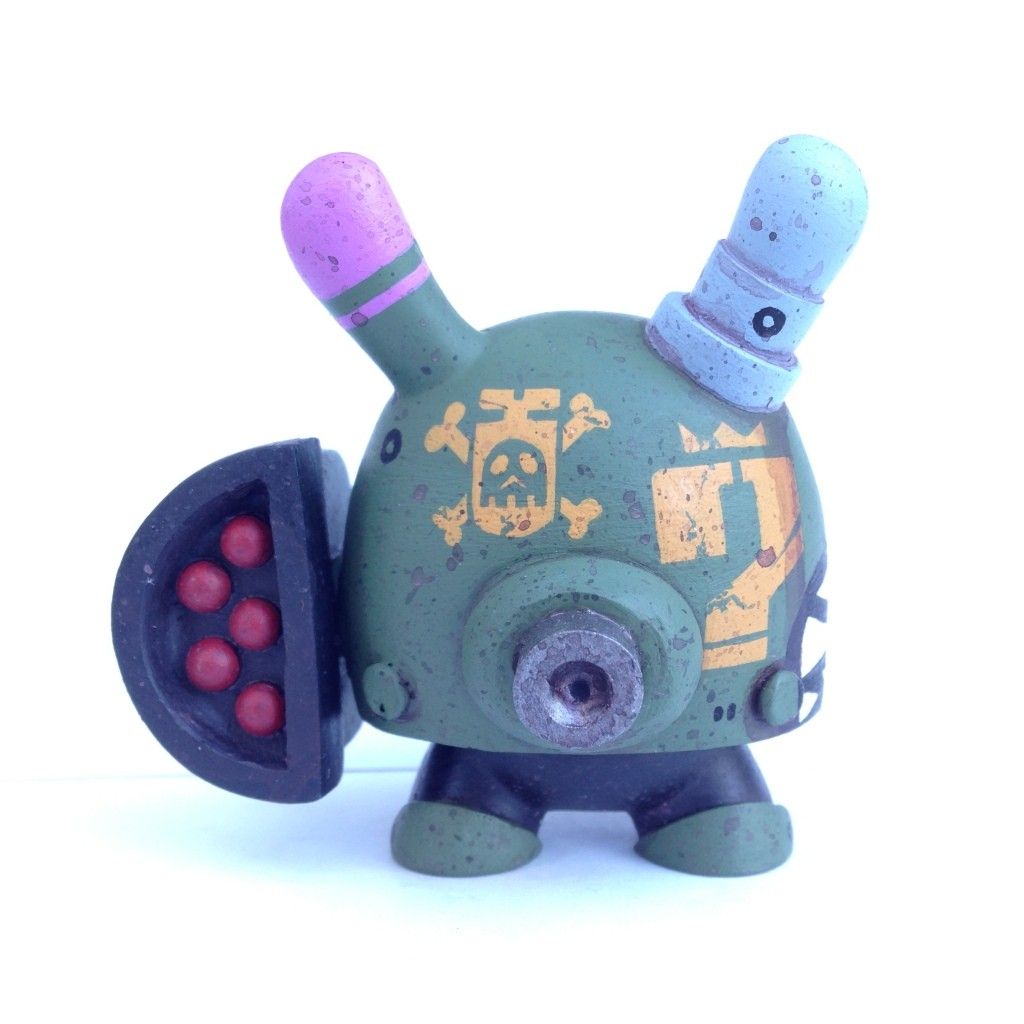 It should retail for $80 will be available over at Melodreama store http://melodreama.storenvy.com
Mike if you are actually reading this congratulation on the new arrival! all the best for his future.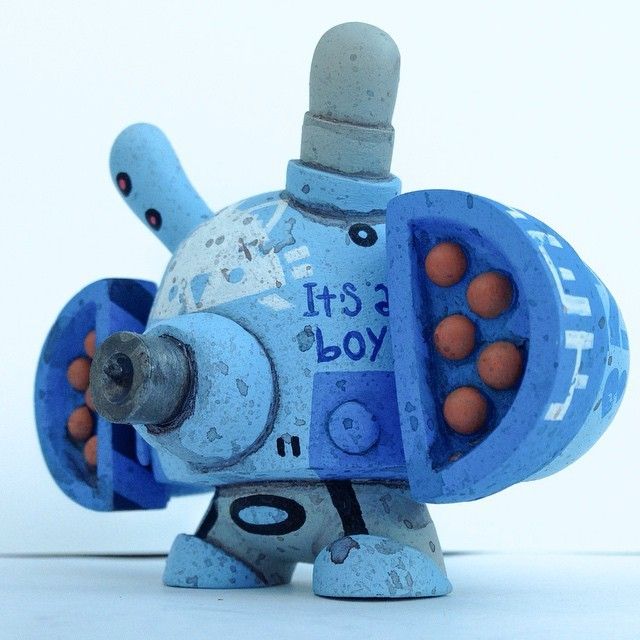 Follow Mike Die via Instagram and Twitter
Follow Melodreama via Facebook , Instagram and Flickr