It's no secret that we love Dolly Oblong's work and we never get tired of sharing it and speaking of it. But this one is very special. Of course due to the fact that's a stellar work but there's something more to it…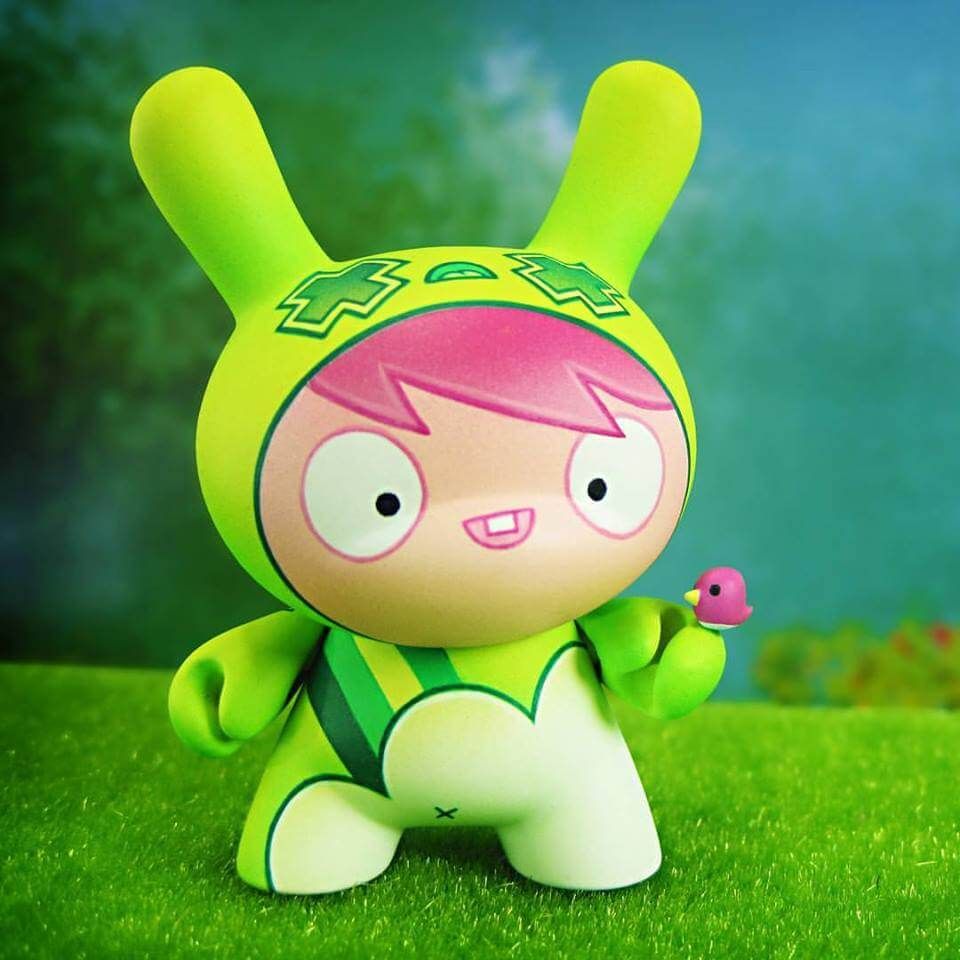 This cute little 3″ Kidrobot Dunny is a commission for a collector based on the 1st custom made a couple of years ago, a Munny named Loulou. So there you have it, a 'Dunny named Lulu'. We could not let this go by and not mention it!
Also Dolly has joined the enamel pin game now they've just put a few designs online HERE.
Check out our interview with Dolly Oblong studio HERE.
Follow Dolly Oblong's work Via all the social media and if you need a commission hit her up ASAP.