Make way for the new Brent Nolasco's Dark Decendents' "The Eliminator". For this new apparition the double headed resin kaiju is dressed in a cool grey scale colorway;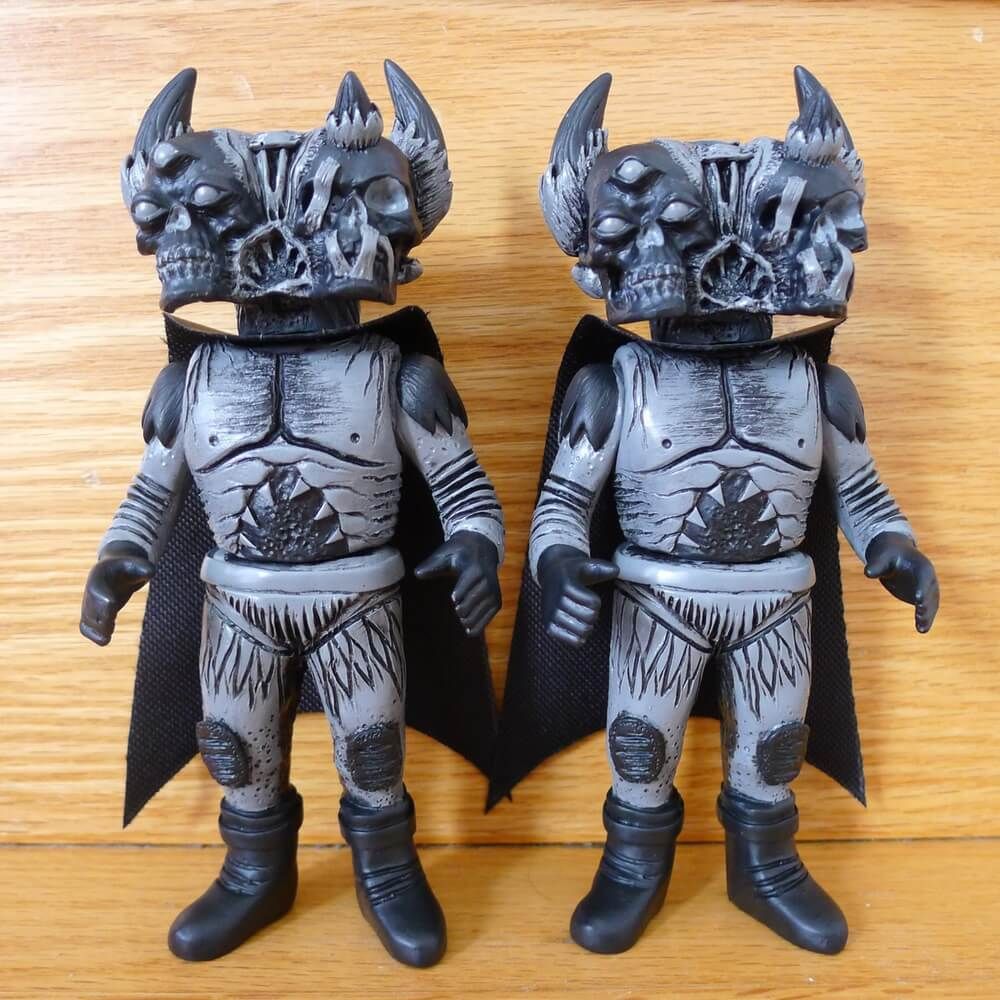 Made in 5 piece solid resin, it stands 6 1/2″ hand sprayed with automotive paint for durability and hand painted detailing featuring a cape.
Each figure will be packaged with a header card and with a free Elimitator button.
Already available for $120 a piece HERE.
Follow Brent on his social media for updates Facebook and Instagram.