POPek The Squatting Balloon Dog turned into porcelain with a TWIST this time around! YES, its been Cromed up, BLING BLING,  made in LIMOGES, FRANCE by the fine folks at K.olin Tribu. K.Olin tribu is proud to present the first release with a UK artist:  WHATHISNAME.
The sculpture is an emblematic piece of this artist : POPEK
By regenerating popular and avoids conforming to common approaches on subjects.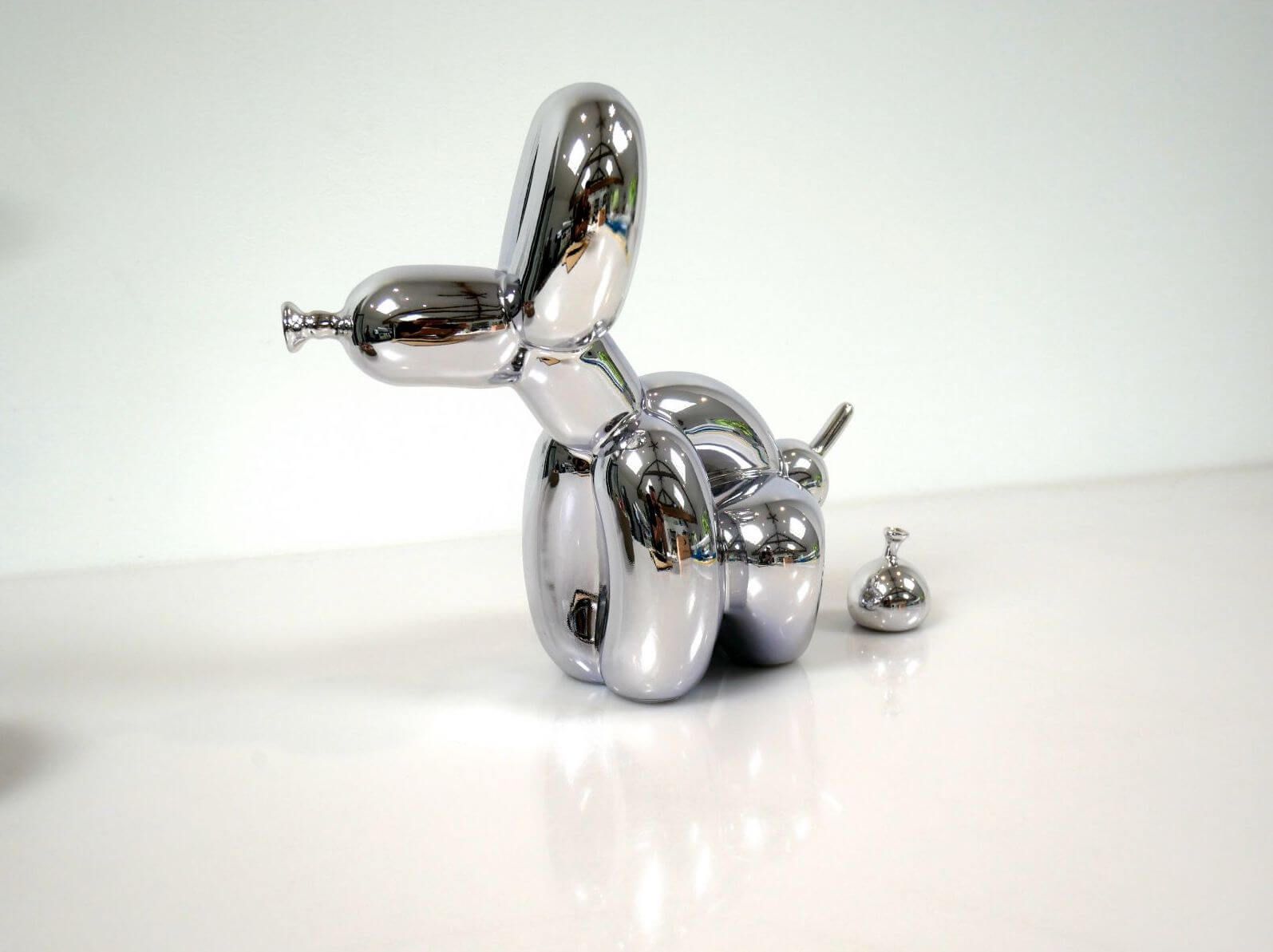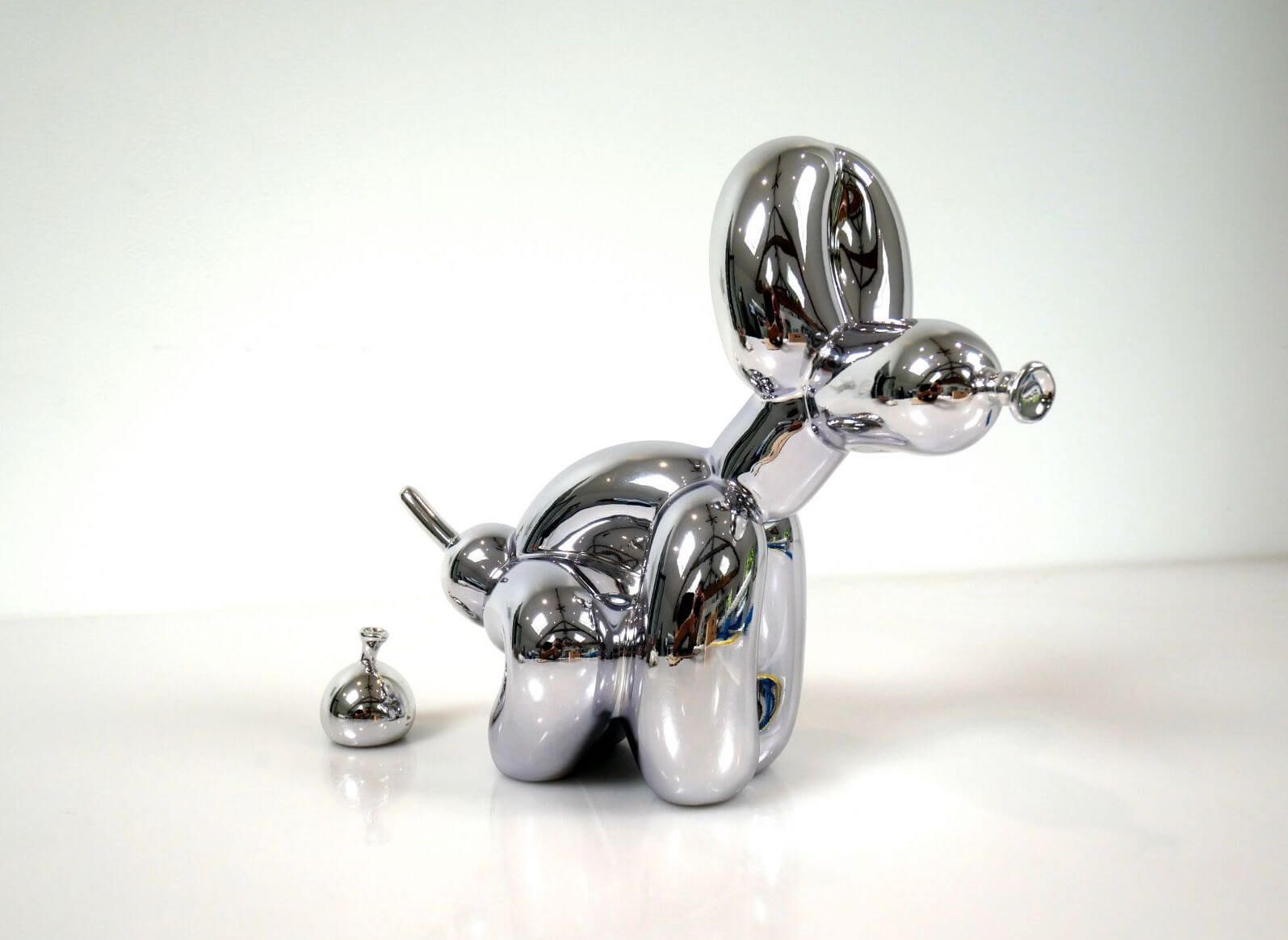 Series of 25 pieces, all numbered
sold with a certificate of authenticity signed by Artist, delivered in a luxury box.
The piece measures 27 cm x 30 x 17cm
Price: at a whopping £980 (Save 20% for non EU costumers)
Find Whatshisname on Twitter, Facebook and Instagram.
http://www.whatshisname.co.uk/