K.Olin tribu is proud to present the third realisation with UK based artist WHATSHISNAME's new version of Popek. Popek Black Porcelain edition! The Squatting Balloon Dog turned into EXTRA black porcelain that's made in LIMOGES, FRANCE by the fine folks at K.olin Tribu.
."The purpose of the artwork is to stimulate inspiration, unleash creativity and evoke a sense of wonder by changing common patterns of thinking. The ordinary object turns into unexpected and unorthodox. The artwork is meant to refresh viewer's mind and wash off the boredom of everyday life," explains the artist.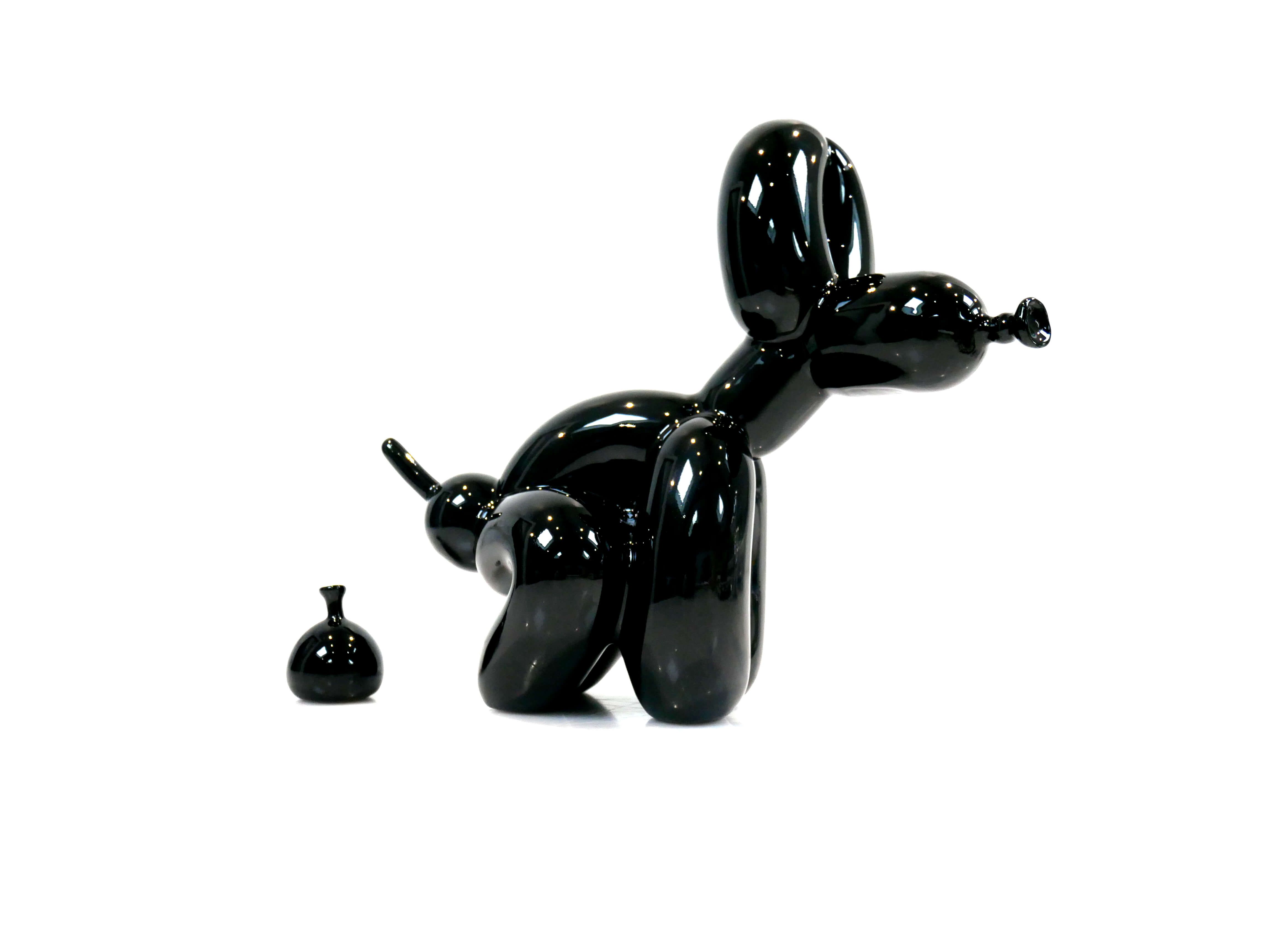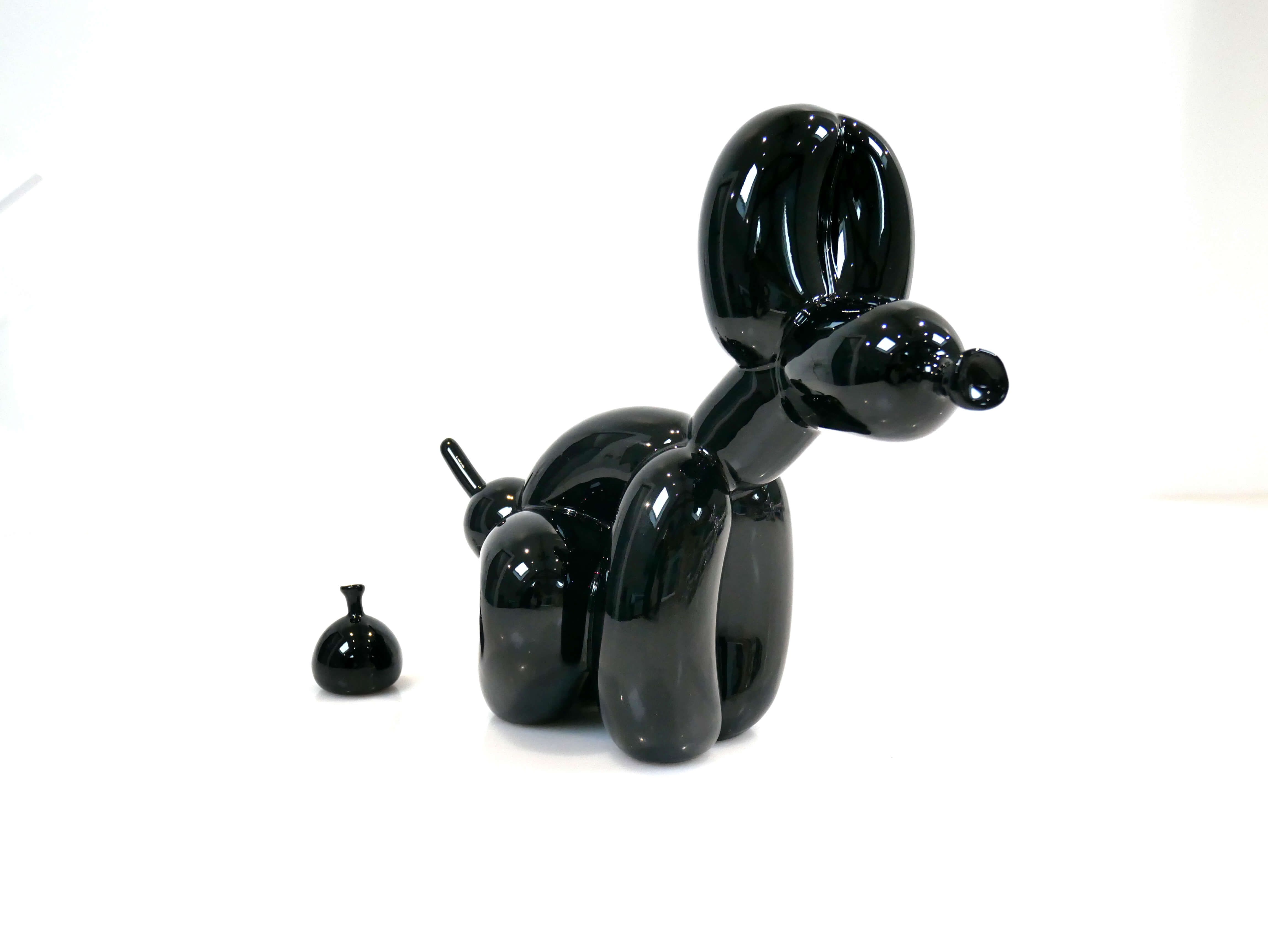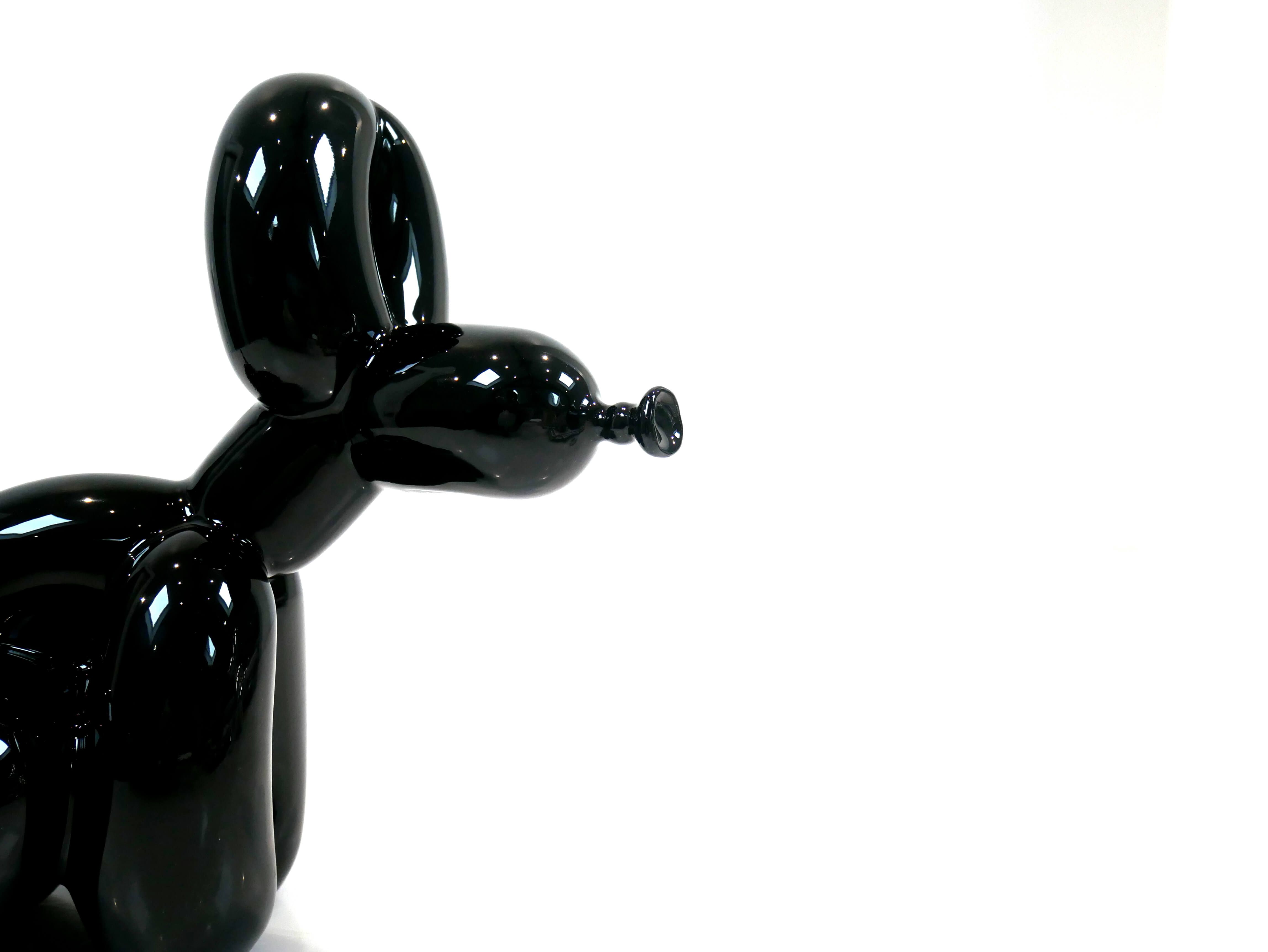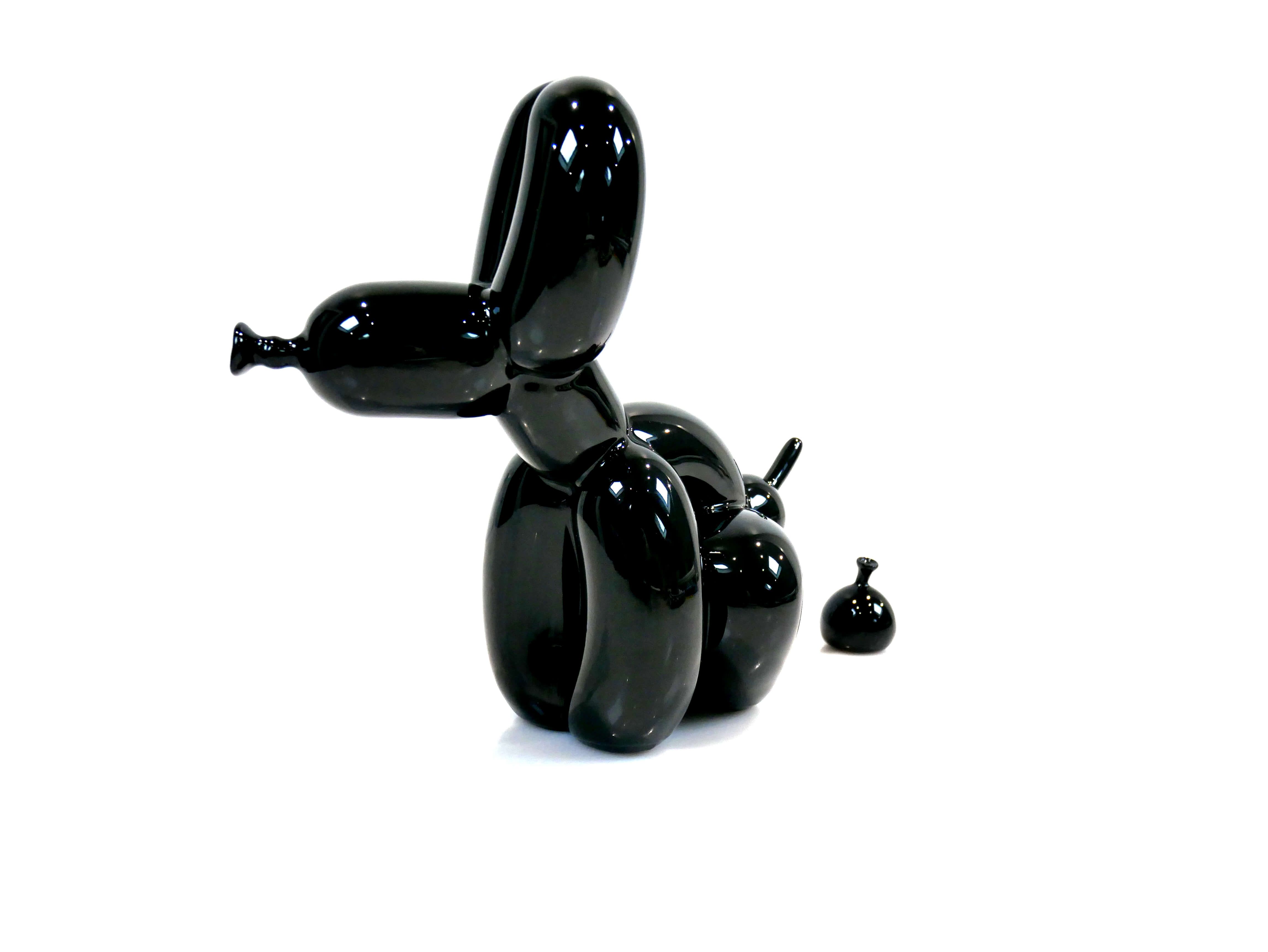 ———————-
 This version is entirely black.
we have come up with a new version to apply the colours to our pieces. this is the first that comes out with this technique –  K.Olin tribu
This series is only 50 copies, all numbered
sold with a certificate of authenticity signed by Artist, delivered in a luxury box.
The piece measures 27 cm x 30 x 17cm
Price for European customer: 750€TTC
For other customer: 625€ / 720$US
WHEN: on sale tomorrow  in your shop, 6PM French time,
1PM New York /10AM L.A. / 2AM Tokyo
Find Whatshisname on Twitter, Facebook and Instagram.
http://www.whatshisname.co.uk/
You can get your daily Designer Toy fix from our TTC Mobile App. It's free too! FREE! Download on the iPhone or Android smartphones. Search for "The Toy Chronicle" and all your Designer Toy wishes will come true! Pretty much.
Did we fail to mention IT's FREE.