A Japanese company called ChikaToys Sculpted by: Chika Hilo Yuichi (CHIKA TOYS ) is ready for Pre-order this little robotic chap is called Pocho. The little chap comes with a removable mask which changes the look of the figure. Looks like a crossbreed between Killzone, ThreeA and SquadT which works well.
You can finally get hold of a ChikaToy because HobbyLink Japan are actually carrying the ChikaToy Line which is a good thing for us in the UK! well apart from getting tax raped when it reaches our shores, I am sure it will be worth it.
¥ 9500 edition paint ¥ 8,000 unpainted version (around £65) and around 12cm tall.
Pre-Order at HLJ http://www.hlj.com/product/WCTCT001/Fig
Keep tabs on ChikaToys  via http://chikatoys.blog.fc2.com/  Facebook and Twitter
Here's photos of the painting process of Pocho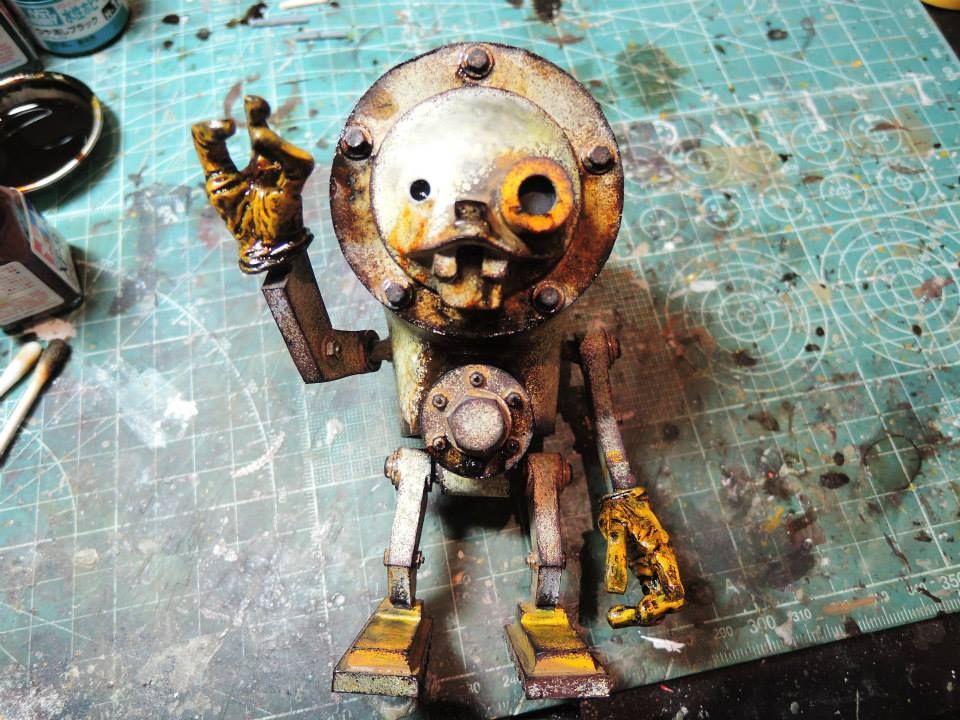 (All Photos and info lifted from http://chikatoys.blog.fc2.com/blog-entry-21.html )