Stranger Factory's annual Halloween group show is now online! A last minute but awesome addition to the show pieces were the original concept sketches from Brandt Peters and Kathie Olivas for "the 13" dunny series!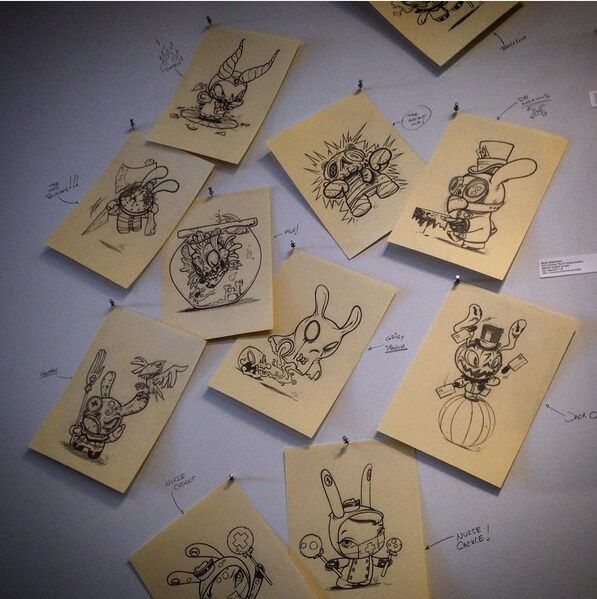 How amazing is that! I am very happy to have picked up the sketch for "Bellaluna". They are $150 USD each unframed, or $200 USD framed. There are still a few of these sketches left, go pick them up now!
Look at what is left from the show, and follow the instructions to purchase on their site here.
Image taken from Brandt Peters' Instagram.