WuzOne revealed a sweet 8 inch dunny custom that he created for a collector in the US. Who doesn't love Cookie Monster! If I could sit around and eat cookies all the time and sing "C is for cookie, that's good enough for me"…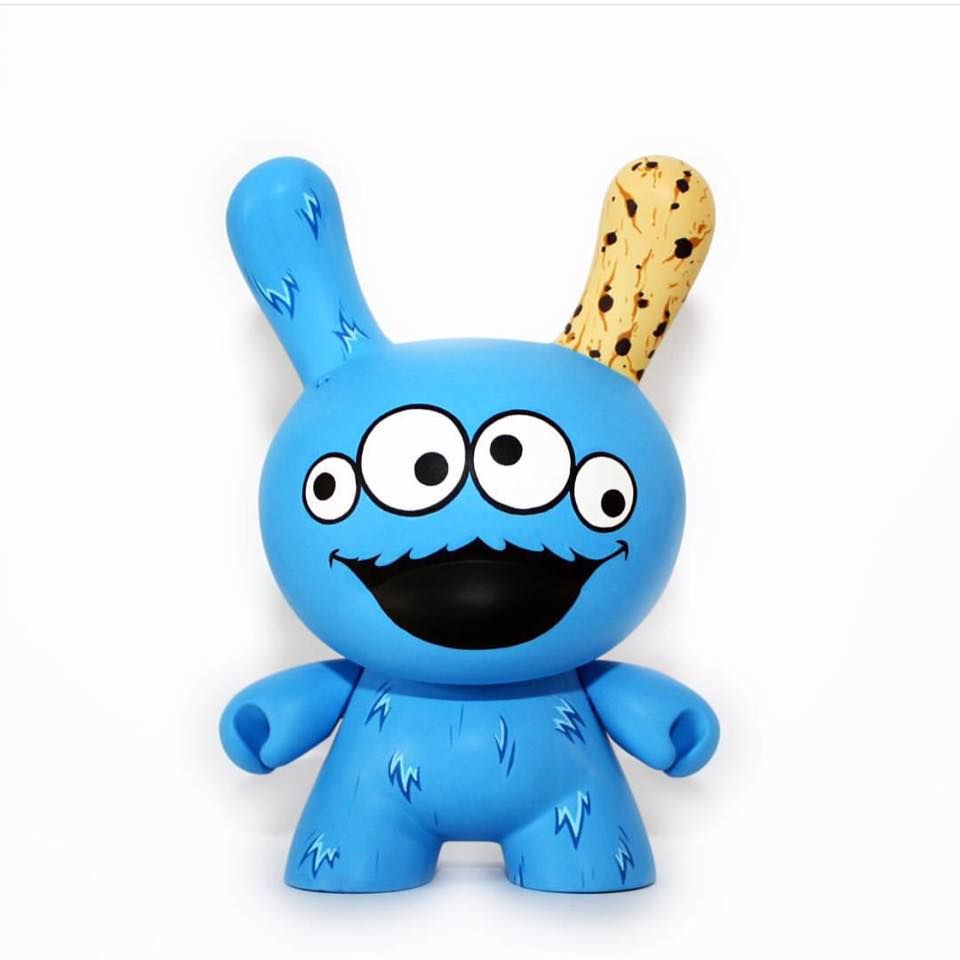 Follow WuzOne on Instagram to see more of his work, visit Kidrobot to purchase his latest production dunny, or reach out directly at [email protected] for a custom of your own!
Image provided by WuzOne.