Good news for sofubi fans just before the weekend.
Paul Kaiju's infamous Slugbeard makes a return in a new blank "bubblegum pink" version.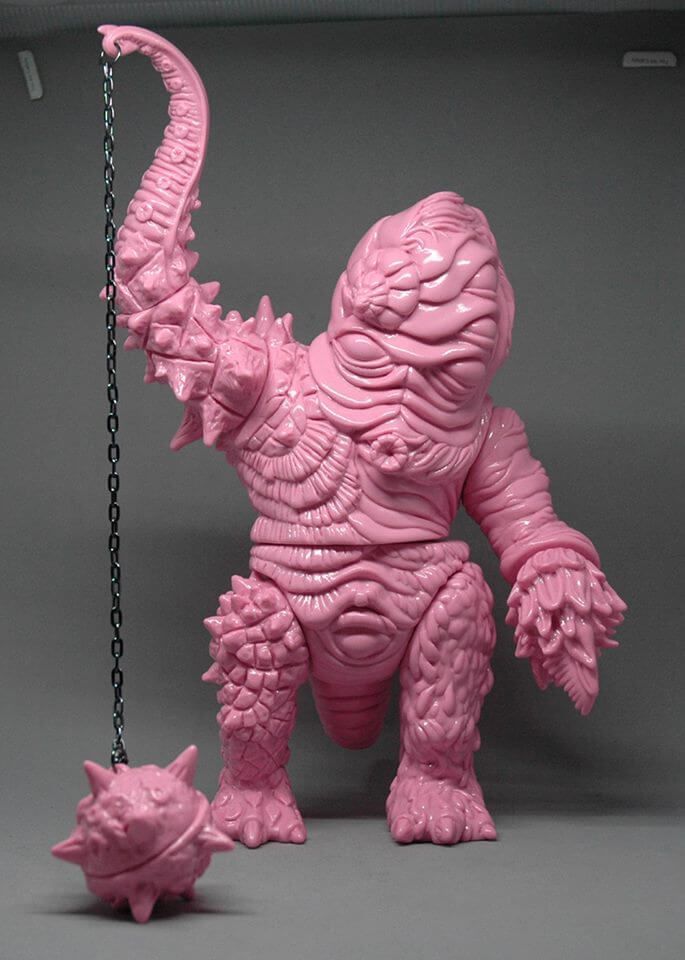 We got to see the use of this bubblegum pink soft vinyl in the production of Paul Kaiju's Gacha Minis and we loved it right away, but in a 10″ x 10″ piece it looks even more incredible.
Bubblegum Slugbeard has multiple points of articulationand and a vinyl wrecking ball attached with a real metal chain! Made in Japan.
Available TODAY at 12PM PST Friday, 4/15 at shop.toyartgallery.com! Retail price is $165 (£116).
Note that only one piece per costumer is available.
Follow Paul kaiju onFacebook, Twitter and Instagram.
Follow Toy Art Gallery on Facebook and Twitter.
*pics via TAG