Toy Art Gallery is proud to present a slick new edition of Paul Kaiju's Gacha Minis! TheVADER BLACK and BUBBLEGUM PINK Gacha Minis feature five sculpts of Paul's awesome characters Boss Carrion, Unchiman, Mockbat, Demon Dog, and Mockpet. Each mini stands roughly 2 inches tall with limited articulation.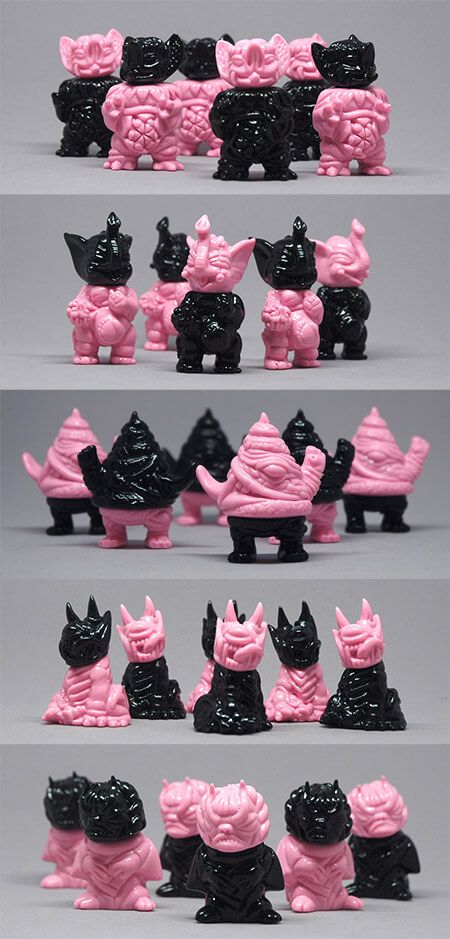 Available TODAY, Wed. 3/23 12PM PST at shop.toyartgallery.com. Only $15 apiece or $60 for a set of all 5! Color combinations will be sold randomly but TAG will avoid sending duplicates if possible.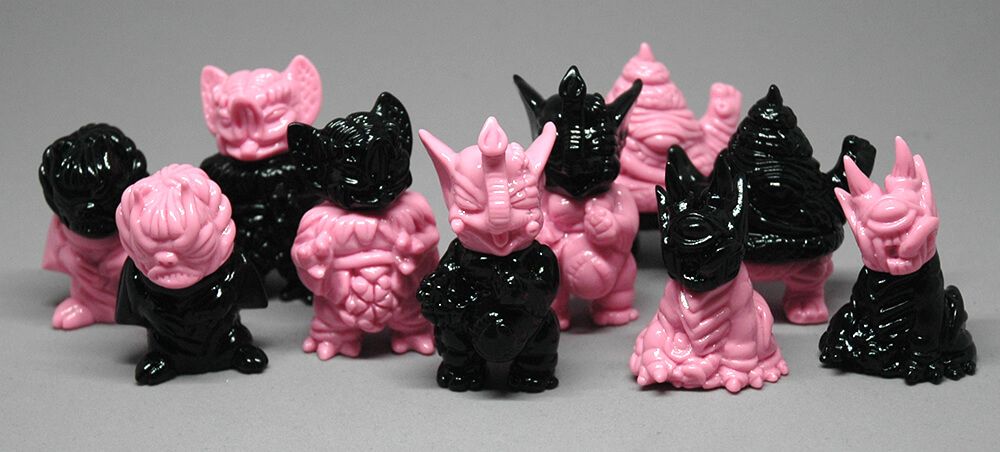 Also, available this Friday, 3/25 is a new release of Joseph Harmon's WOLF THING BAT MOTHER! Produced by TAG with original sculpt by Joseph Harmon, the Wolf Bat stands 5 inches tall and is articulated at the head and legs.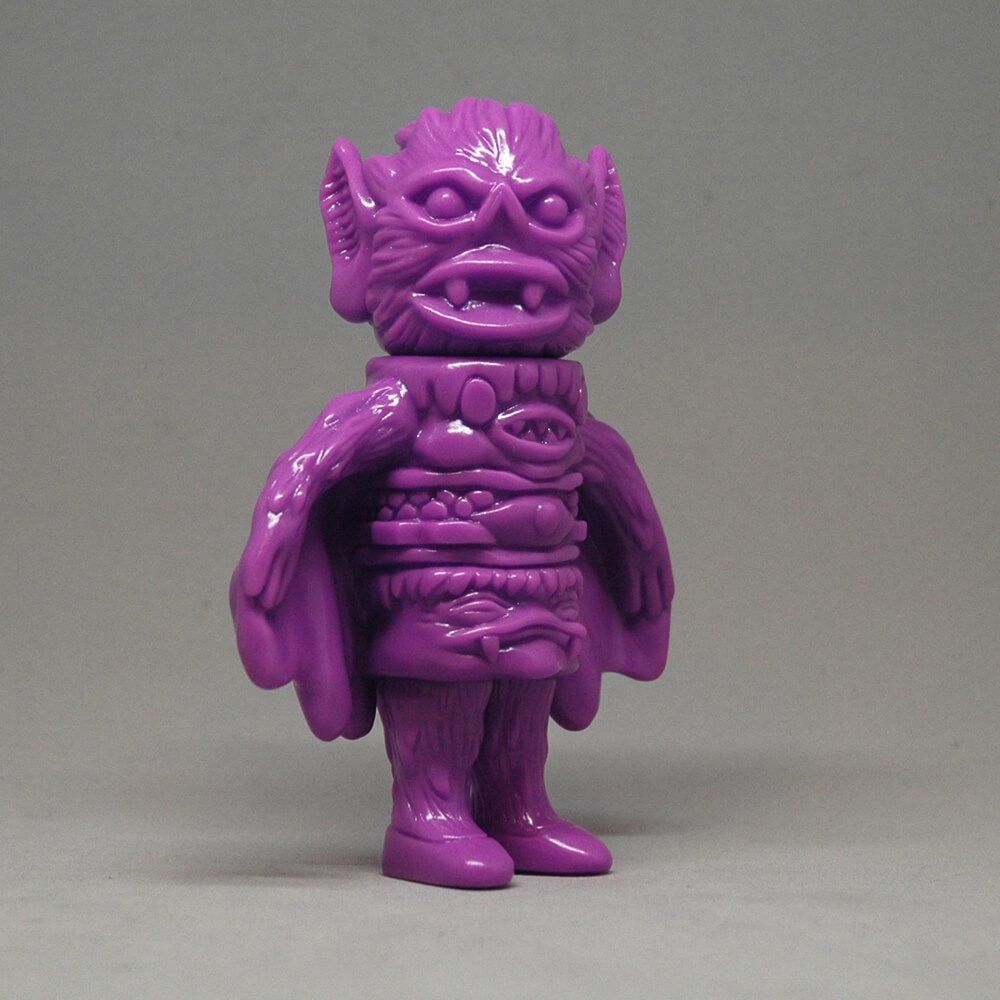 This special unpainted purple release is available this FRIDAY, 3/25 12PM PST at shop.toyartgallery.com for $35. Please limit 1 per customer.
More info at http://shop.toyartgallery.com and http://joseph-harmon.com find  Paul kaiju on Facebook, Twitter and Instagram.