After three years in the making, CryptoKaiju are now up to their EIGHTH kanji release. we have been covering these UK guys for some time now and it is great to see that the crypto market has grown over the three years and these are more widely accepted in the collectible world.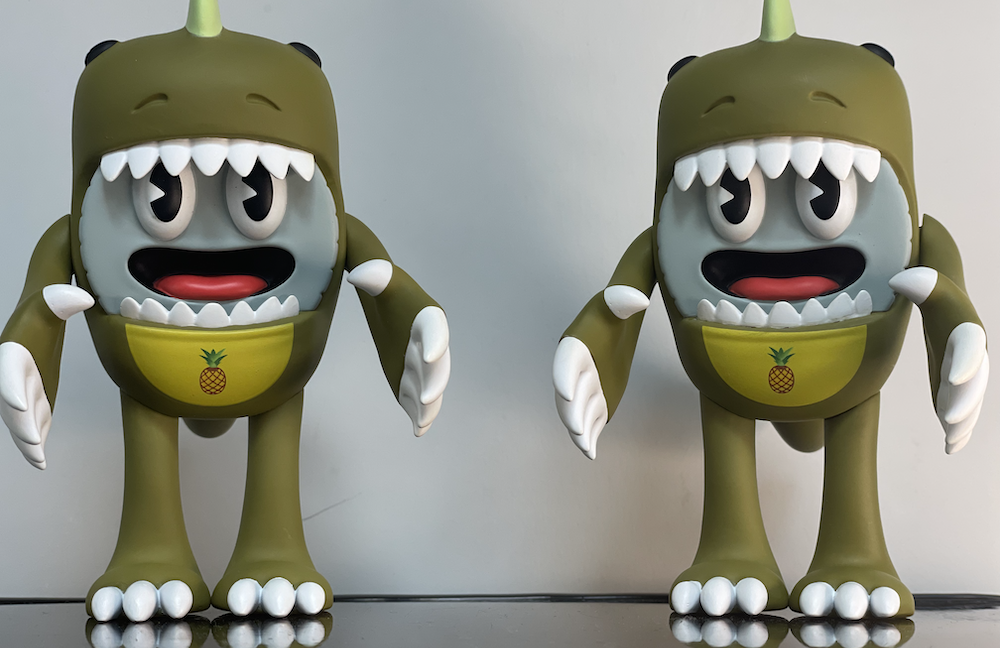 The latest release from CryptoKaiju is the Pineapple Kaiju, limited to 125 pieces. Standing at 5.5inches tall, and made from vinyl. Priced at $114. You can pick up yours HERE. Shipping is expected in October.
With each figure comes an NFT too, that will be randomly assigned to you upon completion of payment. These NFT will be stored in your crypto wallet.
These Crypto Kaiju collectibles have the ability to be tracked in the Kaiju via a tamper-proof resistant tag in its foot. This allows you to know you're dealing with a legitimate release and also the rarity of the release. The token ensures that the collectible can't be duplicated, counterfeited or faked and also means that every CryptoKaiju is digitally unique. 
Each Kaiju is unique and is made up of several different fields
Name
D.O.B
Batch
Colour
2 traits
A description
---
Crypto Kaiju Social Media
Facebook: https://www.facebook.com/CryptoKaiju/
Instagram: https://www.instagram.com/cryptokaiju/
Twitter: https://twitter.com/CryptoKaijuIO
---
If you want to support The Toy Chronicle, we have a number of options available to you. We have started to stock a wide range of releases that we think you will enjoy. Ranging from production pieces from Superplastic, Unbox Industries & POP MART, to original pieces from our favourite artists like Sank Toys, Quiccs & Czee13. Purchasing one of our pins also really help. A quick, cheap way to also support the TTC is by making a small donation. These can all be completed below through our online shop. We appreciate all the support! Thanks!