Look who's giving us all fuzzy and warm feeling at The Toy Chronicle Headquarters! the one and only Horrible Adorables with their "My Vintage Valentine" Series. With Valentine's day creeping closer, Horrible Adorables are ready to give you more heartwarming goodies with My Vintage Valentine. Each one with flocked fuzzy cuteness.
They're guaranteed to be less calories than a box of chocolates
Hey Sweethearts! Valentines is coming up, and so is the release of our new Fuzzy Friend collection, 'My Vintage Valentine.' We just started electrostatic flocking and if you thought our hand flocked Fuzzies were cute, just wait till you see these! The flock is even more plush and velvety.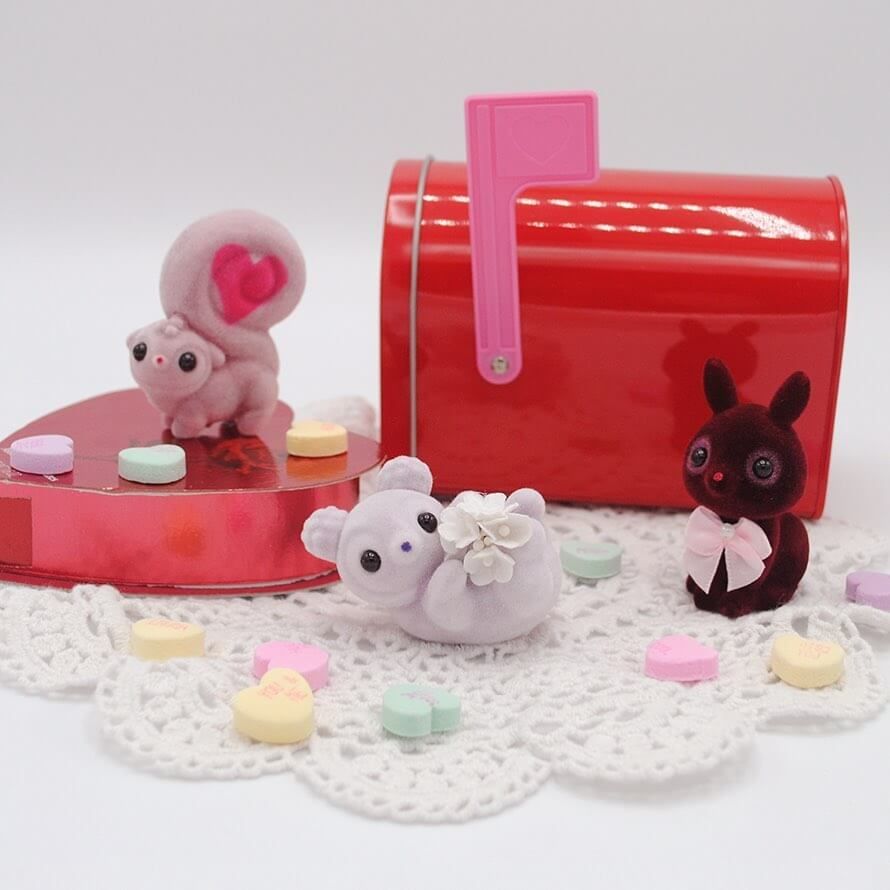 Lovely companions to last years "Fuzzy Friends".
WHEN: Thursday, January 30 at 8 pm EST in small quantities (Only 10 of each!!)
WHERE: https://horribleadorables.mybigcommerce.com/
You can find Jordan Elise – Horrible Adorables at their Facebook , Instagram, Etsy shop  .
If you want to get your Designer Toy news first, you should look to download our new TTC Mobile App. Designer Toy news direct to your smartphone. No dealing with social media algorithms.