As part of his 'My Final Breath' series, Squink is releasing a new edition titled Surfacing. Surfacing surfaces this evening for a 24hr pre-order phase. When the 24 hours is up, all orders will be lovingly cast and hand painted by Squink, to be a close match to the colours and paint application pictured below (some variations will undoubtedly occur due to the hand painted nature). Surfacing proves there is life after My Final Breath!
[frame align="center"]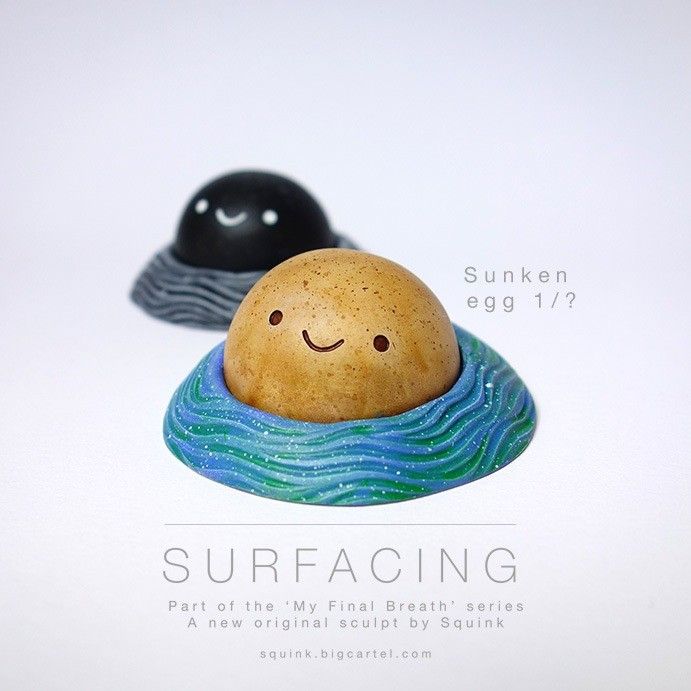 [/frame]
Priced at £35 each, plus shipping, you can pre-order your Surfacing HERE at 7pm this evening
2 random orders will receive (unless you email Squink to let me know you don't want either) either the 1/1 monochrome chase (below) or the prototype pearl narwhal spirit version with hand sculpted horn!
[frame align="center"]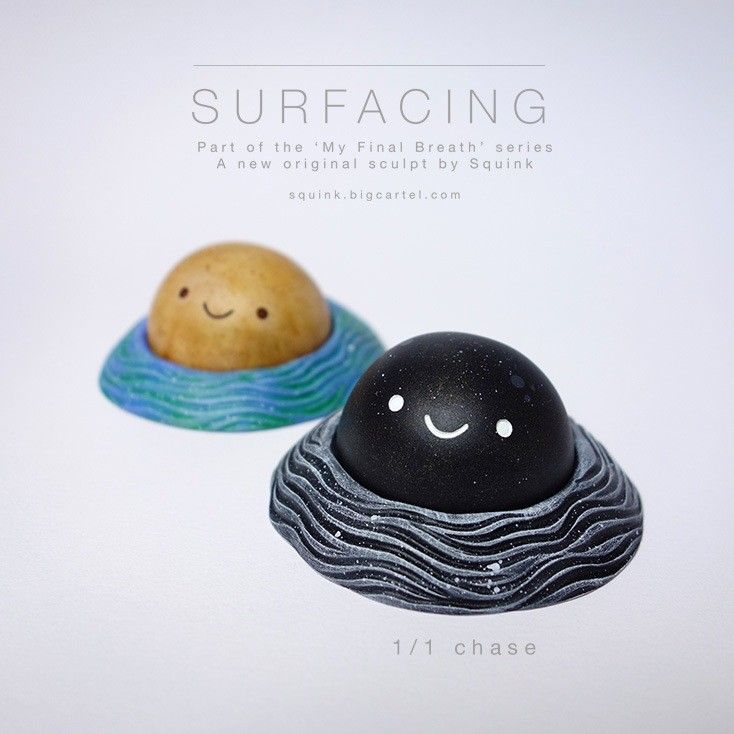 [/frame]