Our British crowned DTA winner,  Richard Page AKA UMEToys is having a custom GeekWok show at this years Designer Con 2015 hosted by DKE Toy. What a way to mark the outstanding design and success of UMEToys award winning GeekWok!
"Featuring the formidable talent of 21 global artists, I really can't wait to see what the do with the cutest UME toys resin this side of our galaxy. To keep up-to-date follow the hashtag #customgeekwok as the convention draws nearer and we look forward to seeing you at the con"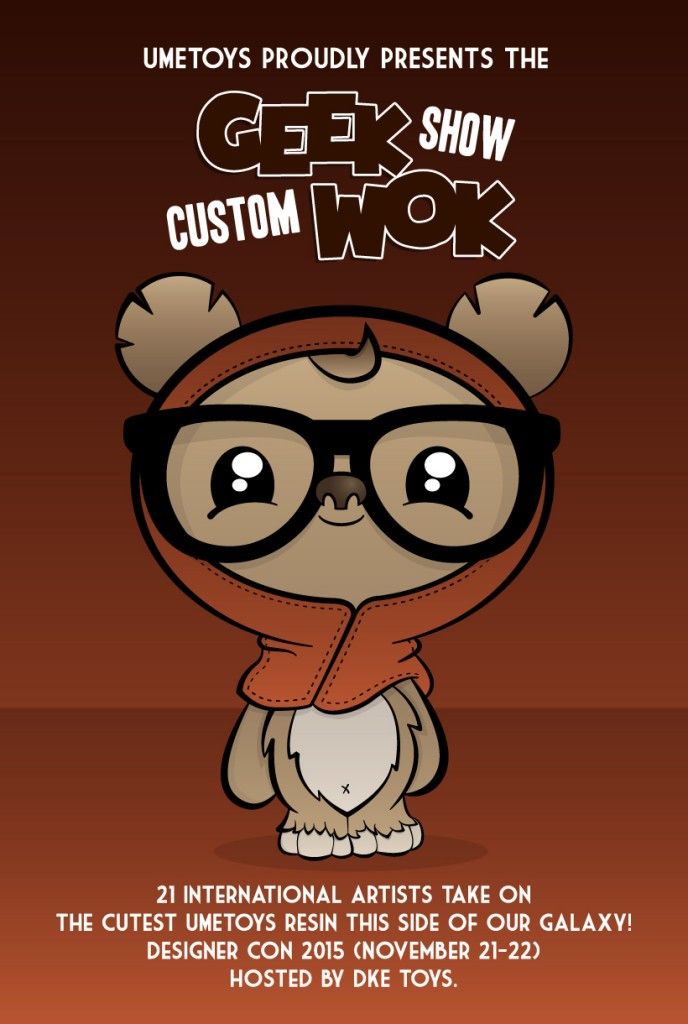 "If you've been keeping an eye open on Instagram and other social media outlets over the last few weeks you may have spotted some awesome WIP images of custom GeekWoks. I'm happy to be finally able to announce that they are all part of the very first Custom GeekWok show to be hosted by DKE toys at Dcon 2015.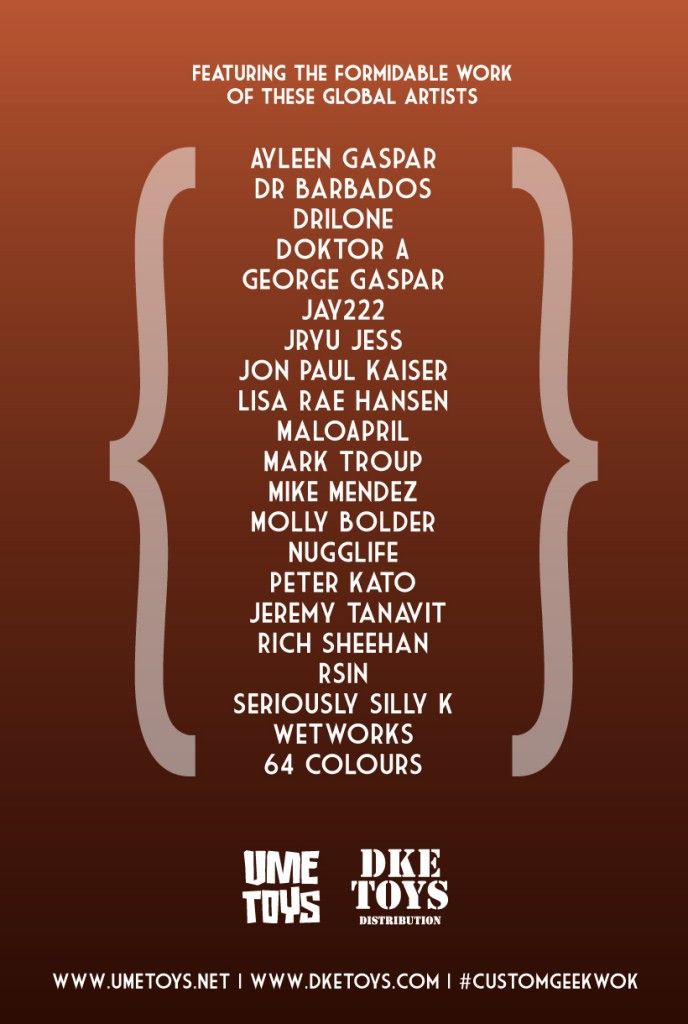 Here are a few WIP shots from some of the artist.
[slider source="media: 29814,29816,29815,29813″ width="1000″ height="1000″ title="no"]
Designer Con 2015 November 21-22, 2015 at the Pasadena Convention Centre. http://www.designercon.com/
Heres an old short video of Rich getting to work on the OG GeekWok.
[youtube url="https://youtu.be/vL6o5FZHZ7E" width="1000″ height="900″]https://youtu.be/-q6KyIQkaQk[/youtube]
Head over to UMEToys social sites to stay in contact with him.