Josh Keyes "Collector painting" has been given an extra dimension!  Once started out as a beautiful painting as now been turned into a full detailed sculpture by ToyQube! The Collector print was released in 2012 as a "timed edition" with a number of prints sold in that time forming the final edition size, which was 3,117. Now fans of Josh Keyes new and old can have THE COLLECTOR sculpture as a massive centrepiece.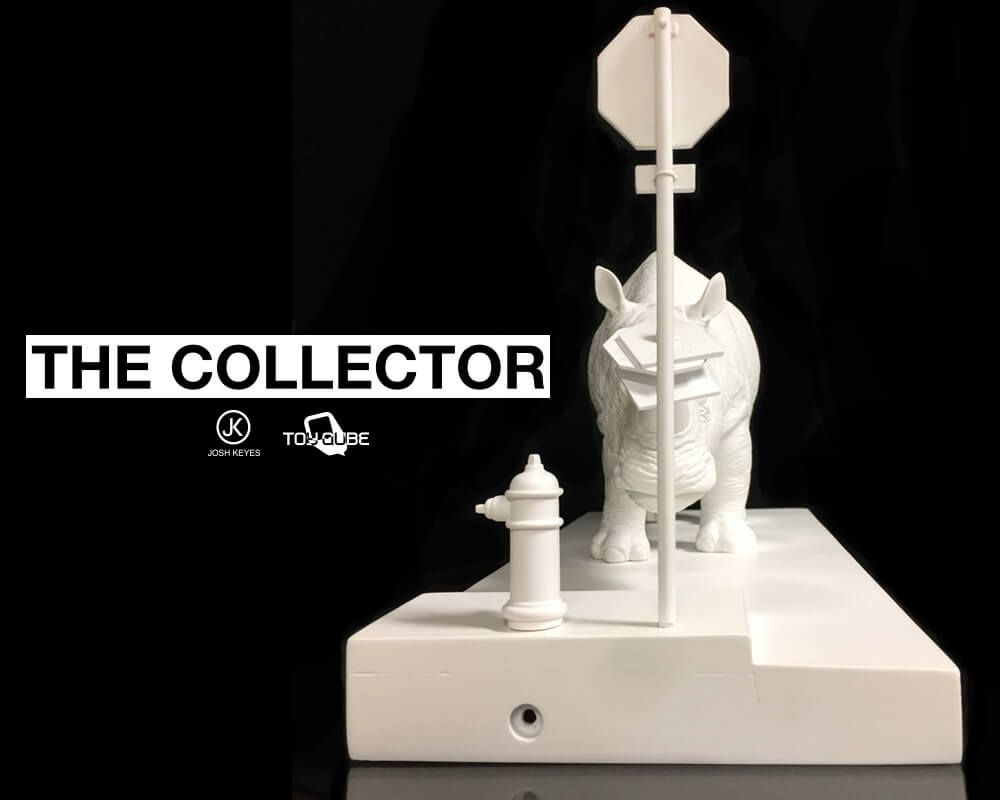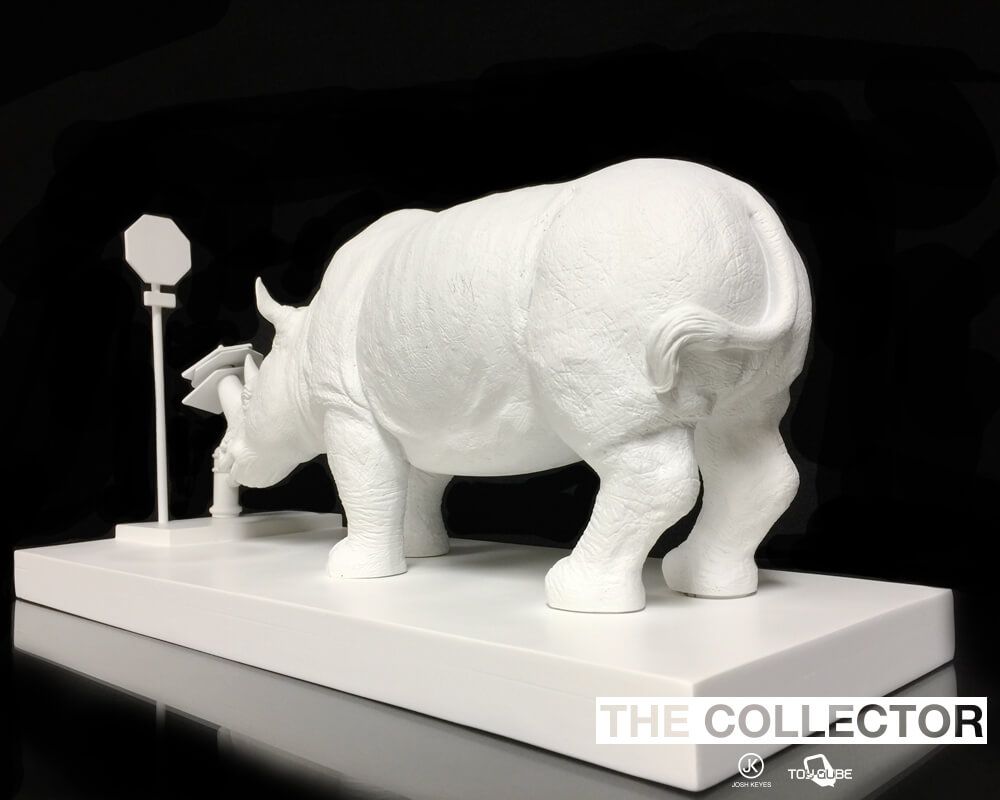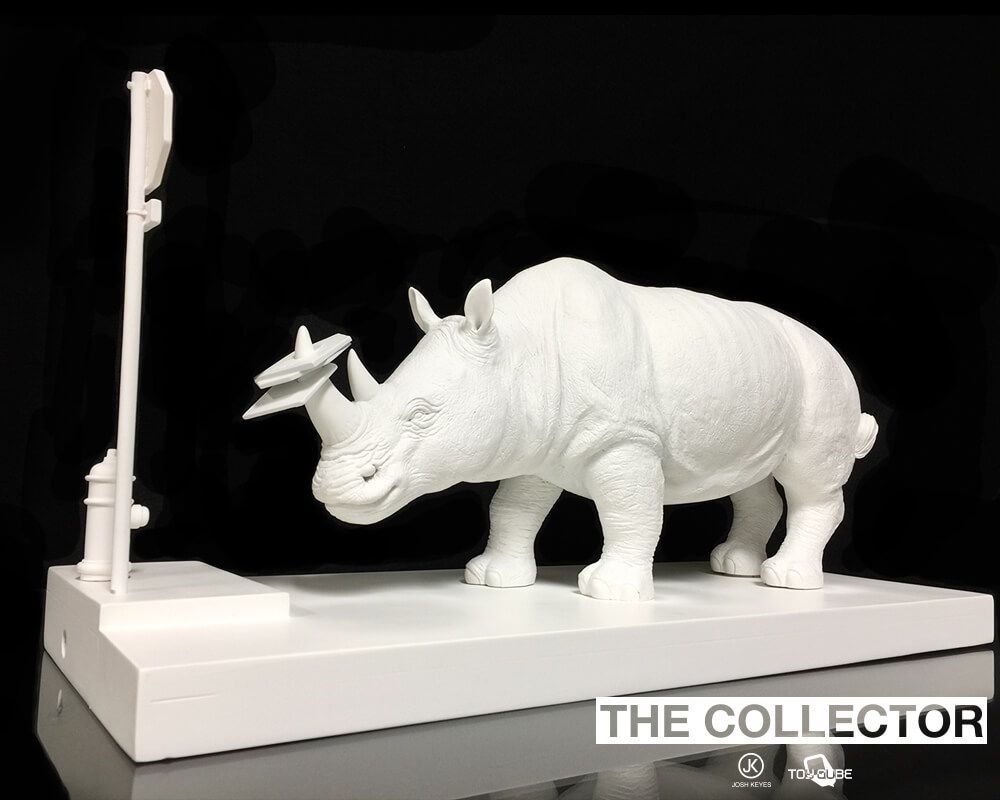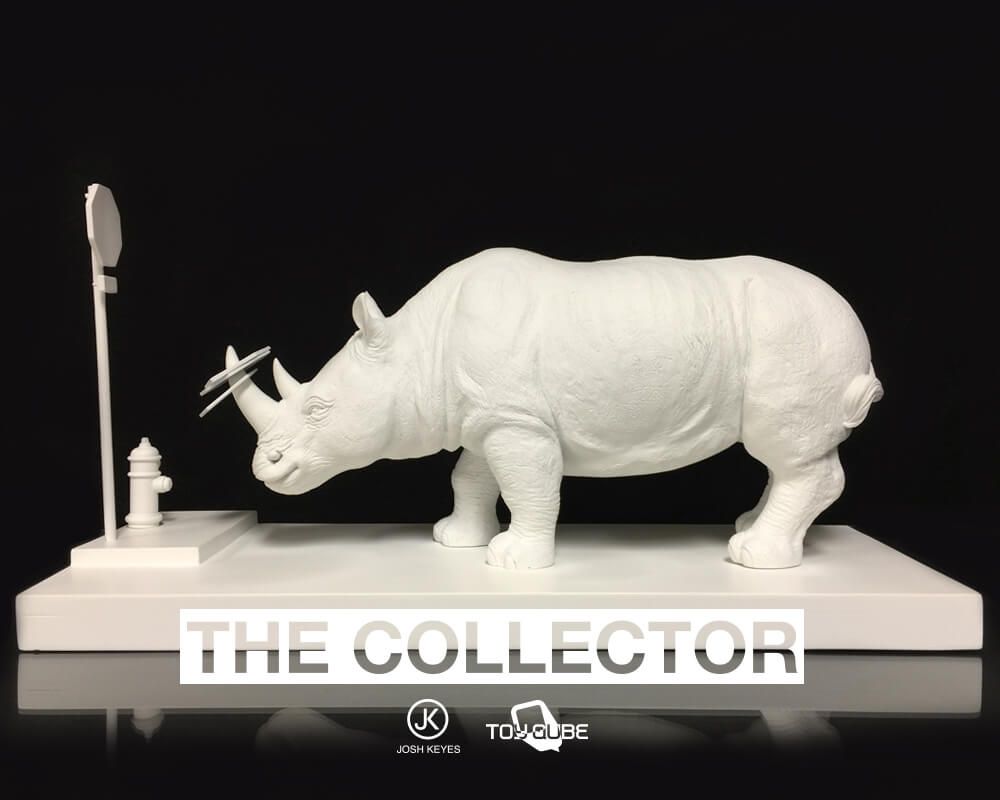 Will we see a full coloured version in the future like the original painting seen below? ToyQube have their work cut out if they do go with a full-colour version like the Orignal painting. We're sure Toyqube can pull off all that detail and depth. We would love to see a full coloured version, would you? Answers in the comment section below.
[box title="Important Details"]
Sculpture size: 18″x7″x9″
Packaging: Retail box with die-cut foam
MSRP: $180usd + shipping
[/box]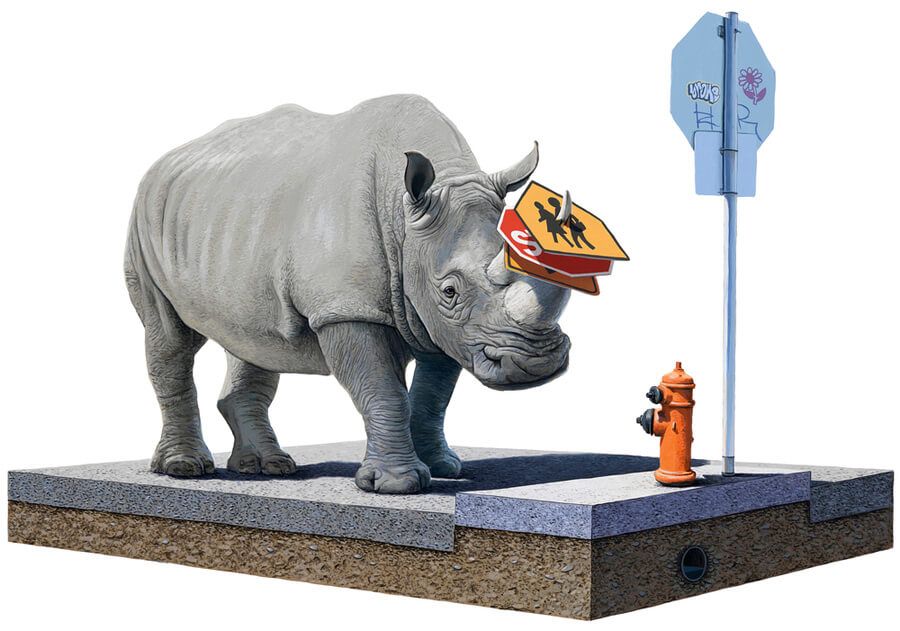 About
Josh Keyes' style is reminiscent of the diagrammatic vocabulary found in scientific textbook illustrations that often express through a detached and clinical viewpoint an empirical representation of the natural world. Assembled into this virtual stage set are references to contemporary events along with images and themes from his personal mythology. Josh Keyes' work is a hybrid of eco-surrealism and dystopian folktales that express a concern for our time and the Earth's future.
Josh Keyes was born in Tacoma, Washington. He received a BFA in 1992 from the School of the Art Institute of Chicago and an MFA in 1998 from Yale University. Keyes currently lives and works in Portland Oregon.
Find Josh on http://www.joshkeyes.com/ Facebook, Twitter and Instagram.