Remember last year, when Michael CHUAH dabuted Mr Pao & Pan office survival vinyl figures at Taipei Toy Festival 2017? Well, many of you couldn't make it to TTF and didn't get fooled paying shocking aftermarket prices. Today Michael brings you good news!  Mr Pao & Pan office survival vinyl figure set gets a Worldwide Release, no lotto's no crazy prices straight up first come first served.
PAN is the protagonist of Office Survival.  He's the honest and kind, typical oppressed salaryman. Under the relentless tyranny of his boss Mr.Pao, he has 'evolved' into the current panda-like state he is now, only reverting to his human form when asleep.

MR.PAO is the other protagonist of Office Survival, whose sarcastic and unreasonable attitude is based on his life motto that the world revolves around him and everything exists to serve him. He's so selfish that he's constantly thinking of ways to prolong his employees' working hours while suppressing their pay.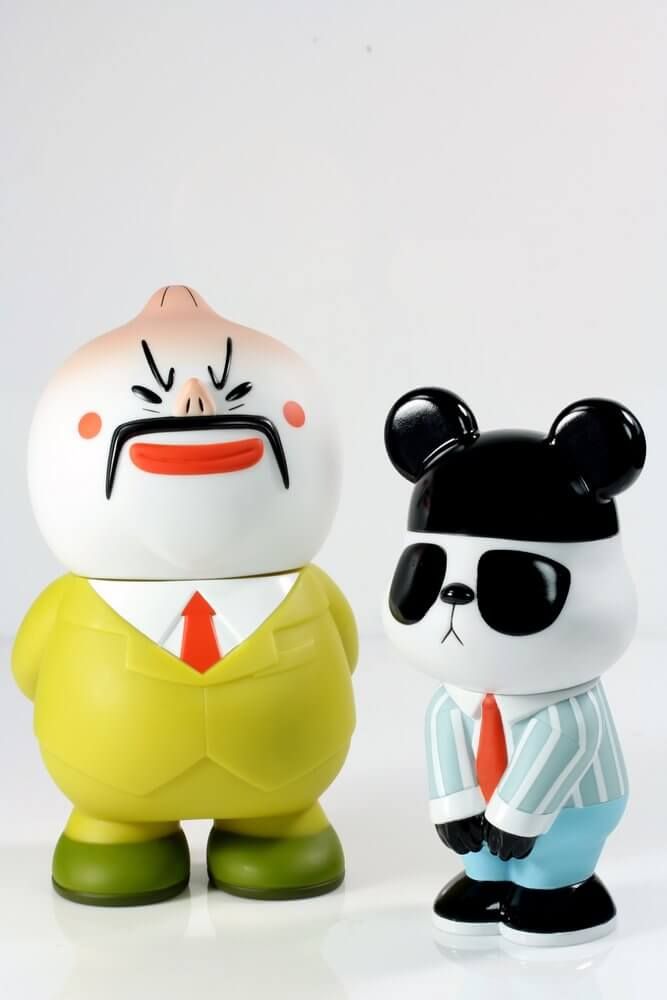 [box title="Important Details"]
VERSION: ORIGINAL COLOR
SIZE(H) : 7.5″ (MR.PAO) / 6″ (PAN)
QUANTITY: 50 SETS WORLDWIDE
WHEN: NOW
WHERE: http://michaelchuah.bigcartel.com/
Price: $90 USD
[/box]
Need your Designer Toy news first, you should look to download our new TTC Mobile App. Designer Toy news direct to your smartphone. No dealing with social media algorithms.
It's FREE.
http://www.michaelchuahdesign.com/