Fluffy House are heading to this years Singapore Toy, Game Convention and in true Fluffy House fashion, an exclusive Mr Cloud will be available. Full details are a little sketchy for now, but it wouldn't surprise us if Fluffy House will pop up with even more new vinyl toys at STGCC. We have to say Mr Clouds new suit looks smart and fitting for the occasion.
STGCC is on September 12th and 13th at the Marina Bay Sands, Sands Expo and Convention Center in Singapore.

Fingers crossed Mr Cloud STGCC will be made available online after the convention. Stay tuned to further details.
Not sure about Fluffy House? check out our full review of the whole line up HERE.
[youtube url="https://youtu.be/-q6KyIQkaQk" width="1000″ height="900″]https://youtu.be/-q6KyIQkaQk[/youtube]
Find Fluffy House via http://fluffyhouse.com/ , Facebook , Instagram and Twitter.
We sent our dear friend Azreen Rahim to STGCC 2014, so you can check out what STGCC is like HERE.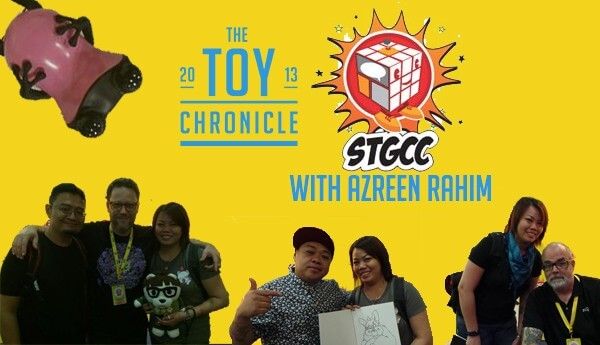 For more info for STGCC head to http://www.singaporetgcc.com/.