Matias Kalaka, godfather, collector of all the nostalgic stuff that give you the chills, artist, toy maker, entrepreneur, you name it, this man is leaving the dream. This man even got a show with Mishka and Splurrt. But what's more important than that are his works, bootlegs filled with old school references fuelled with punk rock and disruptive messages, the kind of stuff we desperately need nowadays (hear that illuminati?).
With Matias is go bi or go home, the new Motu Eater in an impressive resin toy measuring 8 inches tall filled with beautiful details and tons of references;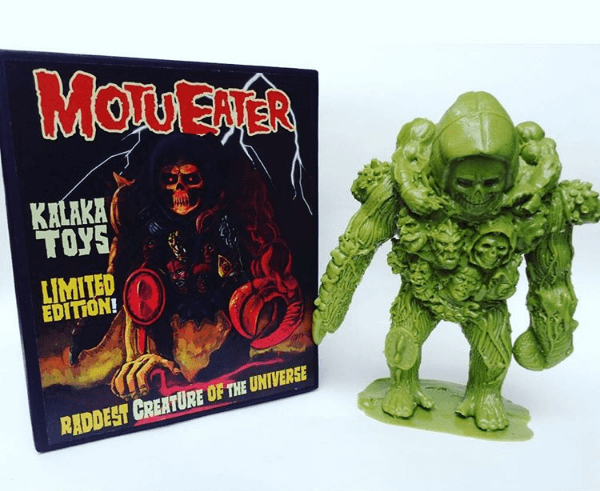 This impressive colossus depict a mutant Skeletor carrying all sorts of familiars heads on the body.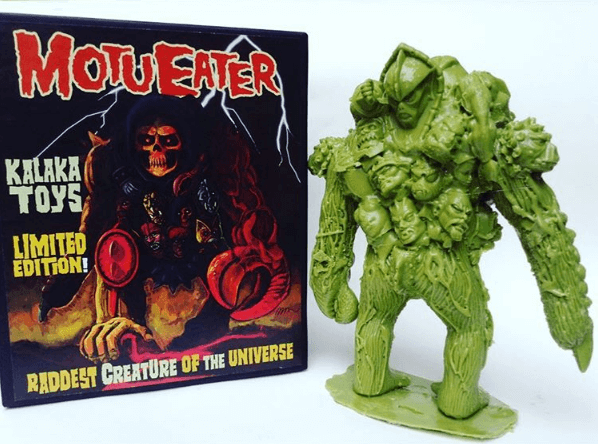 With a special care and attention to details, Matias created a perfect package for this, a black box beautifully illustrated. There are several available colors including Glow In The Dark;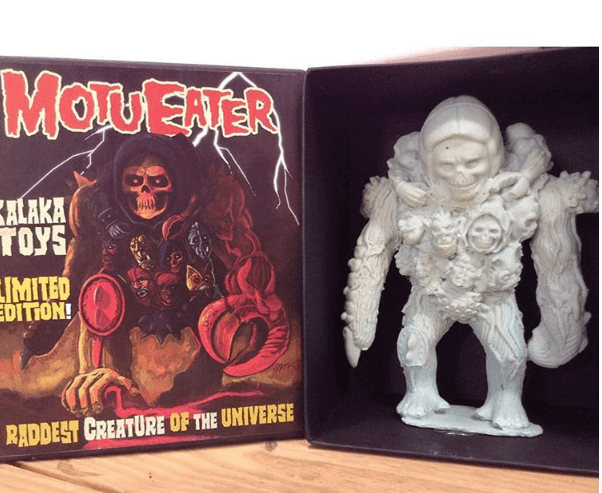 Needless to say, this is a very limited edition, and interested parties should contact Matias directly through Facebook & Instagram.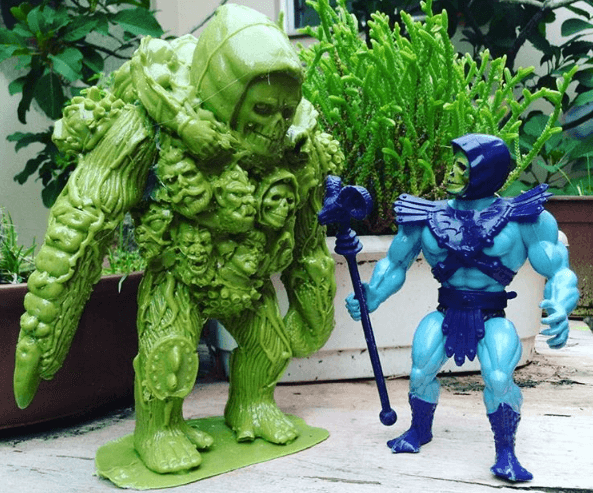 Don't forget to follow Matias Kalaka work on Kalaka Store, Kalaka Toys & Instagram.
By the power of Grayskull, have a great week!