So following on from Gary's post this morning about the Vinyl Riot exclusive GID blue cavey, news broke over on the Hey Cavey website of some more exclusive colour ways of the vinyl Cavey.
So if you are a collector of either the plush or vinyl caveys, like myself, then you will more than likely keep an eye on their site & as I opened the page today I was greeted by this wonderful image…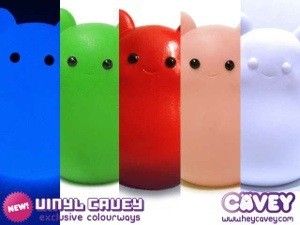 There have been a few exclusive vinyl caveys released in a short space of time, so let's have a quick run down or where you can get what!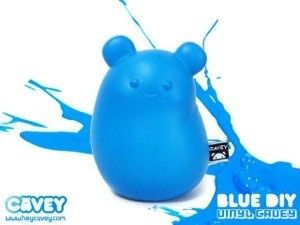 First up is this DIY blue cavey direct from Hey Cavey. It is primed and painted and ready for you to get creative.
Available now from the Cavey store
And priced at £9 plus P&P
Next up is the afore mentioned Blue GID from Vinyl Riot, but that's not all they also have a DIY version but this time in white.
Both have just been released tonight over at vinyl riot priced at $16 each plus P&P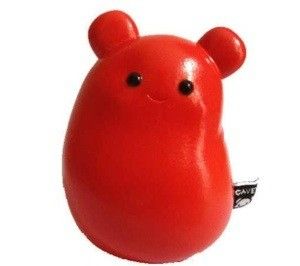 Moving back to British soil we have this amazingly shiny gloss vinyl Cavey exclusive to the folks over at Collect and Display.
Available for £9 plus P&P from their site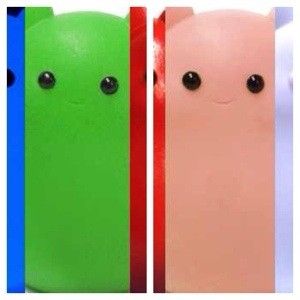 Lastly are the two we know the least about.
First up the green version will be available from the Dragatomi booth at D-Con. (Booth 300)
There is no price on this one at present – but I would expect it to be around the same as the others.
Finally the flesh tone vinyl Cavey will be getting released exclusively by October toys, there is no release info yet but keep an eye on their site and right here on TTC.