Coming soon is the launch of the "Memento Mori Skull" Cryptik Skull. Way back October 2017 renders and prototypes were shown HERE from the notorious Cryptk x Silent Stage. Now the stage is set for use to drool over the finished Memento Mori Skull and be in awe of Cryptk signature style and calligraphy. Classic black n gold wins wars!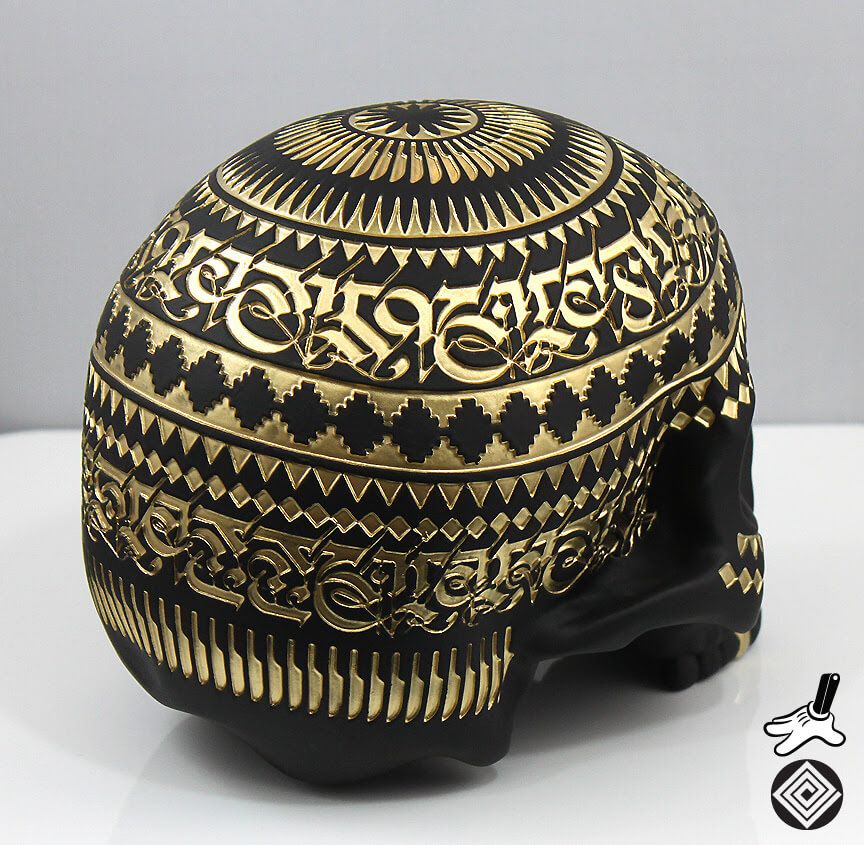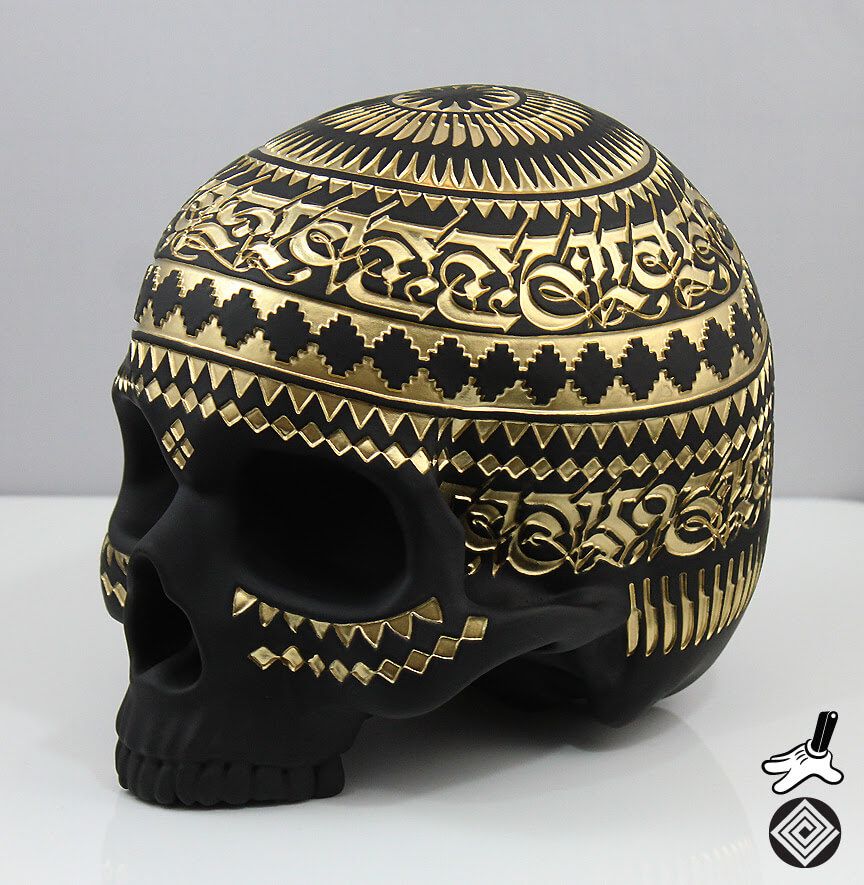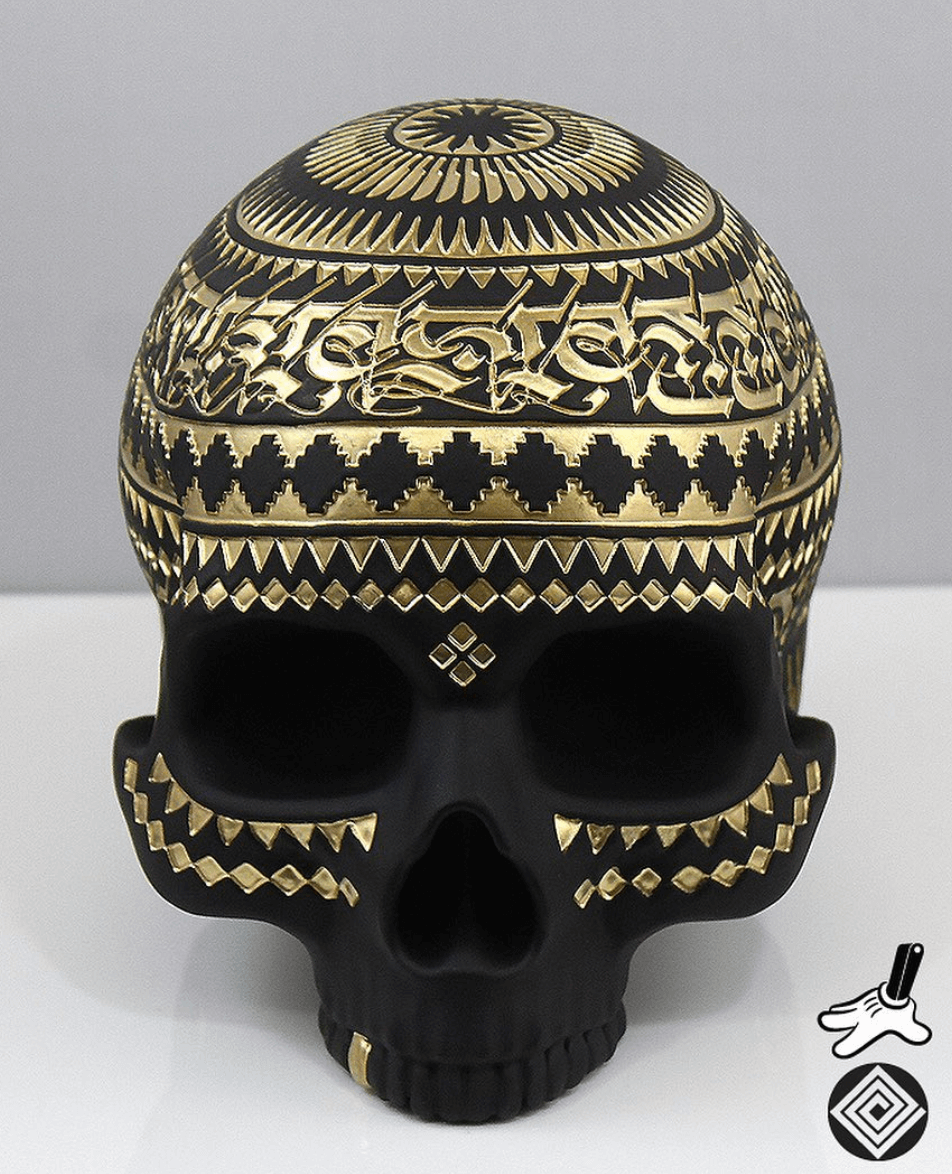 Designer Con 2017, attendees had the chance to see these badboys. and now it's our turn to get ready for the online release.
"Memento Mori" Cryptik Skull
Available Wednesday, May 2nd at 9:00am PST
www.SilentStageGallery.com
"Memento Mori" Cryptik Skull
Comes with a Signed & Numbered Mini Print
Edition of 150
Need some Crypt love right now? http://cryptik.bigcartel.com/ check out the sticker packs, MAYOR HEAT.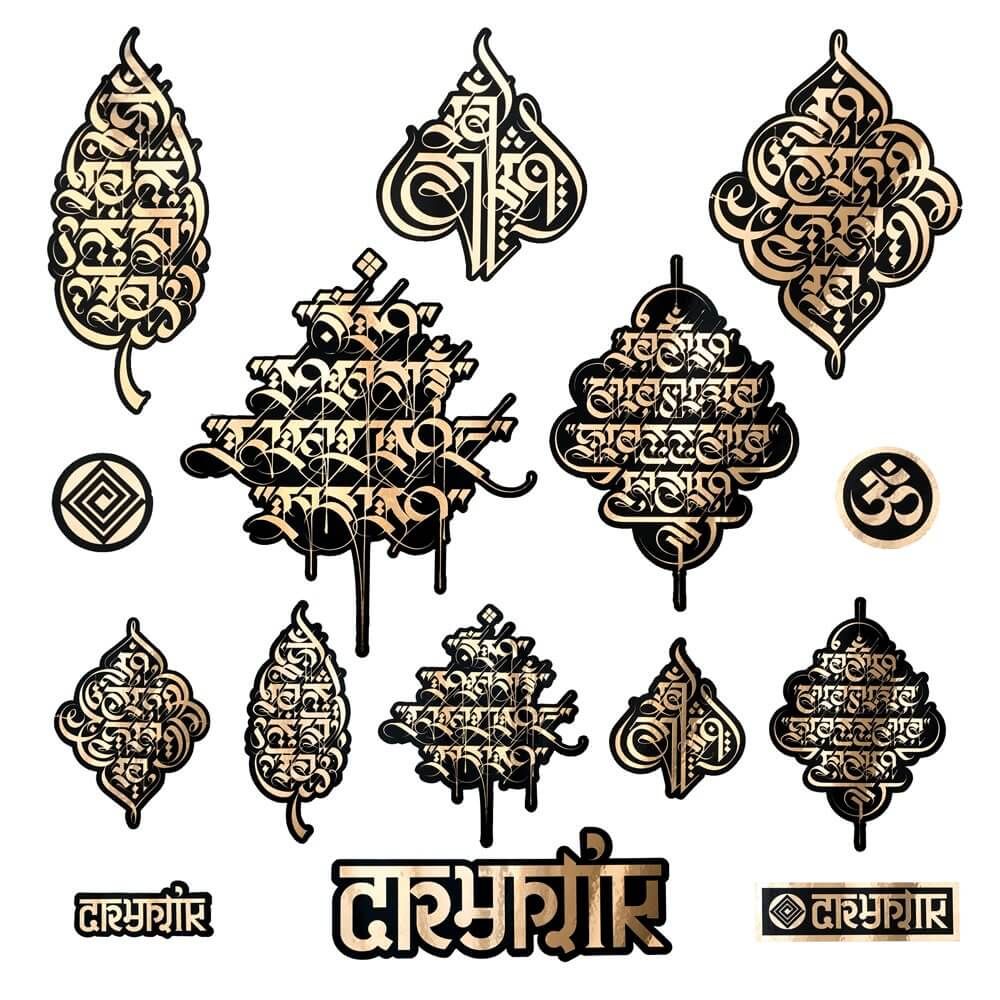 [youtube_advanced url="https://youtu.be/IwgU-TW7Zyk" theme="light"]
Cryptik creates from a palette of wonder, where all science, math, and true art spring from equal mystery. His is a clear-eyed art practice of more questions asked than answered. The Southern Californian creative's intricate, almost trance-inducing works—be they on mammoth walls, slap stickers, or hanging in galleries—find voice in images of spiritual universality. By his hand, Eastern philosophical thought and mantras hypnotically merge with the black letter bombing of cholo writing. The ancient and the sacred marry in a modern quest—through art—for conscious awakening and awareness.
– Jamie Maleszka (Mass Appeal) 
You can get your daily Designer Toy fix from our TTC Mobile App. It's free too! FREE! Download on the iPhone or Android smartphones. Search for "The Toy Chronicle" and all your Designer Toy wishes will come true! Pretty much.
IT's FREE.