Did anyone see the ridiculous insane skull render from Cryptk x Silent Stage yesterday? Good job we didn't start posting as moments ago Silent Stage just showed the world the bloody prototype! Talk about the detail which includes Cryptk's signature calligraphy all around the Skull.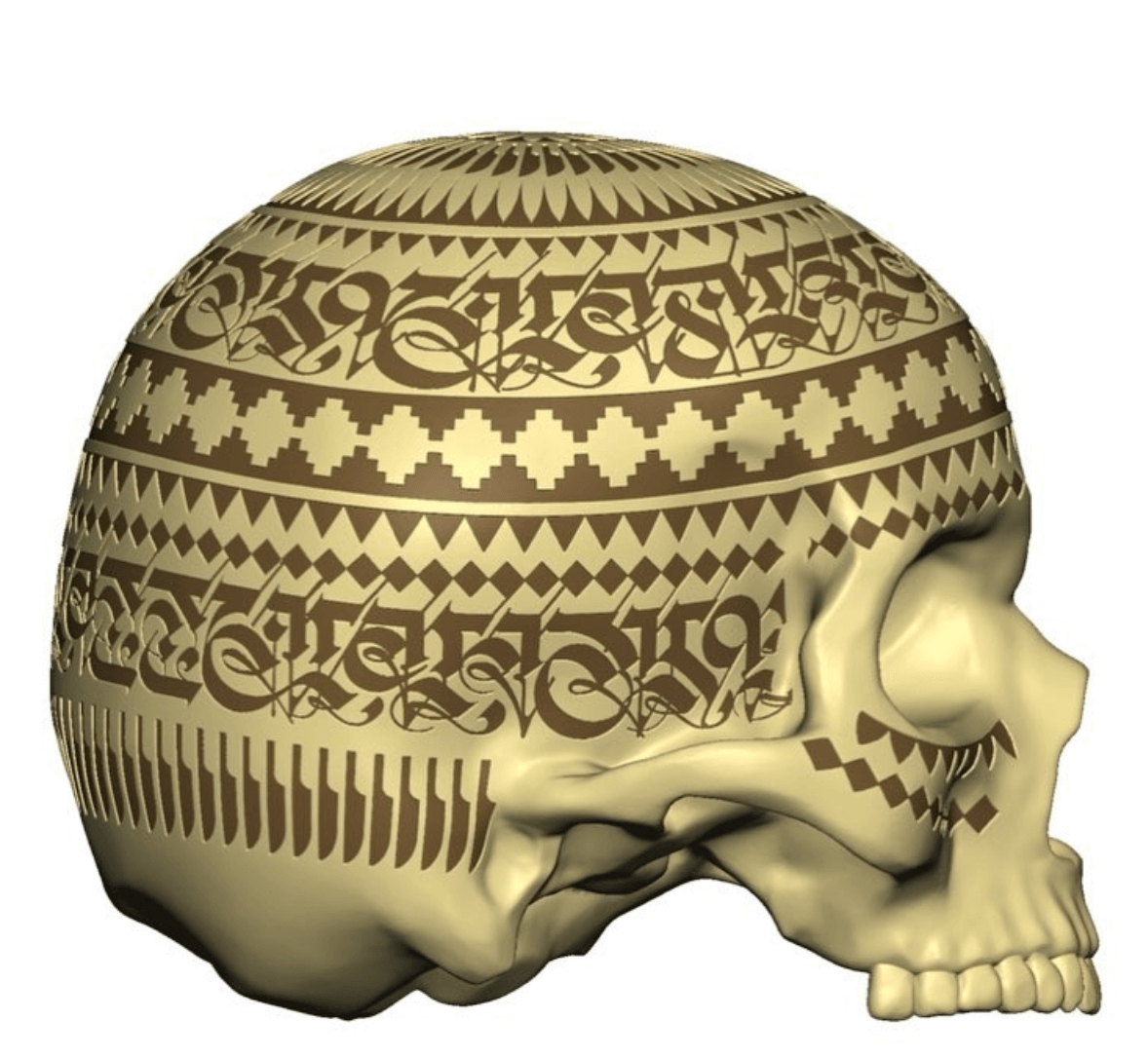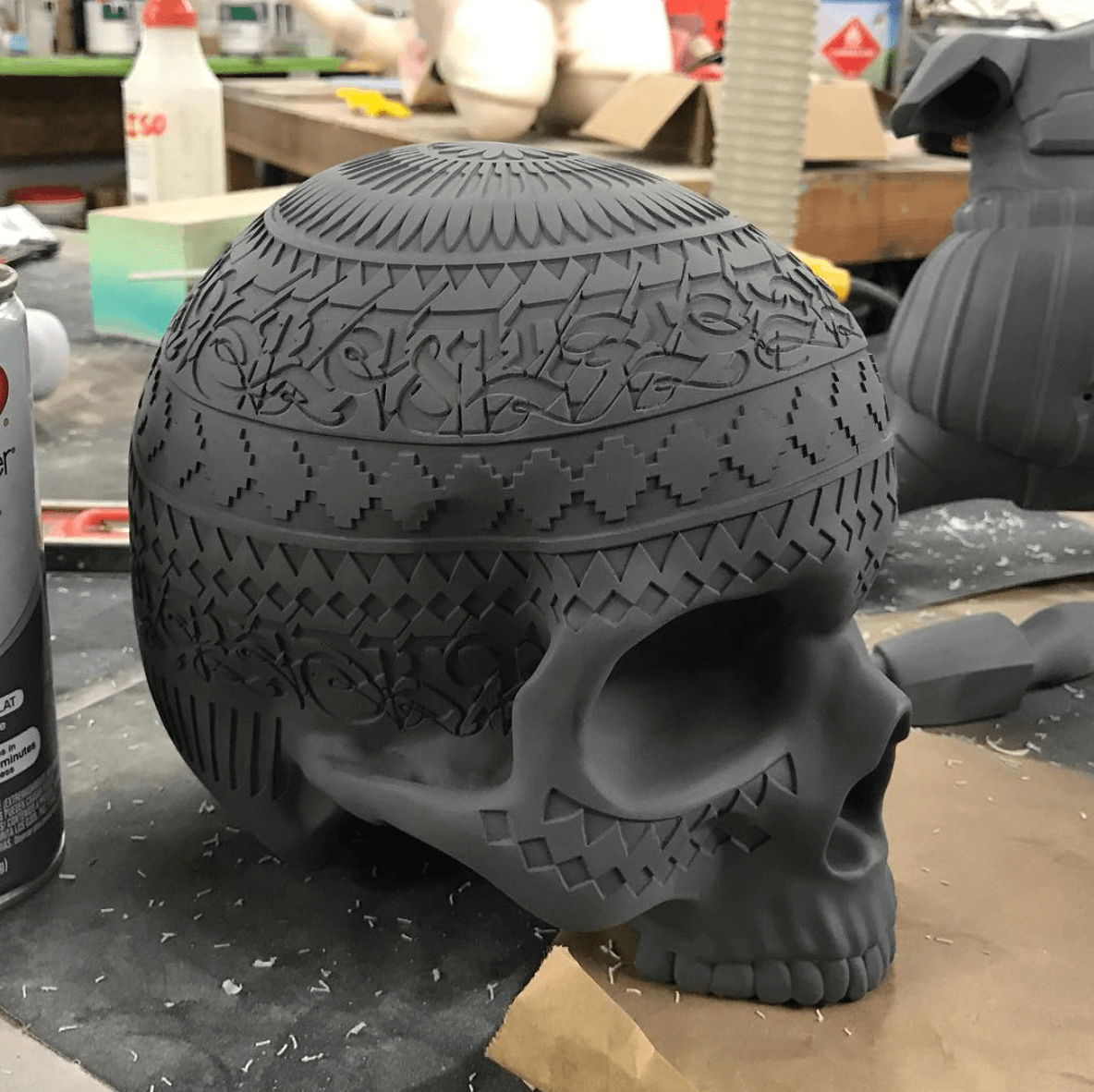 We can't wait for Dark and Driven SKULL to be finished but saying that we would take it as it is within a heartbeat. For those who are heading to Designer Con, you'll have the chance to own one of these badboys. Stay tuned for further updates and fingers crossed for an online release.
https://silentstagegallery.com/ for further info.
Need some Crypt love right now? http://cryptik.bigcartel.com/ check out the sticker packs, MAYOR HEAT.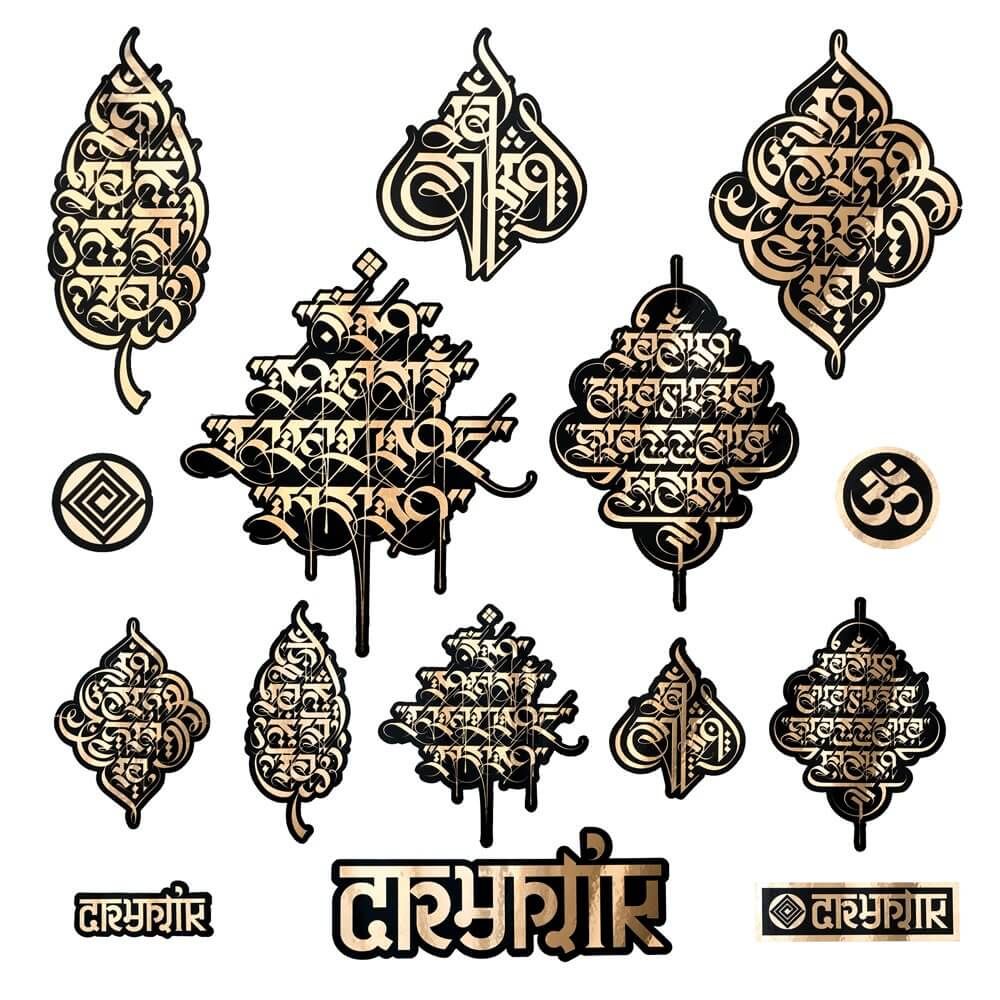 Cryptik creates from a palette of wonder, where all science, math, and true art spring from equal mystery. His is a clear-eyed art practice of more questions asked than answered. The Southern Californian creative's intricate, almost trance-inducing works—be they on mammoth walls, slap stickers, or hanging in galleries—find voice in images of spiritual universality. By his hand, Eastern philosophical thought and mantras hypnotically merge with the black letter bombing of cholo writing. The ancient and the sacred marry in a modern quest—through art—for conscious awakening and awareness.
– Jamie Maleszka (Mass Appeal)