Give me all the nuggies! All the cheez burgers! Give me it all. Ok, maybe not at all, but every now & again, the dirty urge for a McDonalds is there. We don't feel good about it, but it serves its purpose (for a mere few seconds at least).
Bear in Mind Toys have captured the Ronnie McD in their latest McTooth release that dropped yesterday. Check out the release details below…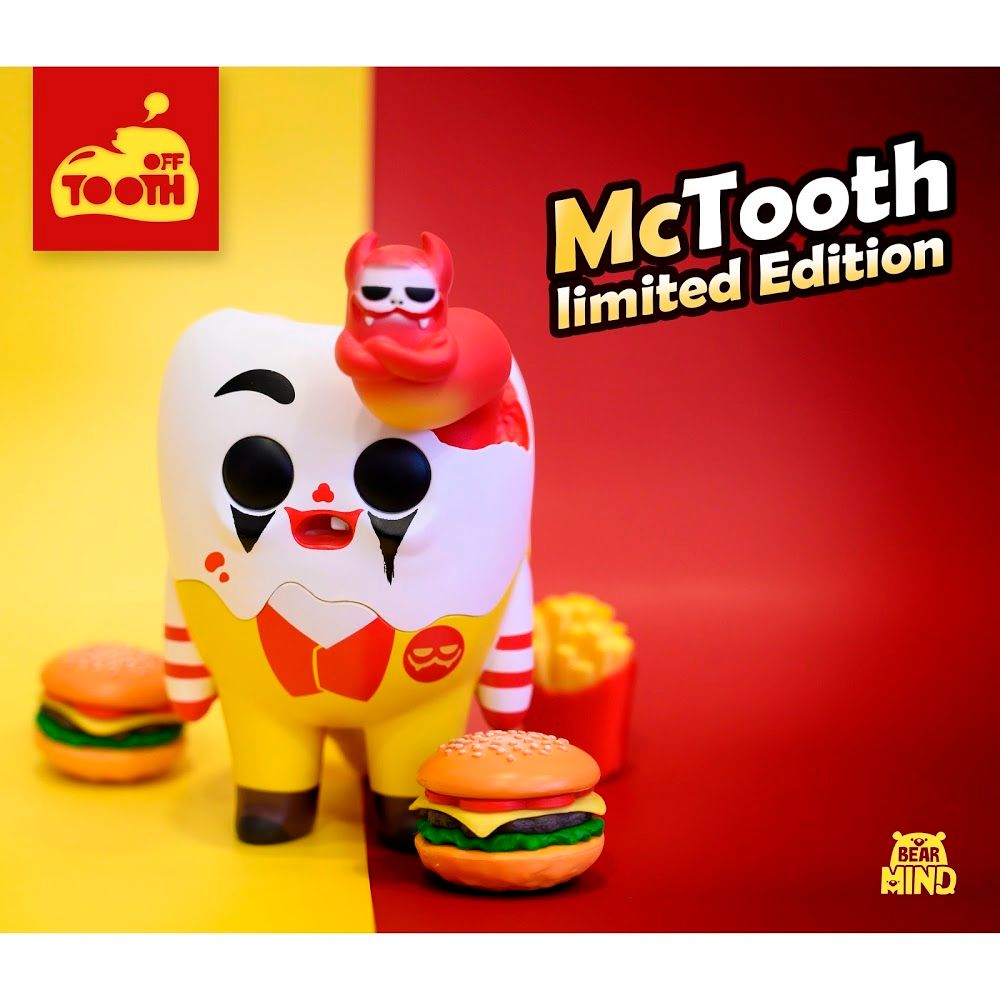 McTooth is now available on the Bear in Mind Toys store. Measuring at 6inches tall and made from soft vinyl, McTooth is priced at 480HKD (about £44) + shipping. You can snag yours today on Bear in Mind Toys HERE!
---
Bear in Mind Toys Social Media
Facebook: https://www.facebook.com/Bearinmindtoys/
Instagram: https://www.instagram.com/bearinmindtoys/
---
If you want to support The Toy Chronicle, we have a number of options available to you. We have started to stock a wide range of releases that we think you will enjoy. Ranging from production pieces from Superplastic, Unbox Industries & POP MART, to original pieces from our favourite artists like Sank Toys, Quiccs & Czee13. Purchasing one of our pins also really help. A quick, cheap way to also support the TTC is by making a small donation. These can all be completed below through our online shop. We appreciate all the support! Thanks!