ThreeA does it again, trying to make everyone broke or getting in trouble with the Mrs. May 7th 09:00 Hong Kong Time (2AM UK time) seeks the latest Marvel ThreeA release. Ashley Wood version of ULTRON and what a beast he is! Ultron will be available in three version, Classic, Shadow and Ghost Editions. With Bambaland exclusive Red LED Editions.
1/6th Scale Collectible Figure
Designed by Ashley Wood
[slider source="media: 23579,23580,23581,23582″ limit="100″ width="800″ height="1600″ title="no" speed="800″]
Ultron, the sentient A.I. created by Hank Pym, who notoriously rebelled against his creator, causing havoc the world over time and time again. Ashley Wood upgrades the classic villain with a new look featuring plated armor and illuminated details.
*Classic, Shadow and Ghost Editions
*Officially Licensed by Marvel
*13 Inches (33.5cm)Tall
*Fully Posable including Articulated Fingers and Plated Armor design
*LED illuminated Eyes, Mouth, Chest, and Back Thrusters
*Bambaland Exclusive Red LED Editions will be available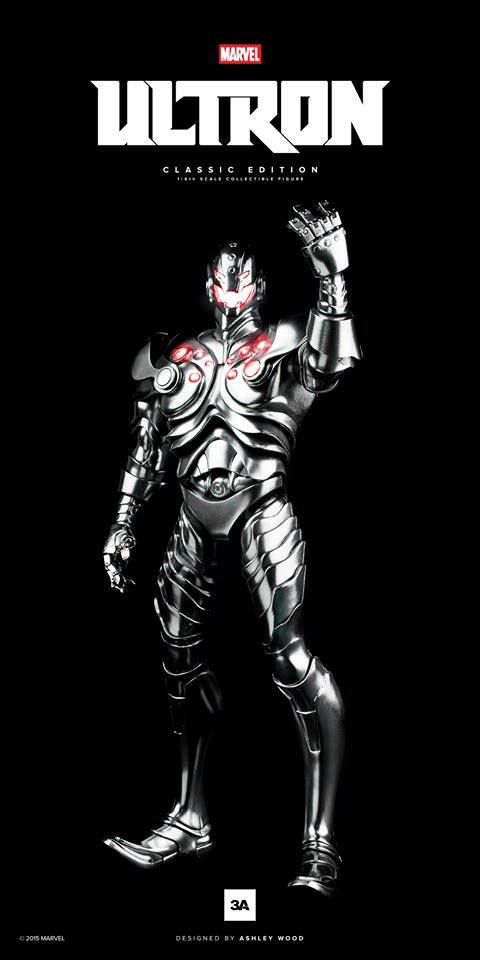 MARVEL | ULTRON
May 7th 2015 at Bambaland! http://www.bambalandstore.com/
09:00 Hong Kong Time
USD $220 (£144)
Price Includes Free Worldwide Shipping.
You can check out ThreeA Ultron lookbook  for better quality photos and angles http://www.worldofthreea.com/digital-lookbook3a/
But on a serious note. WHY ThreeA are you doing this to us? releasing BEAVER INDUSTRIES | SAWYER and Ultron at the same time?! you are killing us.
(all info and photos lifted from http://www.worldofthreea.com/)