New week, new podcast episode! We listen to the latest episode Marsham Toy Hour whilst on our break. Season 2 Episode 14  featuring Teresa Chiba and Don Kratzer join the hosts Gary Ham and Theresa Hawkins. We had to tune in as we are fans of Teresa Chiba & Don Kratzer aka THE GLUE.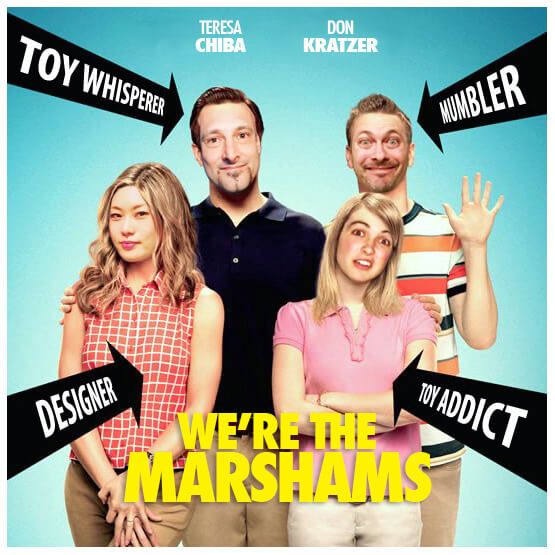 This week, Don Kratzer is back and he brings Japanese designer and illustrator, Teresa Chiba with him. We talk with Teresa about having her first toy produced by Max Toy Company, self-producing, and currently having her Inu-Harigon character in Medicom's Vinyl Artist Gacha (VAG) series and as a Bearbrick in series 34. We discuss the motif's that inspire the "folk toy kaiju" of Teresa's toy designs, toy lotteries, licensing, colorways, sculpting, upcoming conventions, and much more.
Points that stood out to us in this episode that might make you want to hit that play button.
How it all started
VAG
Girl power!
Leaking too early
Background story
The glue
Don Don and Theresa Theresa
Having a cute side
MaxToy first art girl show kaiju
Tried to stay away from character design
Process of sofubi
From illustration to full on sculpting by TT Toys!
Marsham Toy Hour is weekly, audio, roundtable discussion of the designer toy scene with your hosts Gary Ham, George Gaspar, Theresa Hawkins and Carlos East.
https://marshamtoyhour.podbean.com/
Check out my Top Picks of 2016 which included Teresa's INU-HARIGON HERE.
Find Teresa on Instagram, Twitter and Facebook fan page.