Marble Trouble has been brewing over in Holland with Flawtoys with two new releases this afternoon. Taking his resin Stranger platform, Flawtoys has released Marble Trouble Stranger in Pink & Purple colourway.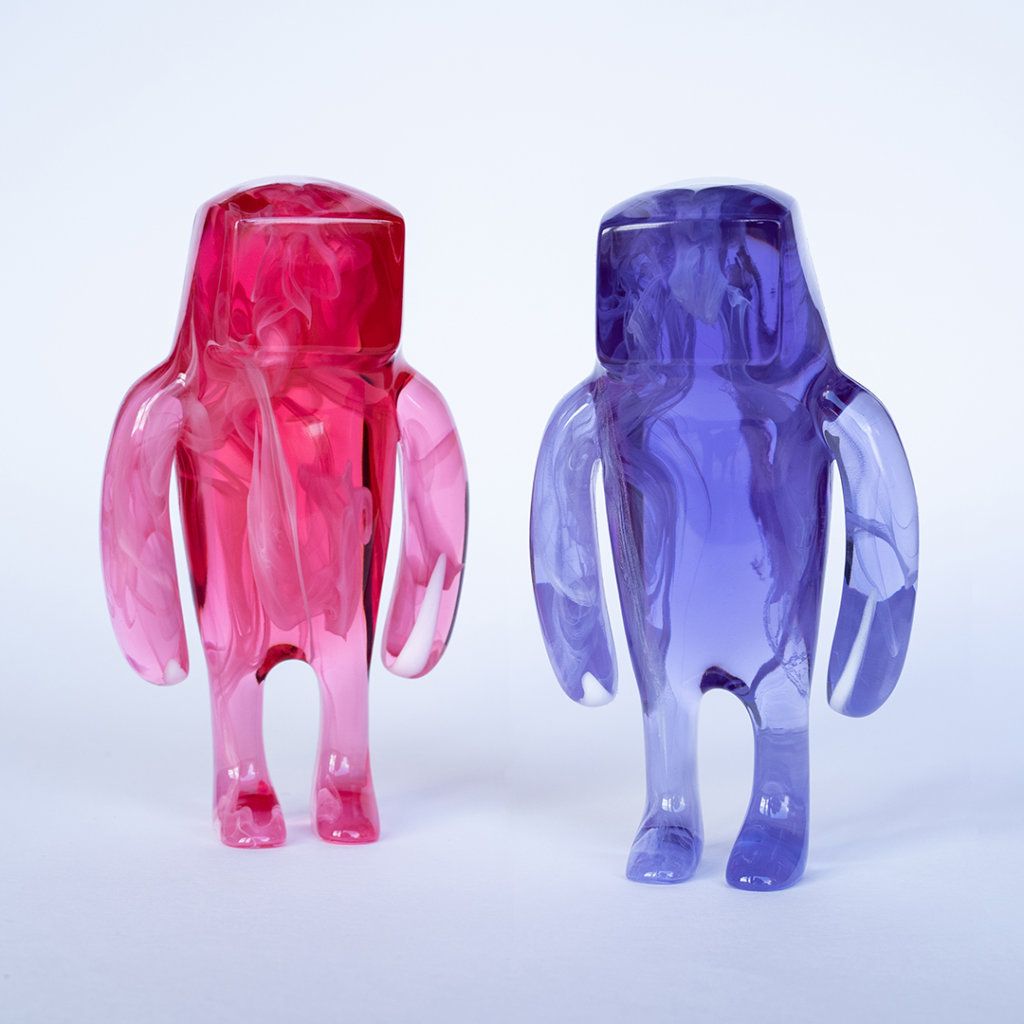 Available right now from the Flawtoys online store, you can either buy the Pink or Purple for 95euro or buy them both for 180euro plus shipping. These are 7inches tall, and only available for a limited number of 7 days before Flawtoys removes them.
---
Flawtoys Social Media
Facebook: https://www.facebook.com/Flawtoys/
Instagram: https://www.instagram.com/flawtoys/
---
If you want to support The Toy Chronicle, we have a number of options available to you. We have started to stock a wide range of releases that we think you will enjoy. Ranging from production pieces from Superplastic, to original pieces from our favourite artists. Purchasing one of our pins also really help. A quick, cheap way to also support the TTC is by making a small donation. These can all be completed below through our online shop. We appreciate all the support! Thanks!