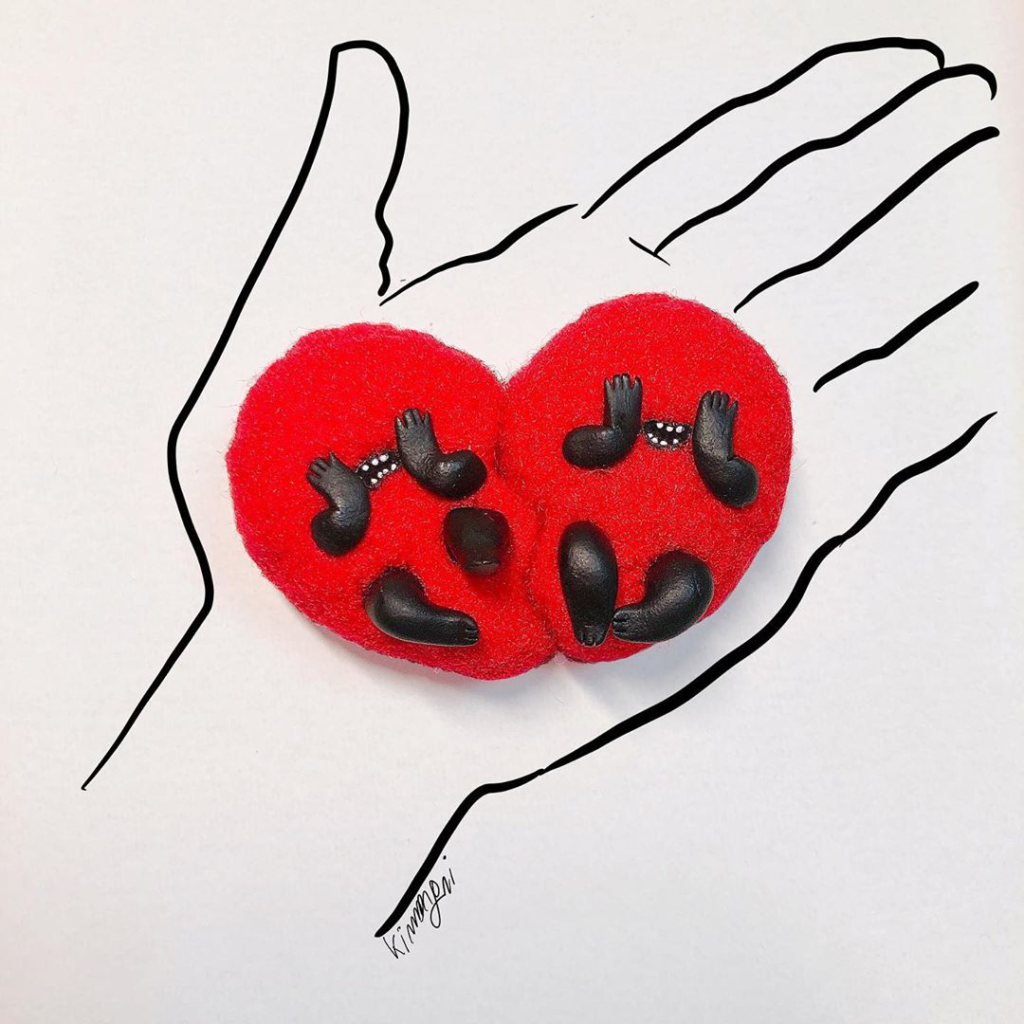 Love is all around us, you can feel it in the damn air today! Kimmongni is getting in that loving feeling with their new Love is HEART release. A mix of felt, sculpy and MAGNETS bring together these two halves of the love heart. Available as part of a short pre-order window over this weekend, you can purchase by emailing [email protected] with some details: PayPal ID, Address, Zipcode & Phone number!  
Love is HEART is priced at $110 for the set plus $20 shipping in Asia or $25 shipping internationally. You can see the Love is Heart in action on instagram post below. Feel the love!
---
Kimmongni Social Media
Instagram: https://www.instagram.com/o_kimmongni/
---
If you want to support The Toy Chronicle, we have a number of options available to you. We have started to stock a wide range of releases that we think you will enjoy. Ranging from production pieces from Superplastic, to original pieces from our favourite artists. Purchasing one of our pins also really help. A quick, cheap way to also support the TTC is by making a small donation. These can all be completed below through our online shop. We appreciate all the support! Thanks!