More variants than an ice cream parlour here's the next colour/taste! Mango Ice Cream Dino by Monster Little Ziqi x Nonworld x Unbox Industries. Ziqi's fans have spoken and chosen the next release to be this  Ice Cream Dino Mango edition. Another lickable colour combo and the best news is its ready for a release this Saturday!
The idea behind the Ice cream version of Little Dino was from Thailands artist Vachira Petmaneenilsai of Nonworld who made a custom version and now Unbox has made it for the masses! three scoops for us, please.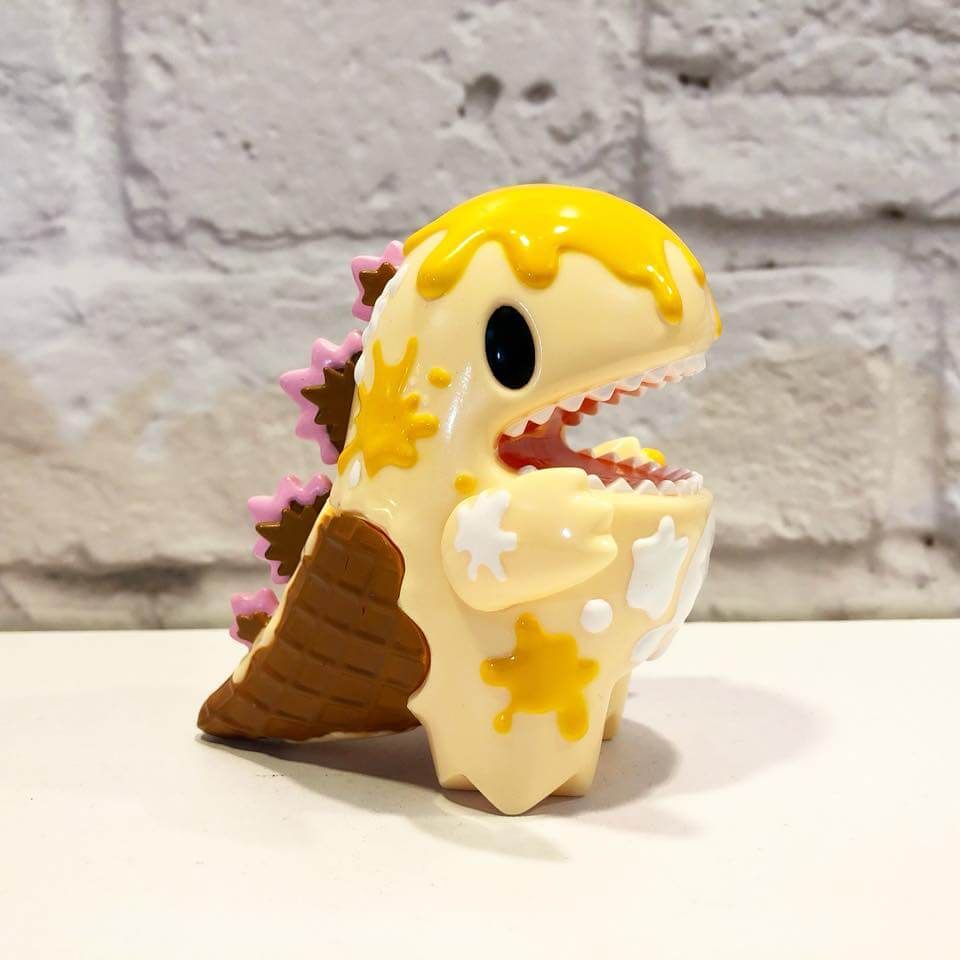 So there's good news and bad news. Heres the good news, if you are based or have contacts in China Shenzhen you'll be the first to own one. The bad news is, no official word if Unbox will release the Mango online for collectors who can't make it. We will update you as soon as possible. Stay tuned.
WHEN: Saturday, 4:00 pm
WHERE: 深圳市南山区白石东路8号欢乐海岸购物中心F70号19八3店铺
Check out our LIVE unboxing of Ice-cream Dino below.

Look out for the cutest Triceratops EVER. The battle for the cuteness is ON!

Behind the scenes at Unbox Industries HQ and you will see some prototypes.

Need a review? Check out our Facebook LIVE review.

If you want to get your Designer Toy news first, you should look to download our new TTC Mobile App. Designer Toy news direct to your smartphone. No dealing with social media algorithms.
Enter Ziqi cute world of monsters and characters via  http://monsterlittle.com/ and Instagram.