Two Hong Kong powerhouses, Winson Ma & HEROCROSS whos most know for producing diecast high-end action figures (which we actually have in our personal collection, check below) unite with Winson bring you vinyl version of Winson's signature APE's. JUNGLE Apexplorers Edition. a fully-loaded line while wearing a cotton jacket, protective Mask, rope, ice axe and flying the flag high! Two versions have been released which the all black edition 8 " Art Form Vinyl Jungle was designed to match Herocross brand unique image. Only 500 sets per global limit have been made.
Interested in  JUNGLE Apexplorers Edition By Winson Ma x HEROCROSS
Price: 1,180 HKD
WHERE: http://www.herocross.com/html/l_12924_1_/seo.html
Whilst we have your attention, Winson Ma released his DIY art vinyl to the public. The6-inch DIY white ape which Winson known for has all the trademark characteristics from all of his designs throughout the years he's been making figures and vinyl toys. This Winson Ma's platform will give customisers and artist the chance to work on one of his designs, which it looks dope even in its raw state.
Winson is mostly known for his high end Ape action figures but stepping into the DIY vinyl will be a blessing for artist/customisers and collectors like us.
We love the design and definitely be getting our filthy hands on one, we would be happy just to leave it as it is and do nothing with it and just have it on display.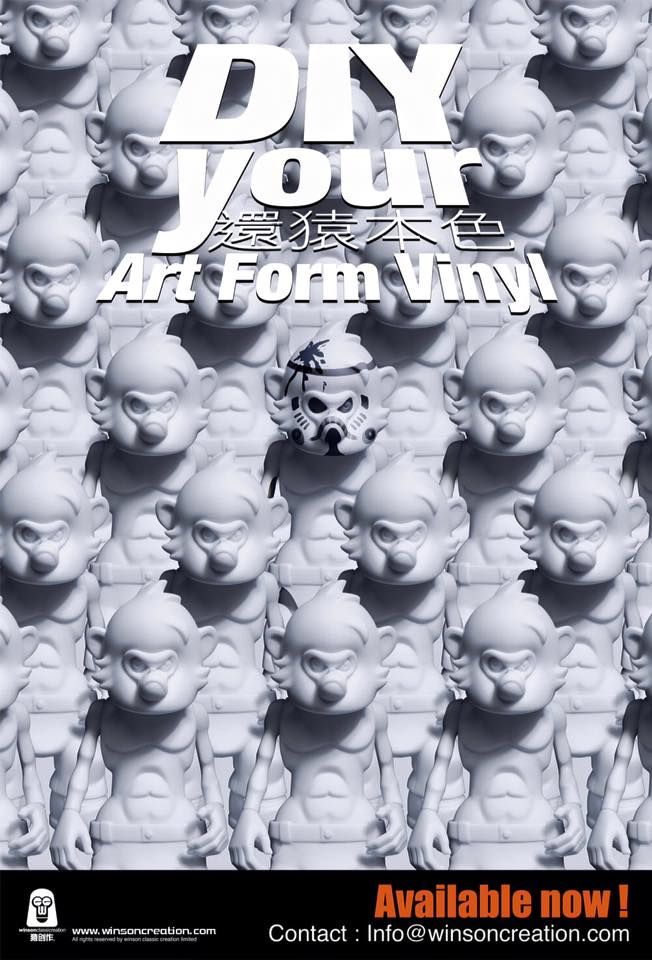 Priced at $25 HKD, around £21,  order at http://shop.winsoncreation.com/
If you want to get your Designer Toy news first, you should look to download our new TTC Mobile App. Designer Toy news direct to your smartphone. No dealing with social media algorithms.
You can find Winson via http://winsoncreation.com/ and Facebook.