No doubt 豆もやし社長 – Mame Moyashi has been killing it this year and 2017 already looking like another Mame Moyashi year as the team continue to extend the awesome line of releases. Collectors who have been lucky to adopt early to Mame Moyashi brand have seen the demand for the OG MAGURO. Instinctoy a few hours ago has announced new exclusives planned for 2017 and with the Salmon Senpai being the first of the exclusives to Instinctoy.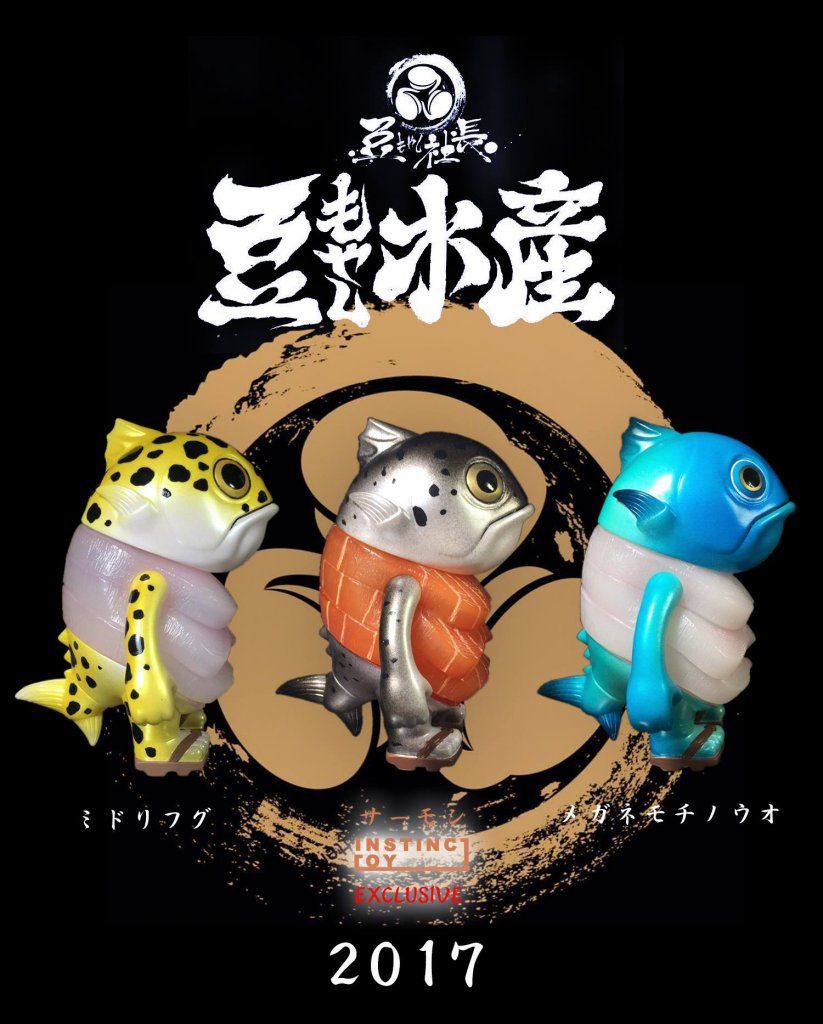 Estimated release date of the middle salmon Instinctoys exclusive should be next spring. If you're around Hong Kong still time to check out all the goodness of T-8 x Mame Moyashi Suisan's Chino Lam x Gang of mountains and Seas Past present future exhibition.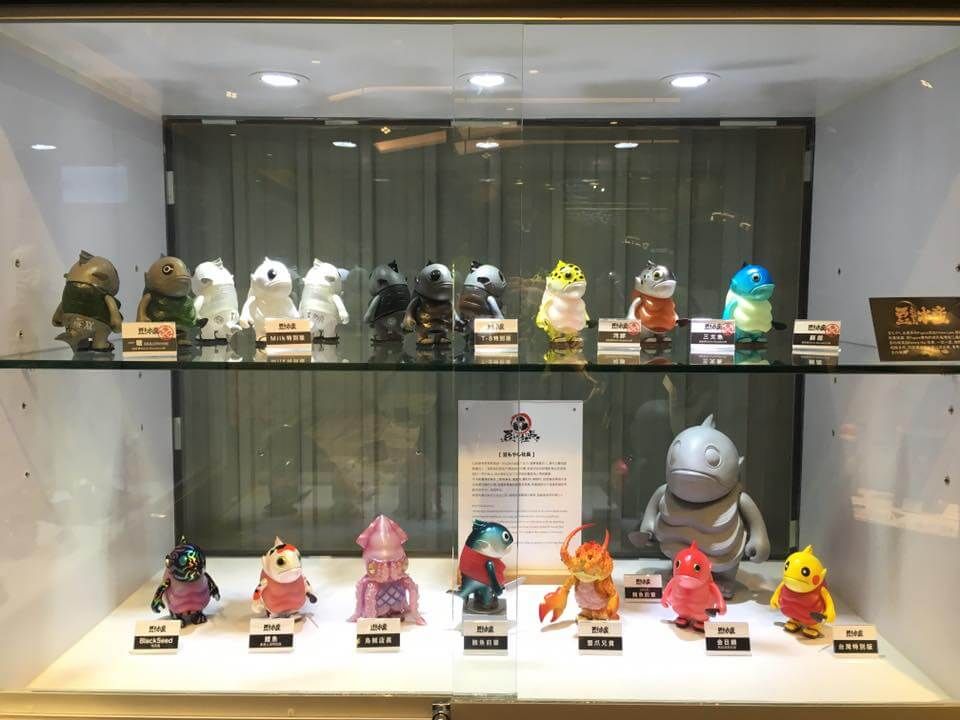 山海.怪 FREAK exhibition exclusives include:-
1/ CHINO LAM signing board – Limited 30 pcs
2/ 豆もやし水產 X [ T-8 ] MAGURO senpai Crossover Limited version
3/ 豆もやし水產 Designer TEE
4/ 山海GANG signing board
5/ 山海GANG Designer TEE
EXPO : [ 山海.怪 ] FREAK
HOST : [ T-8 ] X 豆もやし水產 X 山海GANG
DATE : 09 – 20 DEC
PRESS Conference & Invitation : 09 DEC 3 PM
OPENING : 09 DEC 5 PM
LOCATION : SHOP 2002-3 2/F MIRAMAR SHOPPING CENTER 132-134 NATHAN ROAD TSIMSHATSUI KOWLOON HONGKONG
Will collectors also see the HUGE Maguro?
Check out our LIVE stream Review and unboxing of Maguro HERE on our Facebook video section.
Did you miss豆もやし社長 – Mame Moyashi first release? check it HERE.
We are waiting on the awesome 蟹爪兄貴 MASTER THE GIANT CLAWS! too did you pre-order one? If not find out how HERE.
Let's not forget the all new SQUID!
Find Mame Moyashi on Facebook.